Japan: 2 dead, 19 injured in mass stabbing
Japan: 2 dead, 19 injured in mass stabbing
May 28, 2019, 10:19 am
2 min read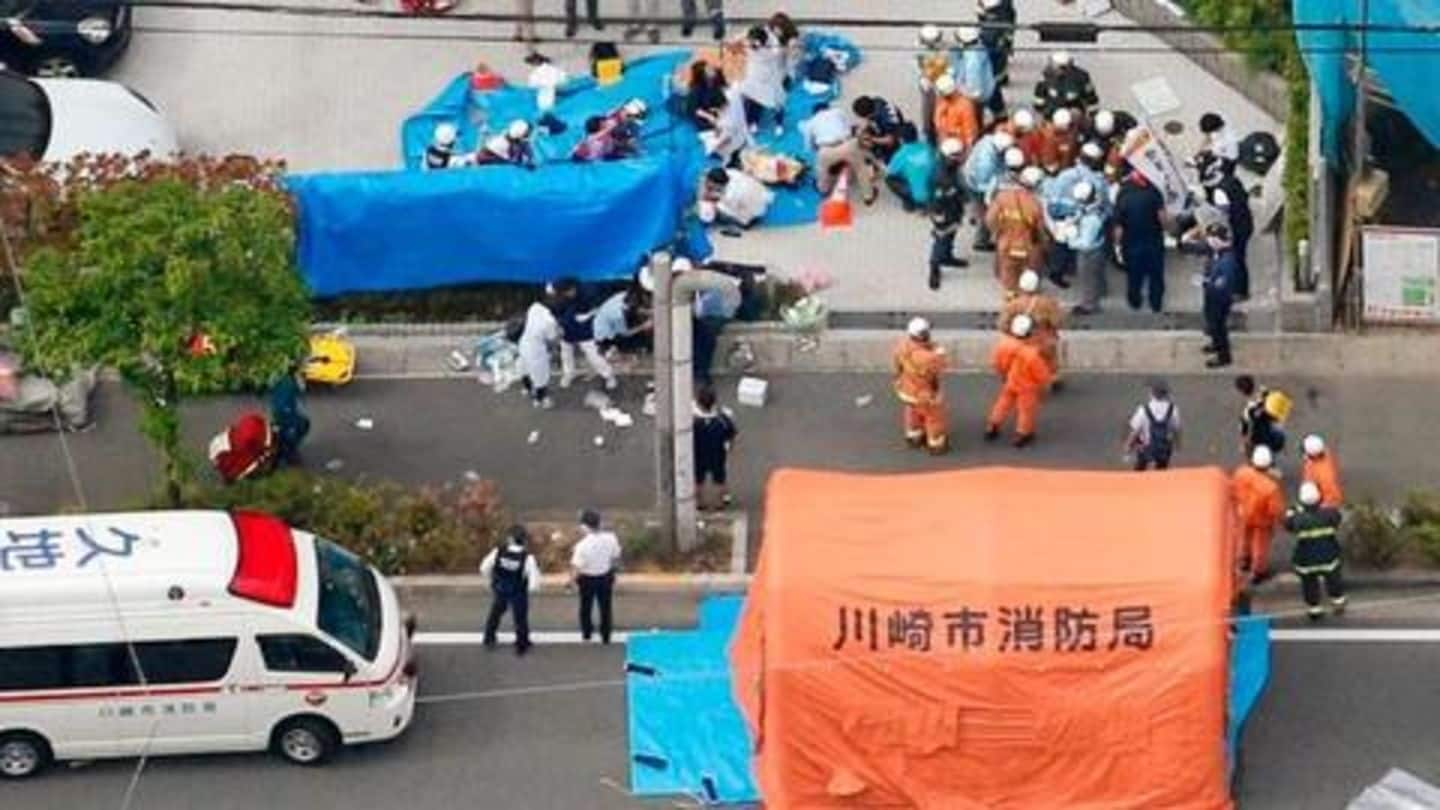 A knife-wielding man attacked commuters at a busy bus stop in Japan on Tuesday, injuring at least 19 people, including 13 elementary school children. According to Japan's national broadcaster, NHK, two people, including a kid, died in the inhumane attack. The incident took place at Kawasaki, a town close to the country's capital Tokyo. The attacker has been captured. Here's more.
Holding knives in both hands, attacker stabbed kids
Media reports claimed the attack took place at 7.45 AM outside Noborito station. The attacker, believed to be in 40s or 50s, stabbed girls waiting in line. He held knives in both hands. Reportedly, the children were pupils of Caritas primary school. Later, the suspect stabbed himself in the shoulder and became unconscious. The motive of the attack is unclear.
Eyewitness said the area is largely quiet, called incident 'scary'
Visuals from the spot showed emergency services catering to the injured. A number of ambulances were also seen. "I heard the sound of lots of ambulances and I saw a man lying near a bus stop bleeding," an eyewitness told NHK. He also saw school children lying around. Describing the neighborhood as quiet, he said, "It's scary to see this kind of thing happen."
Trump, who is visiting Japan, offered prayers and sympathies
Police found two knives from the spot, but nothing was explained about the motive. They are trying to ascertain the identity of the suspect. "It is a very harrowing incident," government spokesman Yoshihide Suga told media. US President Donald Trump, who is on a visit to Japan, offered prayers and sympathy to victims and their families. He said, "Americans stand with Japan."
Japan has witnessed a rise in stabbing incidents
Notably, Japan has one of the lowest rates of violent crimes. But over the years, stabbing incidents have been on the rise. Last year, a man stabbed one person to death and injured two others. The incident occurred inside the country's famed bullet train, prompting officials to step up security. In 2016, a man killed 19 people in a disability care facility near Tokyo.