Kulbhushan Jadhav case: ICJ rules in India's favor, grants consular-access
Kulbhushan Jadhav case: ICJ rules in India's favor, grants consular-access
Jul 17, 2019, 06:59 pm
3 min read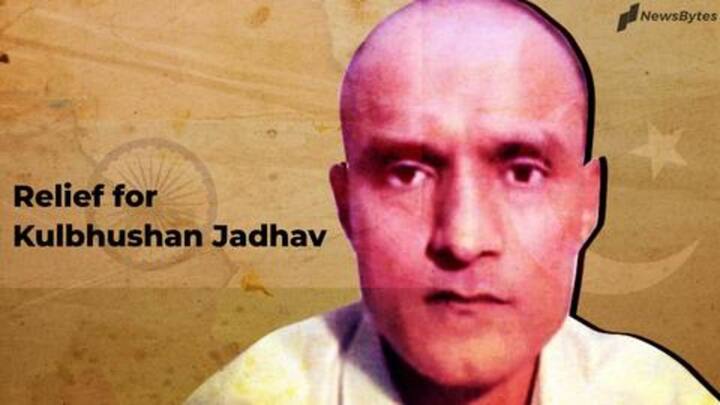 In a major win, the International Court of Justice (ICJ) on Wednesday gave India consular access in the Kulbhushan Jadhav case. Jadhav, an Indian national, was captured in Pakistan in 2016 and a year later, given death sentence on "terrorism and espionage" charges. Thereafter, India approached ICJ revealing that Pakistan denied consular access to Jadhav, and the plea was finally heard. Here's what happened.
Backstory: Pakistan arrested Jadhav, defied rules, didn't inform India
Jadhav, who is a retired Navy officer, has been languishing in Pakistan for years now. Pakistan claimed he intended to create tensions in Balochistan province, a charge India denied. Though he was arrested on March 3, 2016, India wasn't told about it until March 25. Whenever India sought consular access, Pakistan denied it, prompting the former to go to ICJ.
In ICJ, India and Pakistan kept their versions
The oral hearings in Jadhav's case concluded in February this year, days after Pulwama attack, which strained Indo-Pak ties. India said Pakistan violated Vienna Convention on Consular Relations, 1963, while the latter maintained Jadhav was a spy, hence, wasn't allowed any aid. Harish Salve, representing India, requested Jadhav's release, whereas Anwar Mansoor Khan of Pakistan wanted GOI's case scrapped.
Salve questioned Pakistan's justice system, Mansoor said they are "independent"
Notably, Salve had slammed Pakistan's military courts in ICJ, saying they didn't follow due process. He also underlined that Jadhav was given death punishment based on a confession, which was allegedly "extracted". But Pakistan denied it. Mansoor said military courts are "independent", and Jadhav can file for review if he wants to. Pakistan reiterated that Jadhav is a "spy" but their arguments fell flat.
Jadhav's death sentence will remain suspended, clarified ICJ
Rejecting Pakistan's plea, ICJ noted that India's application was admissible. The majority of the bench (fifteen to one) found that by not informing Jadhav of his rights, Pakistan violated the Vienna Convention. Further, the court directed that Jadhav's death sentence should remain suspended until Pakistan effectively reviews and reconsiders the conviction/sentence in light of Pakistan's breach of Art 36(1), i.e., denial of consular access and notification.
Pakistan should have told Jadhav about his rights, noted ICJ
The judgment went on to add, "To conclude, the court finds that Pakistan is under obligation to provide, by means of its own choosing, effective review and reconsideration of the conviction and sentence of Mr. Jadhav to ensure that full weight is given to the effect of the violation of the rights set forth in Article 36 of the Vienna Convention."
Meanwhile, ICJ said it can't overrule military court's judgment
It's important to note that ICJ also rejected most of the remedies sought by India, including scrapping the military court's decision and allowing Jadhav's safe passage home. "The court reiterates that it is not the conviction and sentence of Mr. Jadhav which are to be regarded as a violation of Article 36 of the Vienna Convention," ICJ said.
Here is the copy of judgment
And the decision in the #Jadhav Cade is out!

ICJ has ruled in favour of India on merits, affirming Jadhav's right to consular access and notification

The Court has directed Pakistan to provide effective review and reconsideration of his conviction and sentences pic.twitter.com/DE3dAb9eIv

— Reema Omer (@reema_omer) July 17, 2019
After verdict, Sushma Swaraj said it's India's victory
As ICJ's decision made India happy and embarrassed Pakistan on the world stage, congratulatory messages started flowing in. Former External Affairs Minister Sushma Swaraj was among the first ones to react. Taking to Twitter, the senior BJP leader wrote, "I wholeheartedly welcome the verdict of International Court of Justice in the case of Kulbhushan Jadhav. It is a great victory for India."
Swaraj appreciated the efforts which Salve put in
I thank Mr.Harish Salve for presenting India's case before ICJ very effectively and successfully. /3

— Sushma Swaraj (@SushmaSwaraj) July 17, 2019