Kulbhushan Jadhav to finally meet his family on December 25!
Kulbhushan Jadhav to finally meet his family on December 25!
Dec 08, 2017, 02:50 pm
2 min read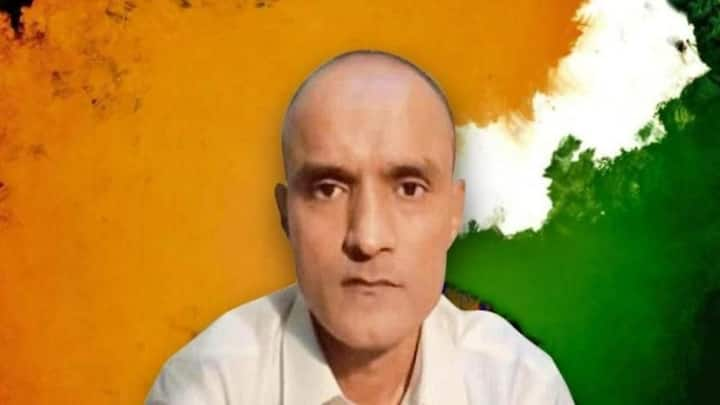 Repeated pleas by Indian authorities seem to have worked. Pakistan has allowed Indian national Kulbhushan Jadhav, currently on a death row, to meet his wife and mother on December 25. The Indian government has been making efforts to arrange a meeting since July. On November 10, Pakistan allowed Jadhav to meet his wife "on humanitarian grounds" but his mother's request was pending. Here's more!
Who is Kulbhushan Jadhav?
Kulbhushan Sudhir Jadhav, a Mumbai native is believed to be a Research and Analysis Wing (R&AW) agent. A Lieutenant Colonel in the Indian Navy, he is said to have sought retirement in 2013 to start his own business. At the time of his arrest at the Iran-Pakistan border in March 2016, he held an Indian passport in the name of Hussein Mubarak Patel.
How has the case proceeded until now?
Jadhav was arrested by Pakistan security forces on charges of espionage and festering terrorism in the restive Balochistan region. Subsequently, the Pakistan military court convicted Jadhav, sentencing him to death. India opposed the death sentence and denied allegations against retired naval officer Jadhav. They approached the International Court of Justice (ICJ), which stayed Jadhav's death sentence until they hear the matter completely.
India made many requests for allowing Jadhav to meet family
India has made about 15 requests for consular access to Jadhav since his arrest. But, they have been turned down, which India insists is Vienna Convention's violation. Concerning the family, Indian government had moved a visa application for Jadhav's mother. External affairs minister Sushma Swaraj also wrote a personal letter appealing to the Pakistan government for visa approval. But, these pleas were rejected.
India demands "sovereign guarantee" from Pakistan
Ministry of external spokesperson Raveesh Kumar explained that India "has sought sovereign guarantee from the Pakistan Government to ensure safety, and security of both. Also, during their stay in Pakistan they should not be questioned, or harassed." Moreover, MEA has demanded that a diplomat from India's high commission in Pakistan be allowed to accompany the family at all times.
What are the reasons for this sudden change of heart?
The changed stance indicates that Pakistan is under pressure from the international community. Moreover, the case in ICJ is not proceeding as per their wish. Meanwhile, by sending the family, MEA wants to gauge the identity of the man Pakistan says is Jadhav.