Vampire-Killer: Man kills classmate, drinks blood, then fakes being doctor
Vampire-Killer: Man kills classmate, drinks blood, then fakes being doctor
Feb 03, 2019, 01:20 pm
2 min read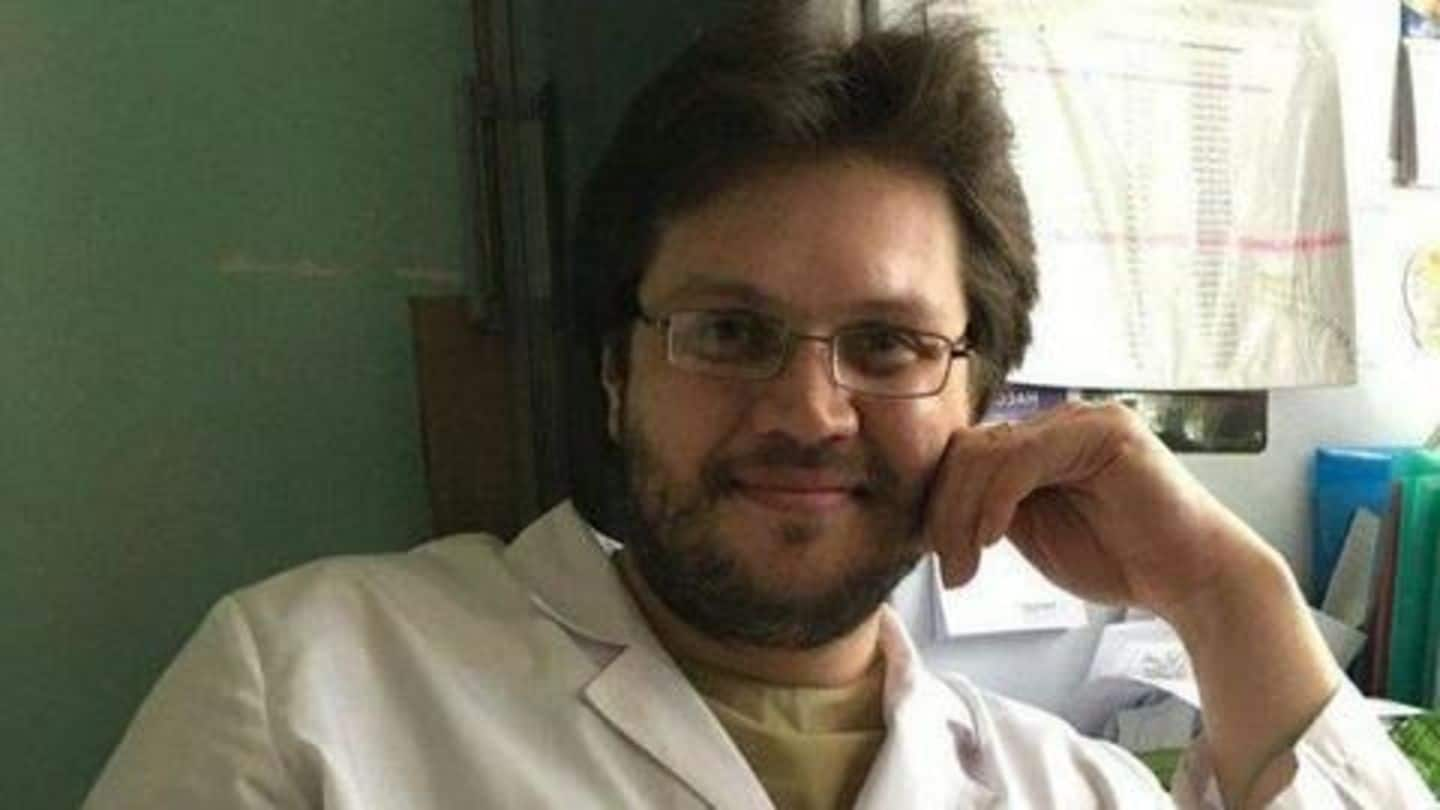 In what will remind you of a spine-chilling gore movie, a man in Russia was recently charged with forging documents to work as a doctor after he had killed a classmate and drank his blood over 20 years ago. Boris Kondrashin, 36, got the job in Urals city of Chelyabinsk last November despite having spent nearly a decade in a psychiatric facility. Here's more.
Kondrashin considered himself to be a 'vampire'
In 1998, when Kondrashin was a teenager, he injected a sedative into a 16-year-old classmate. He then cut his classmate's body in a ritual killing and drank his blood. As per reports, Kondrashin "considered himself to be a vampire". In August 2000, he was admitted to a psychiatric hospital after being diagnosed with homicidal schizophrenia and was declared incapable of understanding his actions.
Kondrashin got primary care doctor's job at a hospital
In 2010, Kondrashin was discharged from the facility; last year, he was hired as a primary care doctor by Chelyabinsk's City Hospital No. 11. His job was to encourage people not to drink and smoke and advise them about the benefits of exercise. Kondrashin's lack of work experience wasn't caught because he claimed to have lost compulsory records and produced a fake degree certificate.
Kondrashin caught after being spotted by psychiatrist who treated him
However, in January, Kondrashin was detained after he was spotted posting on a medical forum by a psychiatrist who had treated him earlier. Following this, the hospital checked Kondrashin's medical degree certificate with the institution which was fraudulently acquired and he was sacked, according to Natalya Gorlova, head of the Chelyabinsk health department. He was then arrested for forgery and also illegal drug possession.
Kondrashin was supposed to be under medical supervision, says sister
Kondrashin's sister, who is also a doctor, told media that she and her mother didn't know how he got the job as he only had a high school education. Further, she revealed that Kondrashin was discharged from the psychiatric facility after being declared no danger to the public, but he was still supposed to be under medical supervision and received a monthly disability payment.