#CoronavirusOutbreak: Italian man pleads authorities to collect sister's dead body
#CoronavirusOutbreak: Italian man pleads authorities to collect sister's dead body
Mar 14, 2020, 08:43 pm
3 min read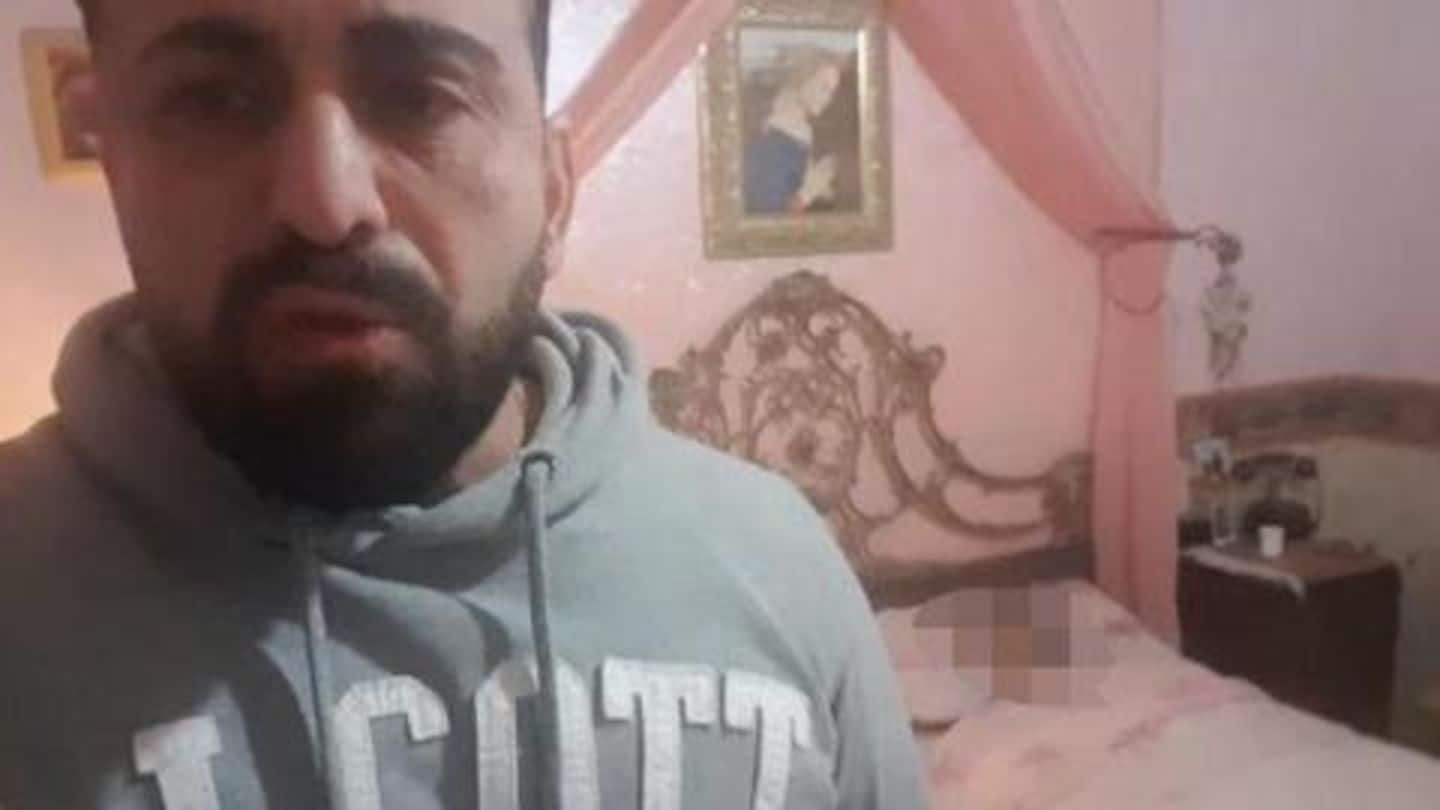 In Italy, where the impact of coronavirus has been calamitous, a man had to make an impassioned appeal on social media to get the authorities to collect the body of his dead sister, who passed away due to COVID-19. Luca Franzese, an actor and personal fitness trainer, said in the clip that Italy has abandoned them and that "no one gives a damn".
After China, the epicenter of the outbreak, Italy recorded the highest number of deaths, with toll crossing 1,000 on Friday. The number of confirmed cases surged to 15,113, reports Al Jazeera. In order to stop the virus from spreading, the government has put the entire nation under lockdown, restricting the movement of nearly 16 million people, and allowing only pharmacies and supermarkets to function.
Franzese's sister developed symptoms, died last week
Amid the lockdown, heart-breaking stories from Italy are coming to fore, and Franzese's tale is one of them. His sister, 47-year-old Teresa lived with her family in the town of Naples. She suffered from a form of epilepsy but was otherwise healthy. Last week, she showed symptoms of COVID-19. Teresa died on Saturday before the results of her coronavirus test were released.
No one agreed to take Teresa's body
Franzese thought things couldn't possibly get worse after Teresa's death, but he was wrong. For nearly 36 hours, Franzese, who appeared in TV series Gomorra, had to keep his sister's body at home as no funeral services agreed to take it. Distressed, he then made a video in which his sister was seen lying on the bed behind him.
Making this video for good of Italy: Franzese
In the video, the actor purportedly said, "I am making this video for the good of Italy, for the good of Naples. My sister died last night, probably because of the virus, and I've been waiting for answers since last night." He revealed his sister was tested for the virus only after she passed away, that too when Franzese kept pestering the authorities.
He didn't have good things to say about the administration
"I've had to put myself in self-isolation. I might have the virus. To keep my sister alive, I tried to give her mouth to mouth resuscitation and no one cared, no one is calling me. We are ruined, Italy has abandoned us," he went on.
After long wait, Teresa was accorded a funeral
Undertakers finally arrived, took the body, and buried her. As Franzese lamented, he couldn't give his sister the funeral, and respect, she deserved. The family has been tested for the virus and are isolating themselves. On the incident, Francesco Emilio Borrelli, a local councilor said, this was the first case when an infected person died at home, so there was confusion about what to do.
Borreli appreciated the family's efforts
"The family [exemplifies] altruism, they are doing everything they can to protect their community, and the community is staying close to them by bringing food. They have been closed in there for four days, and no one is taking away their trash," Borrelli said.
Another woman was quarantined with her deceased husband
Similarly, a woman in Northern Italy was quarantined along with the body of her husband. The man, who wasn't identified, passed away on Monday but no one was allowed to collect his body until Wednesday morning. Neighbors fumed at the turn of events saying it was painful to see the grieving woman. "We are treated worse than garbage," a relative said.