Malaysia: At 92, Mahathir Mohamad is world's oldest elected leader
Malaysia: At 92, Mahathir Mohamad is world's oldest elected leader
May 10, 2018, 12:26 pm
2 min read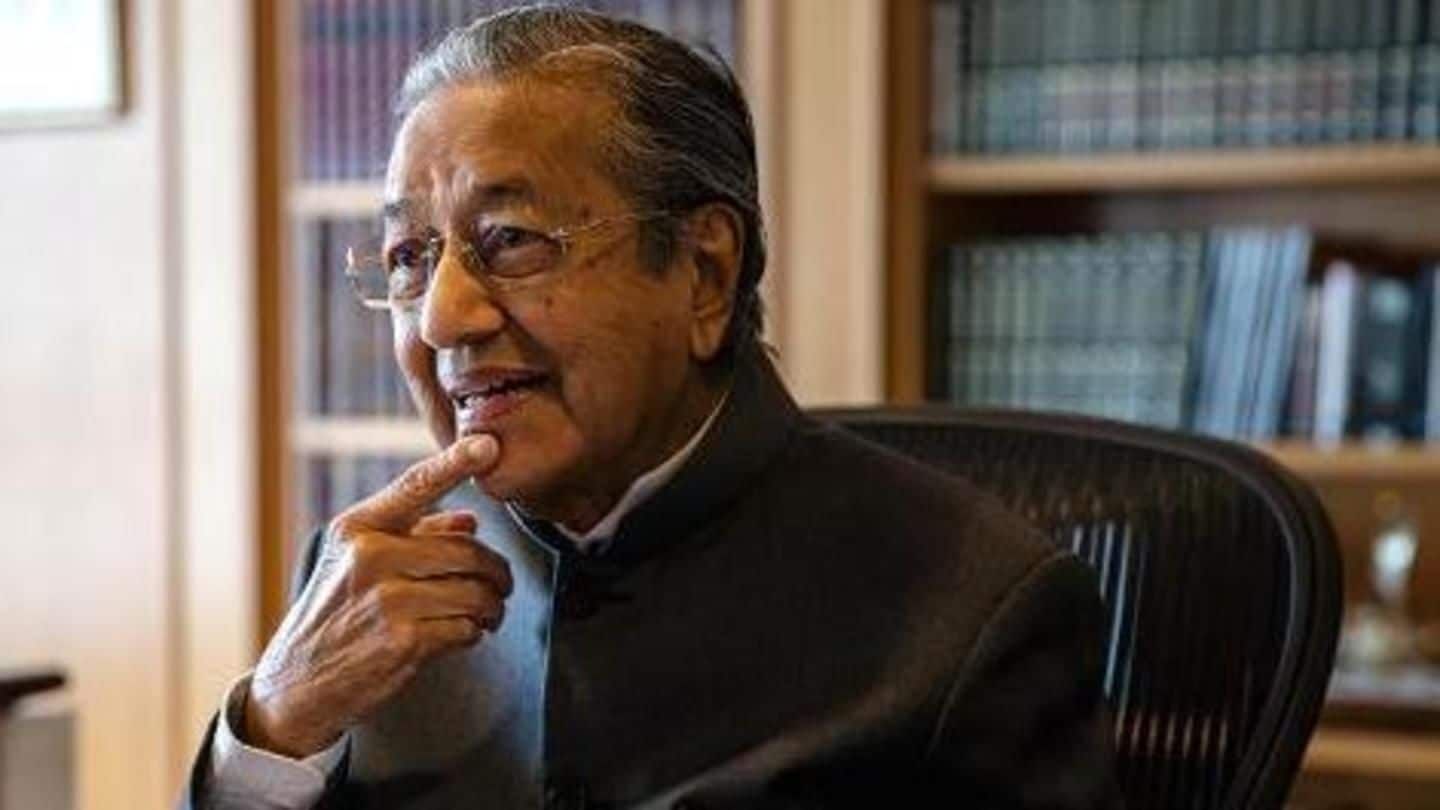 92-year-old Mahathir Mohamad will sworn in as Malaysian Prime Minister at 5 PM, on Thursday, making him the oldest elected leader of the world. Mohammad's historic victory against his former protégé Najib Razak, who was shrouded in corruption charges, ousted the Barisan Nasional (BN) coalition after 60 years. Notably, Mohamad served as Malaysian Prime Minister from 1981 to 2003.
The visionary of Kuala Lumpur's twin-towers: Who is Mahathir Mohamad
From economic backwaters, Mohamad made Malaysia one of the leading economies of Asia. Kuala Lumpur's twin towers were inspired by his vision. Mohamad's tenure wasn't free of controversies, however. The biggest scandal was the sacking of his Deputy Prime Minister, Anwar Ibrahim in 1998, following the Asian financial crisis in 1997. Anwar was arrested on charges of sedition after he led political protests.
Najib's inefficiency forced Mohamad to come back, post retirement
His determination to depose serving PM Najib Razak, led Mohamad's comeback, 15 years after his retirement. Speaking to Al-Jazeera, he said, "He (Najib) has done a lot of things, which are actually wrong. And as a result, he has put the country in a very bad position, economically, politically. He is also getting a bad name throughout the world. So he has to go."
The mood in Malaysia: Eyeing a better future
Under Mohamad's leadership, the opposition Pakatan Harapan - the Alliance of Hope got 113 out of 222 seats, while Najib's party settled for only 79 seats. "Yes, yes, I am still alive," said Mohamad after the results and declared a two-day holiday exempting officials from the celebrations. Citizens feel this change will bring better days to the nation crippled with high-living costs and corruption.