Pak SC slams govt. over missing statues in Hindu temple
Pak SC slams govt. over missing statues in Hindu temple
Dec 13, 2017, 09:20 am
2 min read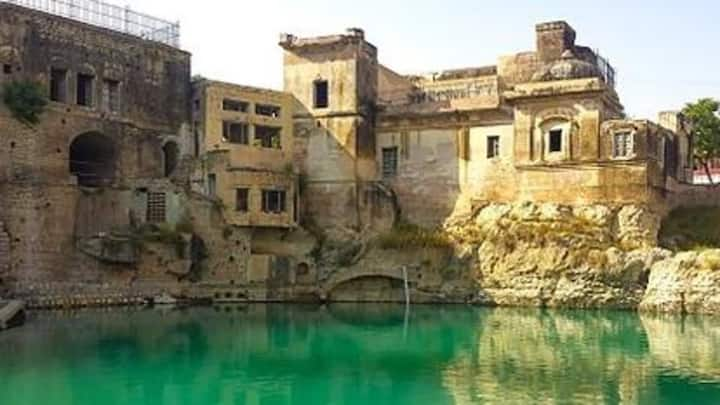 Pakistan's Supreme Court recently expressed concerns after the statues of Lord Ram and Hanuman went missing from the Katas Raj temple located in Chakwal, Punjab. It was ruling on a suo moto matter after cement companies following unscientific practices caused the temple pond to dry out. The court asserted that it will follow up on the missing statues until concrete action is taken.
Katas Raj temple: Cultural and religious significance
Hindus regard the Katas temple, located in Pakistan's Punjab province as one of their most holy sites. According to the Puranas, the temple pond was formed from the tears Lord Shiva shed after his wife Sati died. The temple is also mentioned in the Mahabharata.
Pakistan SC: What happened to the statues?
Justice Ejaz Afzal Khan asked the Evacuee Trust Board Property's (ETBP) counsel whether the statues were in their possession or had been sold. The counsel replied that the ETBP witnessed financial irregularities under former-chairman Asif Hashmi's tenure. In response, Chief Justice Saqib asked why he hadn't been arrested. He also asserted that the court would pursue the matter go until "concrete action" is taken.
Is Pakistan's SC leaning toward protecting Hindu religious sites?
Chef Justice Nisar asked for the names of cement companies around Katas Raj and termed them "destructive." He had slammed the Pakistani government in November 2017 for its failure to protect the temple complex. He had also pointed out that the temple was a national heritage site and must be protected. He also ordered a committee to probe into the government's negligence.