Reports: Nawaz Sharif and his daughter to be arrested today
Reports: Nawaz Sharif and his daughter to be arrested today
Jul 13, 2018, 12:11 pm
2 min read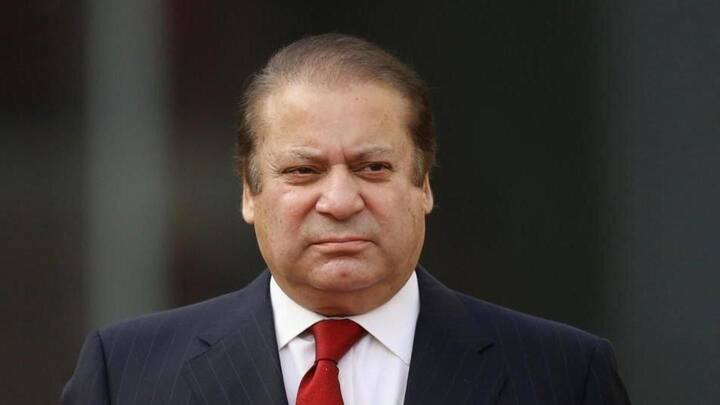 A week after former Pakistani Prime Minister Nawaz Sharif was sentenced to 10 years in prison for corruption, now, both Nawaz and his daughter, Maryam Nawaz Sharif, are reportedly set to be arrested today at the Abu Dhabi airport in the UAE. However, Sharif's supporters might not take the arrest kindly, and Pakistani authorities are taking precautions to avoid law and order troubles.
The sentences handed out to Nawaz and Maryam Sharif
Earlier this month, an Islamabad court sentenced Nawaz Sharif to 10 years in prison, and fined him £8mn in the Avenfield Reference case. His daughter Maryam was given seven years' imprisonment and fined £2mn, while his son-in-law Capt (Retd) Safdar got one year in prison.
The duo will be escorted to Lahore after the arrest
The former PM and his daughter bid an emotional farewell to Nawaz's wife, Begum Kulsoom, who is undergoing treatment for cancer, and Maryam's children before leaving for Pakistan from London. A special team from Pakistan's National Accountability Bureau (NAB) will make the arrest at the Abu Dhabi airport and escort them to Lahore. Meanwhile, authorities have been stepping up security in Lahore.
Sharif's supporters threaten mass public rallies in Lahore
In defiance of a ban on all public rallies issued by Pakistani authorities in Lahore, supporters of Nawaz Sharif's party, Pakistan Muslim League-Nawaz (PML-N), said that they would march to the airport where the duo are due to land. In response to the sentencing, Sharif had alleged Pakistan's powerful military was conducting a judicial witch hunt against him ahead of the July 25 elections.
10,000 police personnel deployed to shut down Lahore
Understandably, Pakistani authorities are tensed, considering the potential implications for law and order if the PML-N's proposed rallies spiral out of control. Consequently, authorities have mobilized over 10,000 police officers in Lahore ahead of the Sharif duo's arrival, and has plans to block roads with shipping containers in a bid to shut down the city and avoid unrest.