Pakistan: Nawaz Sharif jailed for 10 years in corruption case
Pakistan: Nawaz Sharif jailed for 10 years in corruption case
Jul 06, 2018, 05:38 pm
2 min read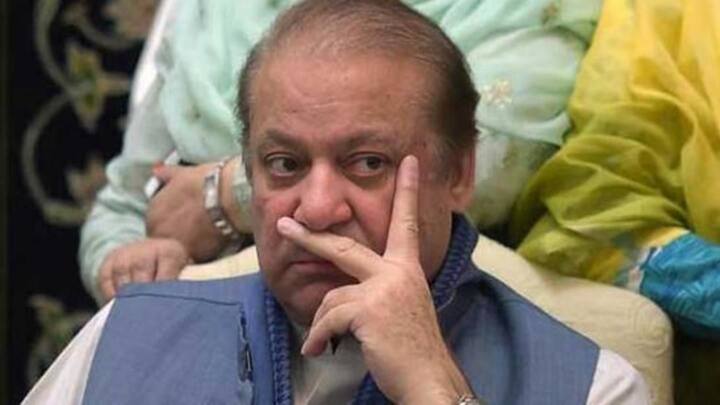 An Islamabad court today sentenced former Pakistan PM Nawaz Sharif to 10 years in prison in the Avenfield corruption reference, and fined £8mn. His daughter Maryam was given seven years' imprisonment and fined £2mn. Son-in-law Capt (Retd) Safdar got one year in prison. Separately, Maryam was sentenced to one-year imprisonment for submitting false documents. Reports say prohibitory orders have been imposed to prevent violence.
About the Avenfield corruption reference
Last Nawaz was disqualified in the Panama Papers case, the National Accountability Bureau (NAB) filed three corruption references against the Sharifs. One among them was Avenfield. This pertains to ownership of the Park Lane apartments in London, UK, specifically flats 16, 16-A, 17, and 17-A Avenfield House. According to the prosecution, the family acquired the flats through illegitimate sources. The Sharifs have consistently denied the allegations.
According to the Panama Papers, Avenfield owned by shell companies
The Panama Papers mentioned that the Avenfield properties were owned by shell companies. In 2008, Maryam and her brother Hussain used the assets of these 'owner' companies and another, Coomber Group, to raise a £7M loan from Deutsche Bank.
Nawaz, his sons, Maryam and Safdar are accused
Apart from Nawaz, Maryam and Safdar, his two sons and former finance minister Ishaq Dar are also accused in the case. Nawaz and Maryam have attended around 80 hearings, spending the rest of the time with their sick wife/mother Begum Kulsoom in the UK. Safdar has attended nearly all hearings. Nawaz's sons were declared proclaimed offenders last year due to their repeated no-shows.
Sharif family now almost out of politics
Proceedings in the case began last September. Today, the verdict came after delaying the deadline from 12:30pm to 2:30pm and then 3pm. The ruling finally came at 4:20pm. The court ruled that the Avenfield apartments will now be seized by the government. This debars Maryam and Safdar stand from contesting the July general election. Nawaz had been disqualified last year.