Zimbabwe's ex-President Robert Mugabe looted of Rs. 7cr in cash
Zimbabwe's ex-President Robert Mugabe looted of Rs. 7cr in cash
Jan 27, 2019, 12:42 pm
2 min read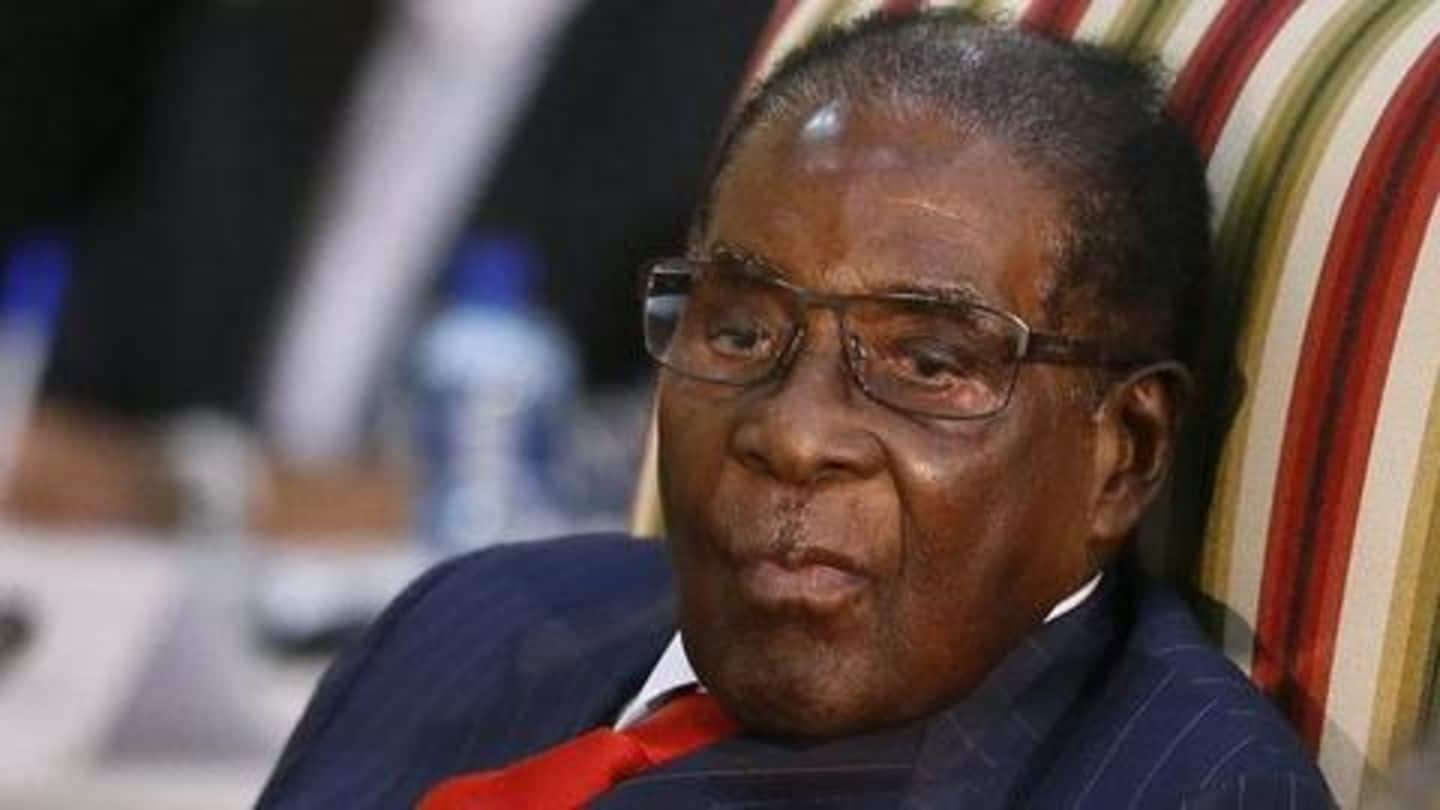 Ousted Zimbabwean President, Robert Mugabe, 94, lost nearly $1 million (Rs. 7 crore) in cash after it was stolen from his briefcase earlier this month. On Thursday, four people faced trial in the court for the theft of $150,000 (Rs. 1 crore). However, updated court documents released recently, and seen by the state-owned Herald newspaper revealed Mugabe has lost $922,000 (Rs. 6.5 crore).
Current whereabouts of Mugabe is not known
Before going further, here's a brief history of Mugabe. He lost power in 2017, after he was ousted for state corruption and economic collapse. Emmerson Mnangagwa then became the President. In 2018, President Mnangagwa revealed that Mugabe has been in Singapore since October 2018 for the treatment of an unknown disease and is unable to walk. However, his current whereabouts are not known.
Mugabe gave a relative the responsibility of the money-filled briefcase
In 2016, Mugabe had put in Rs. 7 crore in a black briefcase and had asked Constance Mugabe, 50, a relative and also the housekeeper of his country home in Zvimba, to take care of it. He didn't tell her what the briefcase contained. Last March, Mugabe asked Constance for the briefcase, but the latter allegedly said she did not know where it is.
Mugabe sent an employee to bring his briefcase
In the meantime, Mugabe heard about the lavish lifestyle of the four suspects, including Constance and three other cleaners. Smelling something fishy, on January 6, he asked one of his employees Edson Jemwa, group HR manager at Gushungo Holdings, to visit his house and look for the briefcase. The briefcase was found in Mugabe's main bedroom but had only $78,000 (Rs. 55 lakh) inside.
The accused had spent money on cars, houses, farm animals
Thereafter, the four suspects- Constance, Johanne Mapurisa, 50, Saymore Nhetekwa, 47, Andrew Mahumbe, 37, were arrested. Investigation revealed that they had spent the money on cars, houses and animals. State prosecutor, Tevaraishe Zinyemba told Chinhoyi magistrate court, "Johanne bought a Toyota Camry...and a house for $20,000 (Rs. 14 lakh)." "Saymore bought a Honda...and also livestock...including pigs and cattle for an undisclosed amount," Zinyemba added.