N-Korea readying nuclear site for foreign inspectors, says South Korea
N-Korea readying nuclear site for foreign inspectors, says South Korea
Nov 01, 2018, 12:48 pm
2 min read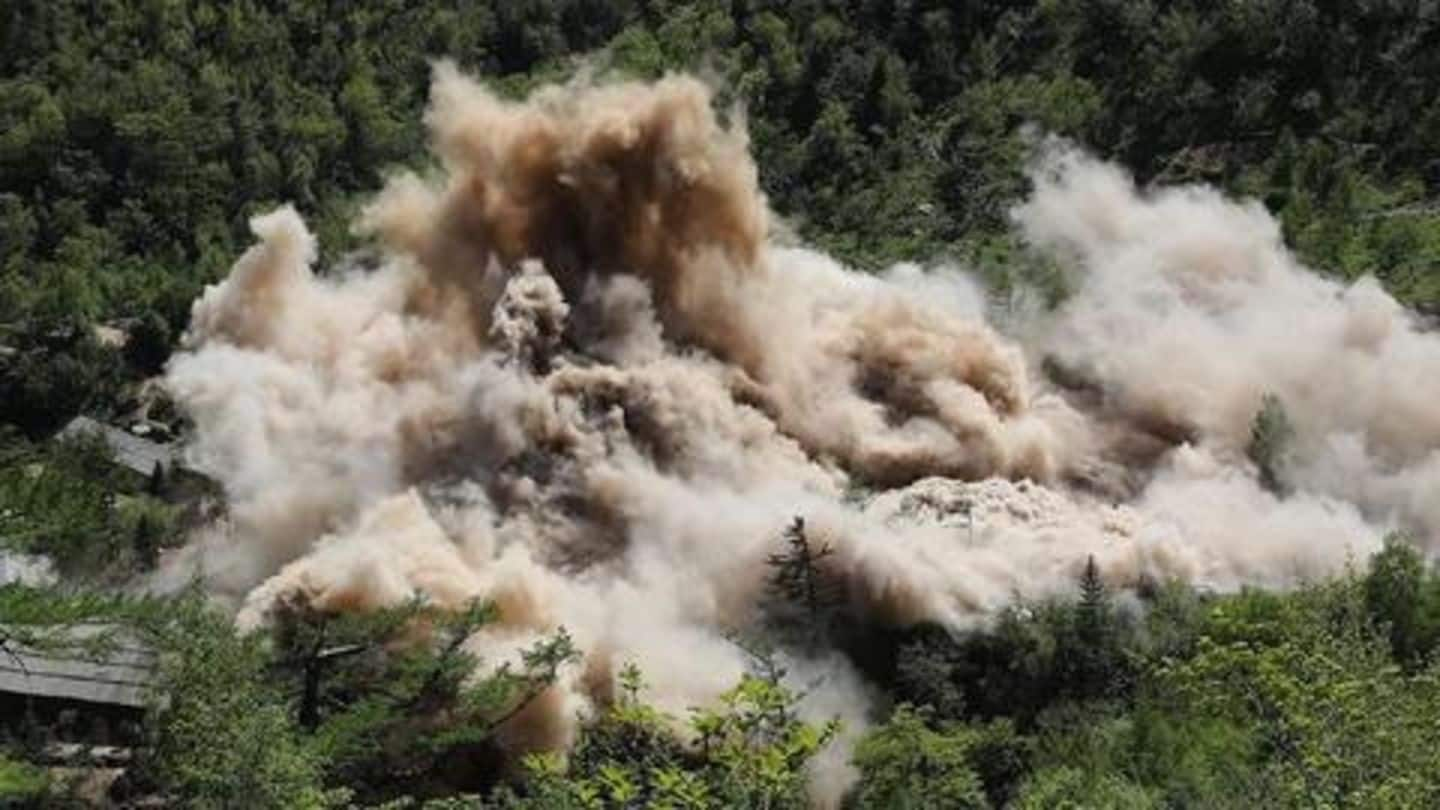 South Korea's spy agency has detected signs that Pyongyang (N-Korea's capital) is preparing to allow international inspectors to visit its nuclear and missile test sites, Yonhap news agency reported yesterday. North Korean leader Kim Jong-un has expressed his willingness to have foreign experts inspect the facilities, as part of on-off negotiations on denuclearization, but there's no indication as to whether invitations have been sent.
S-Korea's report comes after close monitoring of the nuclear sites
At a parliamentary audit yesterday, the South's National Intelligence Service (NIS) said it was "closely monitoring" the Punggye-ri nuclear test facility and the Tongchang-ri missile launching ground for possible inspections. "Signs have been detected that North Korea is doing some preparations and intelligence-related activity over a possible visit by outside experts," a lawmaker who was briefed by the NIS was cited as saying.
N-Korea took apart Punggye-ri site in May, next is Tongchang-ri
At a summit with S-Korean President Moon Jae-in in Pyongyang in September, Kim had pledged to close the Tongchang-ri site and allow experts to observe its dismantlement. N-Korea took apart the Punggye-ri site in May but has yet to allow inspectors to verify its claims.
Inspectors to verify Punggye-ri site after US, N-Korea's logistics agreement
US Secretary of State Mike Pompeo said that Kim had told him he was "ready" to allow foreign inspectors to verify Punggye-ri site, following a meeting in Pyongyang in October. The inspectors will be allowed in as soon as the two sides agree on "logistics", Pompeo said. The facility was the staging ground for all six of the North's nuclear tests.
US has been fighting with N-Korea over denuclearization agreement
US President Donald Trump and Kim met in Singapore in June for the first-ever summit between the two countries, resulting in what critics say was only a vague commitment by Kim towards denuclearization. US and North Korea have sparred over the exact terms of the agreement, with the US pushing to maintain sanctions and pressure against the North until its "final, fully verified denuclearization".