North-Korean envoy: 'Nuclear war may break out any moment'
North-Korean envoy: 'Nuclear war may break out any moment'
Written by
NewsBytes Staff
Oct 17, 2017, 04:26 pm
2 min read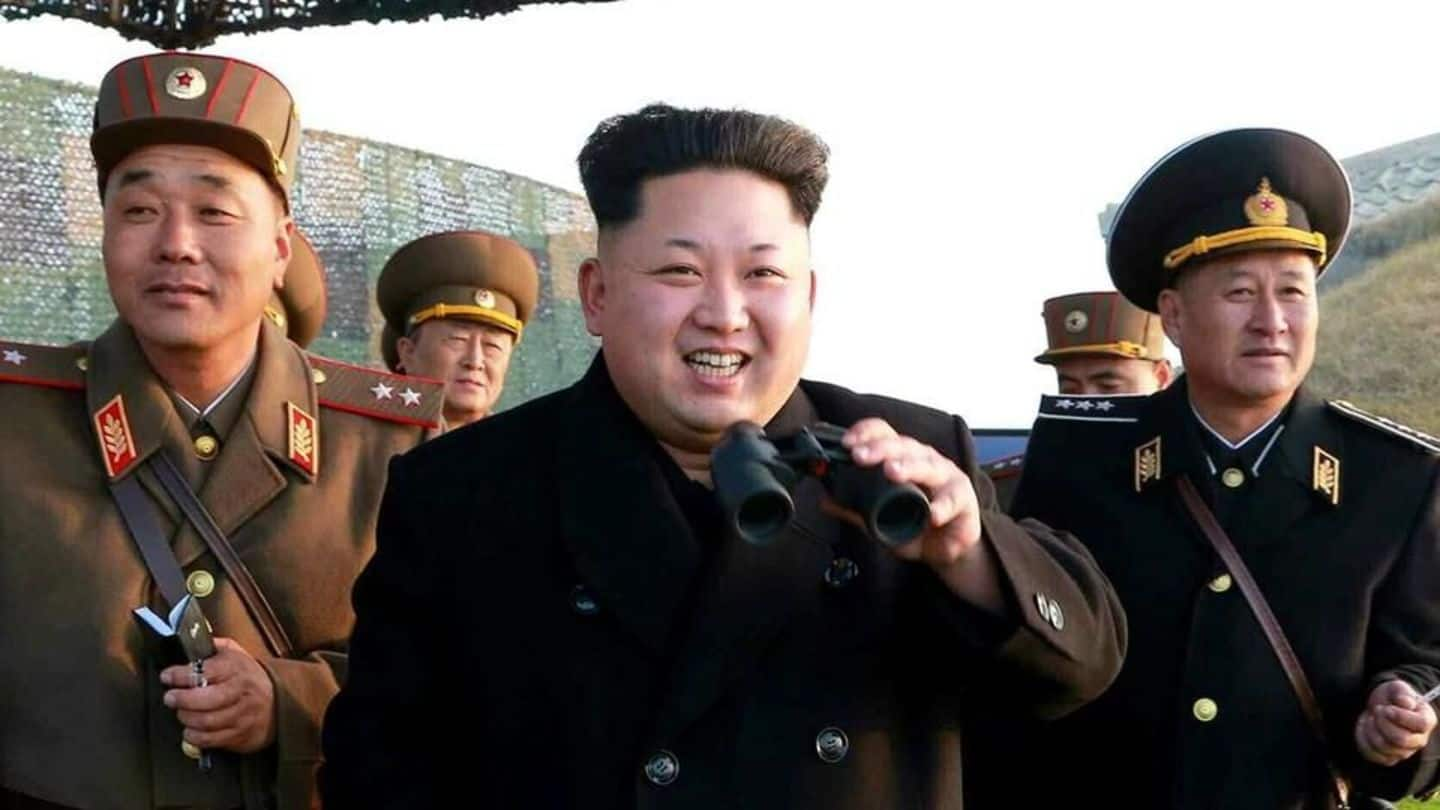 Kim In-ryong, North Korea's deputy UN ambassador, has warned that the situation on the Korean peninsula "has reached the touch-and-go point and a nuclear war may break out any moment." He told the UN General Assembly's disarmament committee that his country is the only one being targeted by America's "extreme and direct nuclear threat" since the 1970s. This comes amid simmering US-North Korean tensions.
Kim highlights insecurity from US-South Korea alliance
Kim spoke of the large-scale military exercises between the allies US and South Korea using "nuclear assets." He called these more dangerous than America's plan to conduct a "secret operation aimed at the removal of our supreme leadership." He said North Korea's nuclear and missile arsenal is "a precious strategic asset that cannot be reversed or bartered for anything."
Kim touts North's growing nuclear power
Kim said this year, the North completed its "state nuclear force and thus became the full-fledged nuclear power which possesses the delivery means of various ranges, including the atomic bomb, H-bomb, and intercontinental ballistic rockets." "The entire US mainland is within our firing range and if the US dares to invade our sacred territory even an inch it will not escape our severe punishment."
North Korea says it supports global nuclear disarmament
Kim said all nuclear weapon states are accelerating the modernization of their arsenals to revive a Cold War-era arms race. He said North Korea "supports the total elimination of nuclear weapons and the efforts for denuclearization of the entire world." However, the North can't accede to the Treaty on the Prohibition of Nuclear Weapons as long as the US continues to reject it.
North won't budge, diplomacy may only resolve crisis
Kim's statement puts the blame on North Korea's nuclear ambitions on the insecurity it faces from the US. The Donald Trump-led US' hardline nuclear stance and sanctions have been ineffective in making the North yield. However, US Secretary of State Rex Tillerson said diplomatic efforts to resolve the North Korean crisis "will continue until the first bomb drops."