As locust swarms ravage crops, Pakistan declares national emergency
As locust swarms ravage crops, Pakistan declares national emergency
Written by
Siddhant Pandey
Feb 02, 2020, 06:47 pm
3 min read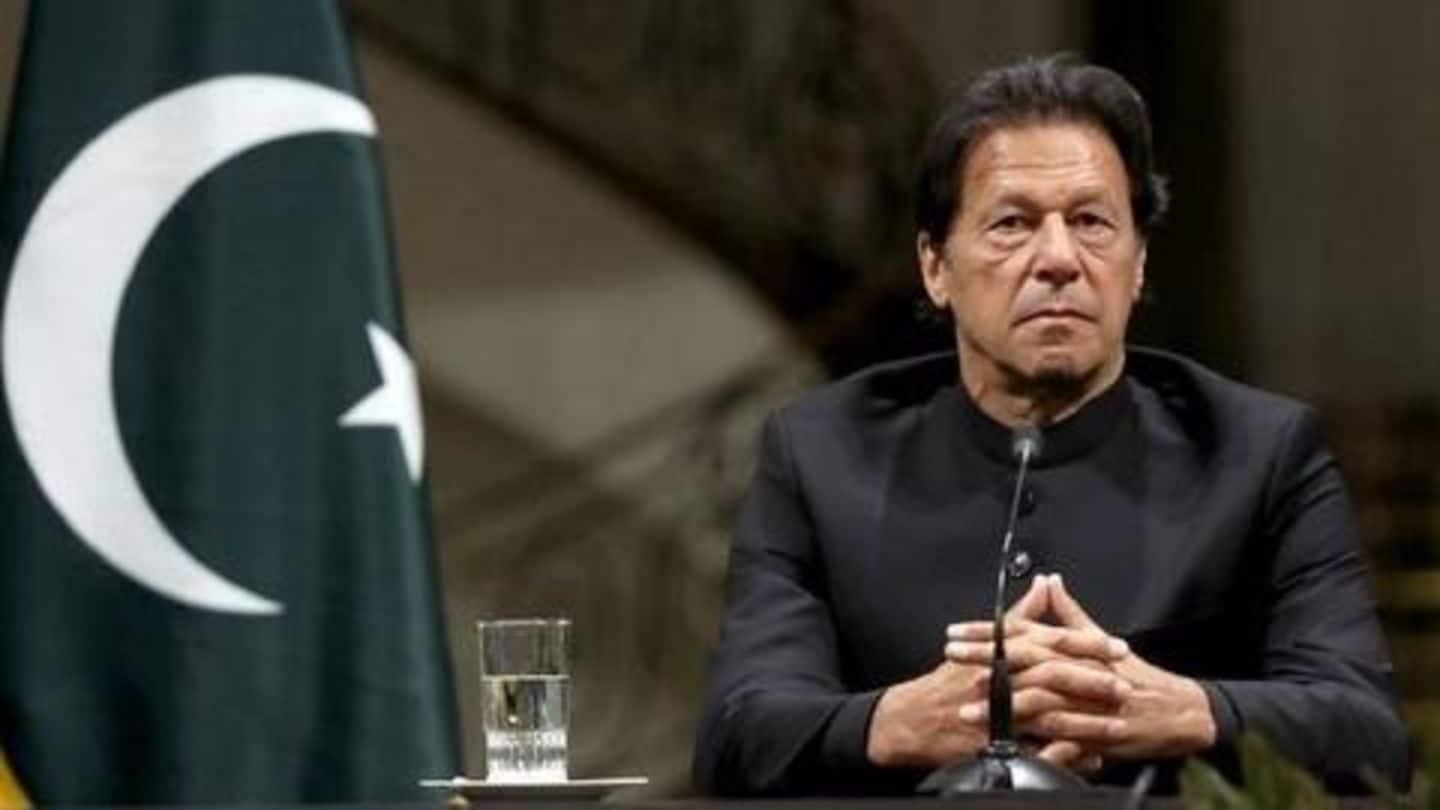 As swarms of desert locusts continue to wreak havoc in Pakistan, the nation has declared a national emergency to eliminate the pest infestation. The declaration of a national emergency came on Friday after a government briefing on the situation. Locust attacks have also been reported in parts of the Middle East, East Africa and even in India. Here are more details.
Locusts have troubled Pakistan since last year
According to reports, since March last year, desert locusts have spread across an area of 900,000 hectares in Pakistan's Sindh, South Punjab, and Khyber Pakhtunkhwa. The pests have destroyed crops—including cotton, wheat, maize, etc.—and trees worth millions of rupees. The last time the country faced a locust threat this grave was back in 1993, which had also impacted India.
4 Pakistan provinces approve Rs. 7.3bn to combat locust crisis
Reportedly, Pakistan Prime Minister Imran Khan has directed concerned authorities to take urgent and necessary action against the locust outbreak, and prevent losses to crops. Senior officials of Pakistan's four provinces also approved a Rs. 7.3 billion National Action Plan to tackle the locust crisis. National Food Security Minister Makhdoom Khusro Bak­h­tiar on Friday located the locust swarms around Cholistan on the Pakistan-India border.
Locust swarms damage crops in Rajasthan, Gujarat
Meanwhile, the states of Rajasthan and Gujarat have spotted locust swarms flying in from the West. Fears of a locust infestation have also spread to Punjab and Haryana. Concerned, Punjab Chief Minister Amarinder Singh on Tuesday urged Prime Minister Narendra Modi to take up the issue with the government of Pakistan. Locust swarms have already caused immense damage in Rajasthan and Gujarat.
Where did these locusts come from?
Speaking to Buzzfeed, Keith Cressman, senior locust forecaster for the United Nations' Food and Agriculture Organization explained the locusts' origins. Cressman said locust populations first multiplied in the desert in southern Saudi Arabia, adjoining Oman and Yemen. In the region, two 2018 cyclones facilitated an unusually long breeding period. However, the desert is sparsely populated, hence, no one noticed until locust numbers had exploded.
Locusts first flew to Iran, then moved east towards Pakistan
In Spring 2019, the locusts made a move and a swarm headed north towards Iran, where the government did not respond effectively due to recent floods and US sanctions preventing it from arming itself with pesticides. This swarm of locusts then moved eastwards towards Pakistan and India, where escalations after the February Pulwama terror attack prevented a concerted effort to tackle locusts, Cressman said.
Weather conditions in Pakistan allowed locusts to thrive
In Pakistan, the locusts multiplied as a drought after unusually long rains created perfect weather conditions for them to thrive. Meanwhile, another group from Saudi Arabia had moved to Yemen—benefiting from the inability to deal with locusts amid a civil war—and then settled in Africa.