Last month, SpiceJet flight intercepted by Pakistan jets amid confusion
Last month, SpiceJet flight intercepted by Pakistan jets amid confusion
Written by
Siddhant Pandey
Oct 17, 2019, 07:27 pm
2 min read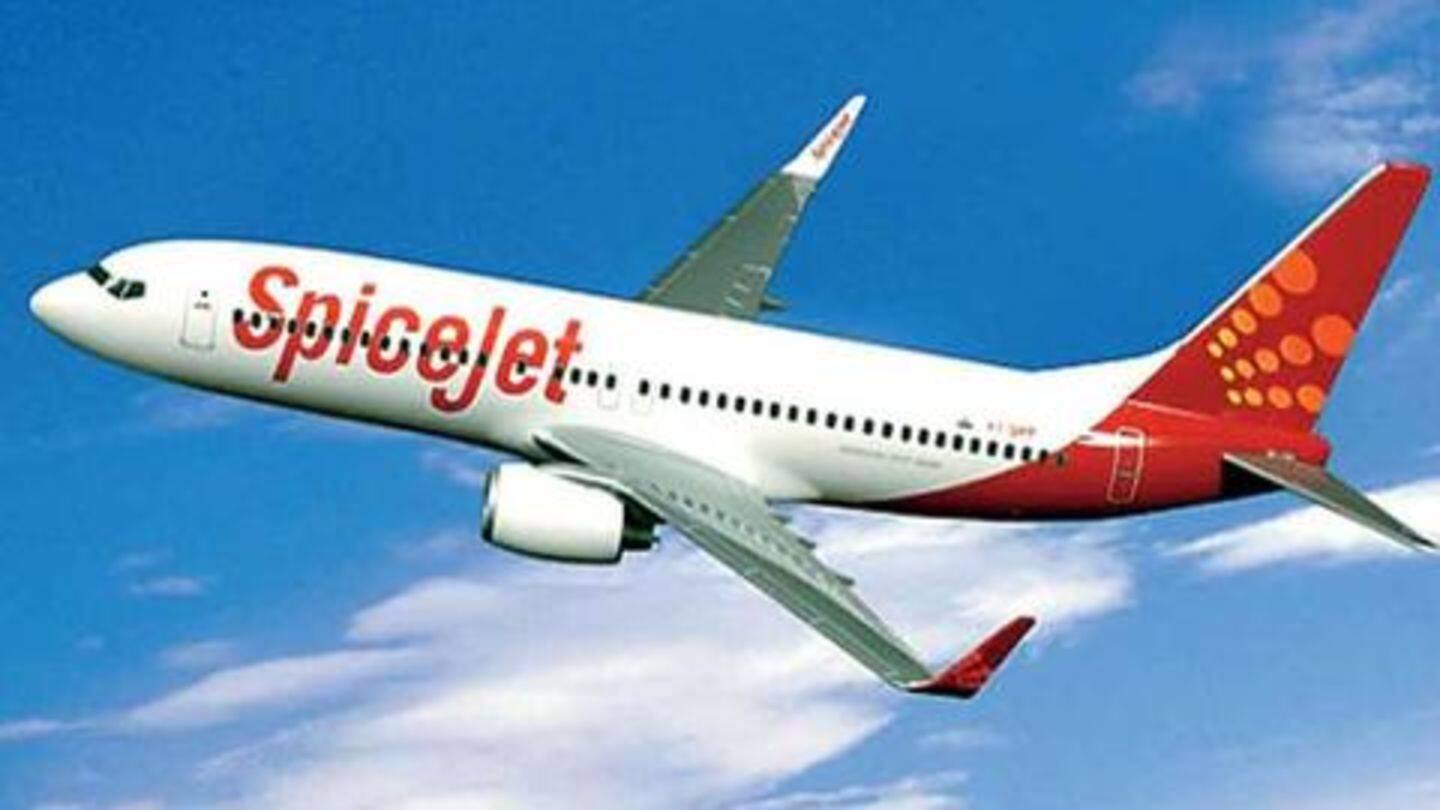 With Indo-Pak tensions heightened since the Balakot airstrikes, Pakistani fighter jets intercepted a SpiceJet passenger plane over their airspace last month, sources in the Directorate General of Civil Aviation (DGCA) said today. Reportedly, the SpiceJet aircraft, which was carrying 120 passengers, was asked to lower its altitude and report to Pakistani F-16 jets with flight details. Here's what had happened.
SpiceJet aircraft was intercepted on September 23
The incident occurred on September 23, when the SpiceJet flight, SG-21, was flying from New Delhi to Kabul, ANI reported. As requested by the Pakistani F-16 jet pilots, the SpiceJet captain briefed them about the flight details. The pilot said, "This is SpiceJet, Indian commercial aircraft, which carries passengers and is going to Kabul as per schedule."
Pakistani jets, pilots were visible to SpiceJet passengers
Speaking to ANI on the condition of anonymity, a passenger said the Pakistani jets and its pilots could be seen by the passengers. The passenger said that the Pakistani pilots gestured to the SpiceJet pilot to lower the altitude. The passenger said, "At the time when Pakistani F-16s were flying around their flight, all passengers were asked to shut their windows and maintain silence."
Confusion over 'call-sign' led to interception
Reportedly, the interception was a result of some confusion over the "call-sign" assigned to the SpiceJet flight. SpiceJet aircrafts are assigned the code 'SG', however, Pakistani ATC (Air Traffic Control) misunderstood SpiceJet as 'IA'. This led them to believe that the aircraft belonged to the Indian Army or Indian Air Force and they immediately deployed F-16s to intercept the plane.
Pak F-16s then escorted SpiceJet plane into Afghan airspace
After the confusion was sorted, the Pakistani F-16s escorted the SpiceJet aircraft out of their airspace and into Afghanistan's. After the flight landed safely in Kabul, Pakistani embassy officials in Kabul scrambled to clear paperwork causing a delay of five hours on the return journey.
Pakistan shut airspace after Balakot airstrikes
To recall, after IAF destroyed a Jaish-e-Mohammad terror camp in Balakot in February, Pakistan closed its airspace, partially reopening it in July. Last month, Pakistan barred PM Narendra Modi and President Ram Nath Kovind from entering its airspace. Modi was traveling to the United States while the President to Iceland. Pakistan justified the move by citing the revocation of Jammu and Kashmir's special status.