India lauds FATF's 'grey listing' of Pakistan for terror financing
India lauds FATF's 'grey listing' of Pakistan for terror financing
Written by
Shiladitya Ray
Jun 30, 2018, 05:24 pm
3 min read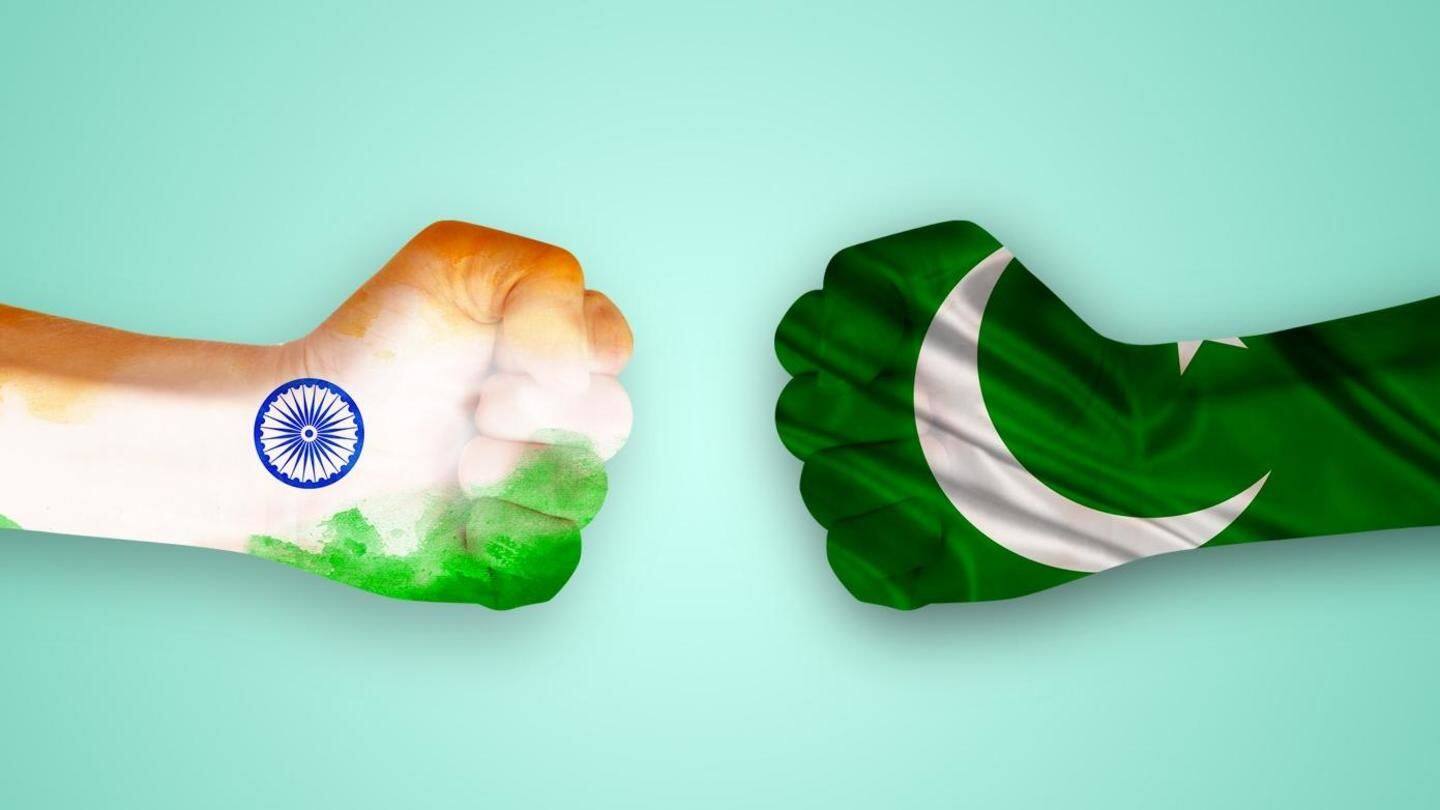 Days after Paris-based watchdog, the Financial Action Task Force (FATF), 'grey listed' Pakistan for its failure to curb terror financing, India, on Saturday, said that it hoped Islamabad would take appropriate action to address international terrorism concerns. New Delhi also welcomed the 'grey listing' of Pakistan, saying that it hoped Pakistan would comply with the FATF's suggested action plan. Here's more.
The FATF is an intergovernmental body, established in 1989, which seeks to "set standards and promote effective implementation of legal, regulatory and operational measures" to combat terror financing, money laundering, and other credible threats to the international finance system.
Pakistan narrowly escaped getting black listed
On Wednesday, the FATF grey listed Pakistan for two reasons - for not rooting out sources of terror finance, and not taking action against terror elements roaming free on its land. Interestingly, India's belligerent neighbor narrowly escaped the FATF black list by agreeing to comply with a 26-point action plan suggested by the FATF's International Cooperation Review Group (ICRG) of the Asia Pacific Group.
"We hope that the FATF Action plan shall be complied with in a time-bound manner and credible measures would be taken by Pakistan to address global concerns related to terrorism emanating from any territory under its control," said MEA spokesperson Raveesh Kumar.
The 26-point plan Pakistan has agreed to comply with
Under the 26-point plan, Pakistan is to root out and erase all sources of terror financing for terror groups within Pakistan's borders, like Lakshar-e-Taiba (LeT), Jaish-e-Mohammed (JeM), and all other groups associated with Hafiz Saeed-led Jamaat-ud-Dawa (JuD). Saeed, a UN designated terrorist, currently roams free in Pakistan, organizing rallies and the like. Other targets of the plan include Daesh, al-Qaida, the Pakistani Taliban, etc.
How Pakistan can avoid FATF's black list
Under its compliance agreement with FATF, Pakistan is required to publish updated lists of persons and entities proscribed under the Anti-Terrorism Act and the UN-designated entities by January 2019, in order to avoid FATF's blacklist. Black listing would seriously impact Pakistan's economy and trade.
Pakistan vows to do all that's necessary to curb terror
Meanwhile, Pakistan, on Saturday, vowed to tighten regulations and follow the aforementioned action plan to curb terror financing within its borders. India, as well as several Western countries like the USA, the UK, France, and Germany, had earlier argued for Pakistan to be reinserted into FATF's 'grey list' for turning a blind eye to terror activities. Pakistan had been on the list from 2012-2015.