China: Plane carrying 132 people crashes in Guangxi province
China: Plane carrying 132 people crashes in Guangxi province
Written by
Abhishek Sharma
Mar 21, 2022, 03:16 pm
2 min read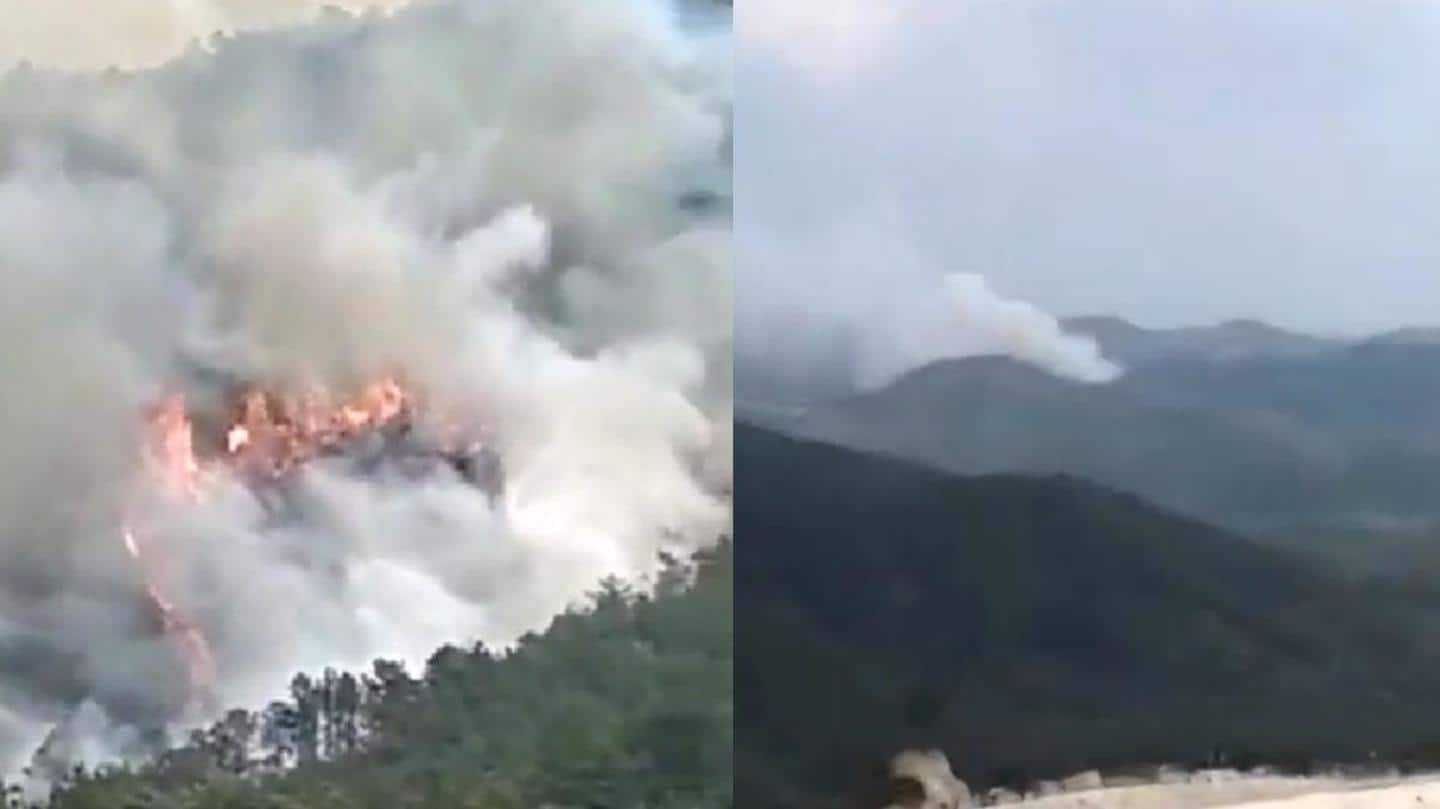 In a tragic incident, a passenger flight with 132 people on board crashed in southern China on Monday, Chinese media reported. The number of casualties is unknown. The Boeing 737 aircraft belonging to China Eastern Airlines caused a "mountain fire" after it crashed in the rural countryside near Wuzhou city, Guangxi region, China's state broadcaster CCTV quoted the provincial emergency management bureau as saying.
Local media reported that the China Eastern flight MU5735 took off from Kunming shortly after 1:00 pm local time on Monday and was scheduled to arrive at Guangzhou in South China's Guangdong at 3:07 pm. Rescue teams have been dispatched to the crash site, as per the reports. China Eastern Airlines is yet to comment on the incident at the time of writing.
The Wuzhou Fire Brigade deployed a rescue team to the crash site at around 3:00 pm, an official from the Brigade told Global Times. "We sent 25 fire engines and 117 firefighters to the scene, but as the accident site is too remote and in the mountains, fire engines could not reach the wreckage, firefighters entered on foot," the official told the publication.
According to a report by Global Times, the aircraft belongs to the Yunnan subsidiary of China Eastern Airlines. It has been in operation for just over six and a half years after being delivered in June 2015, the report added. The aircraft has a total of 162 seats, including 150 economy class seats and 12 business class seats.
Safety record of China's airline industry
In the past decade, China's airline industry has been among the best in the world in terms of safety records. This is the first air crash in China after the 2010 crash in northeast China's Yichun when 44 of the 96 people on board the Embraer E-190 regional jet were killed, according to Aviation Safety Network.