'Least impressive sex I've ever had': Stormy Daniels about Trump
'Least impressive sex I've ever had': Stormy Daniels about Trump
Sep 19, 2018, 11:18 am
3 min read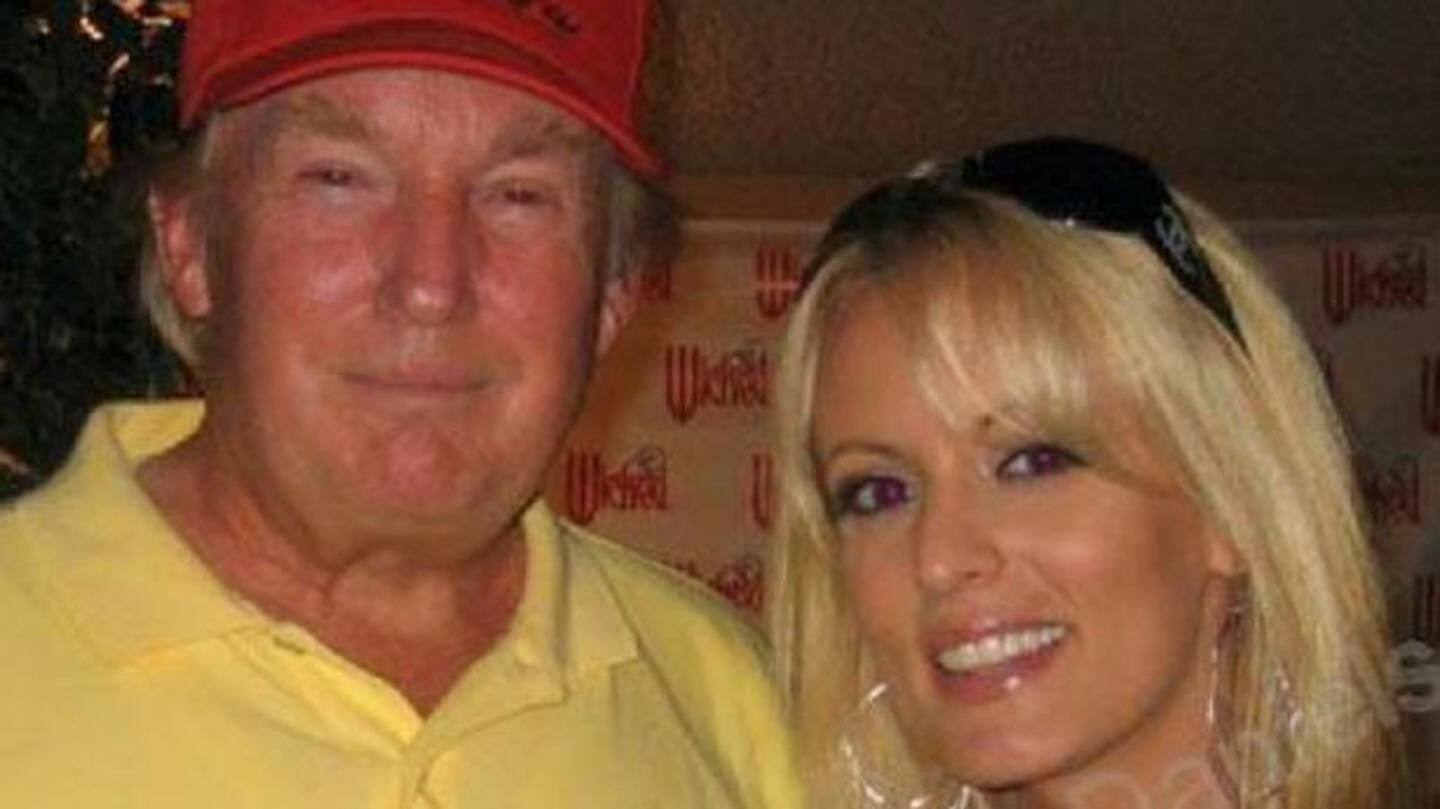 Another storm has taken over White House and this time it's 'Full Disclosure'. Yes, we're talking about the book that Stormy Daniels, a pornographic actress, whose real name is Stephanie Clifford, has come up with. It reveals salacious details of her alleged affair with the President and accusations against him. The book, which will be released next month, was obtained first by The Guardian.
Series of political accusations and revelations
Daniels also claimed previously to have had an affair with Trump in 2006, just a few months after his youngest son, Barron Trump, was born. And in her forthcoming book, she doesn't seem to have held back any allegations, and has apparently written everything she could recollect about her relationship with Trump. Here are some bizzare revelations she made in her book.
"Trump never wanted to be the President"
Daniels writes that Trump never wanted to be the President. She recalls that when he began winning primaries, people called her as they remembered her claims that she slept with him in 2006.
Trump has an "unusual" penis
Daniels indeed provided a "full disclosure" about everything related to her - from her childhood, life in poverty, to the penis size of the President. Daniels describes 'it' as "an unusual penis". The porn actress and director claimed in her book that Trump has a "smaller than average" penis, but "not freakishly small." "It has a huge mushroom head. Like a toadstool."
Hilary called Trump to discuss Obama
The most bizarre claim that Daniels made is about the presidency campaigns during 2007. She and Trump were watching 'Shark Week' in a hotel room when Trump received a call from Hillary Clinton. Clinton was running against Obama for presidency and allegedly called Trump to discuss the campaign. "He had a whole conversation with Hilary about the race, repeatedly mentioning 'our plan," she writes.
Trump wanted to rig his own show for Daniels
Daniels writes that apart from casting her in a season of his reality TV series, 'The Apprentice', Trump even planned to help her win. "We'll figure out a way to get you the challenges before. We can devise your technique," said Trump to Daniels over their after-affair calls. "He was going to have me cheat and it was 100% his idea," claimed Daniels.
Daniels also thanked the media for "getting the word out"
An honest memoir or just another way to attain fame?
From calling it the "least impressive" sex to claiming that Trump called her for years after their affair, it remains to be seen if these allegations are actually true or are just fodder to the number-hungry media. Notably, Trump always denied these allegations.