Prince Andrew steps back from royal duties after Epstein row
Prince Andrew steps back from royal duties after Epstein row
Written by
Siddhant Pandey
Nov 21, 2019, 01:51 pm
3 min read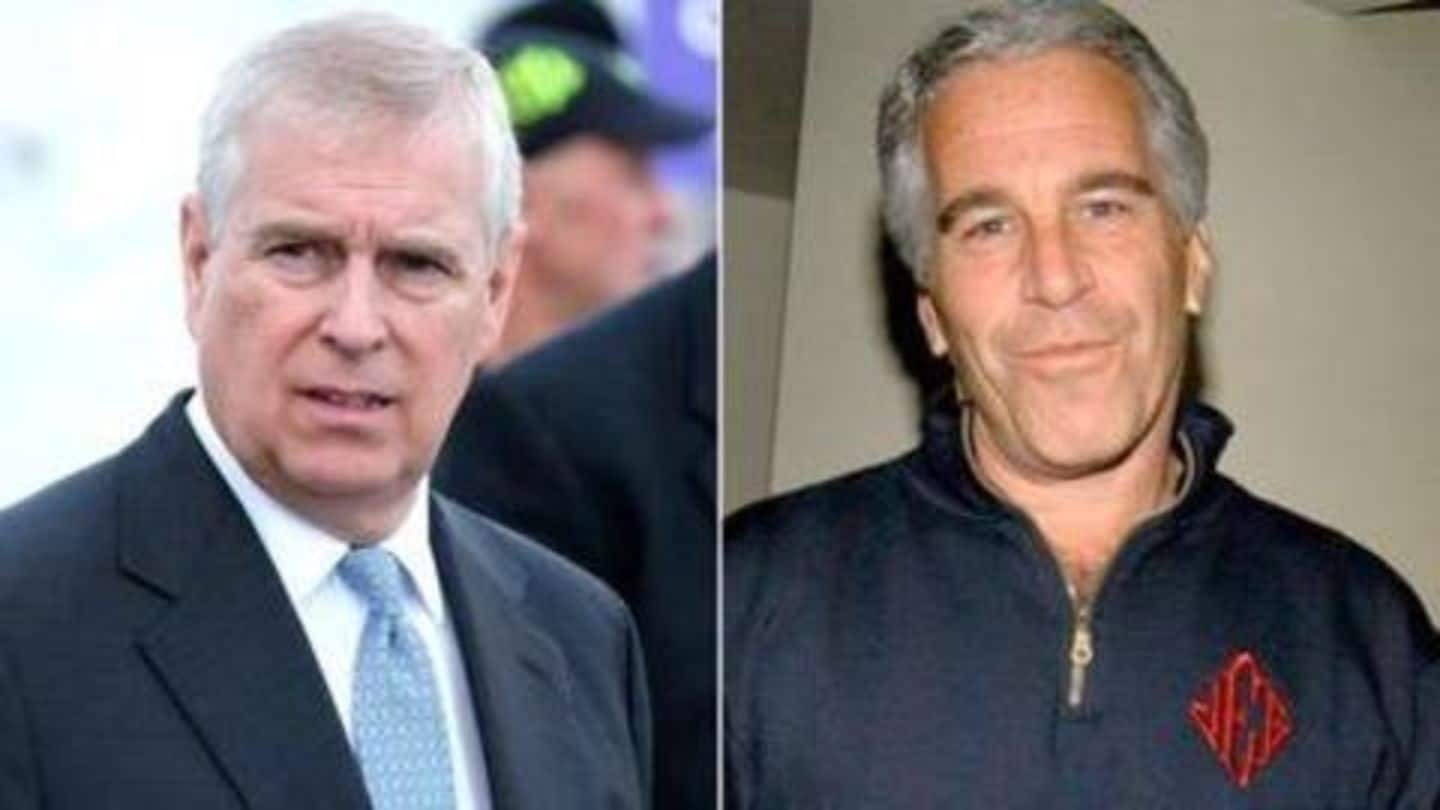 The Duke of York, Prince Andrew (59), will be withdrawing himself from royal duties "for the foreseeable future" over his controversial relationship with sex offender Jeffrey Epstein. The Duke, who is eighth in line to the throne, said that his relationship with Epstein has become a "major disruption" for The Royal Family. Epstein died in an apparent suicide in jail in August.
Queen Elizabeth permitted Prince Andrew's withdrawal from public duties
Prince Andrew said he had sought the Queen's permission to step back from public duties for the foreseeable future and Her Majesty agreed. He said the circumstances relating to his former association with Epstein had become a major disruption to The Royal Family's work and charities that he is "proud to support." The Duke's duties pertain to promoting economic growth and skilled job creation.
'Unequivocally regret my ill-judged association with Jeffrey Epstein'
In a statement, Prince Andrew said, "I continue to unequivocally regret my ill-judged association with Jeffrey Epstein. His suicide has left many unanswered questions, particularly for his victims, and I deeply sympathize with everyone who has been affected." He added, "I can only hope that, in time, they will be able to rebuild their lives," offering any required aid in investigations in Epstein's crimes.
You can read the full statement here
Prince Andrew faced immense backlash after recent interview
Recently, Prince Andrew had created quite the stir with a PR nightmare of an interview with BBC. He was questioned about his relationship with Epstein and the allegations made by Virginia Giuffre, one of Epstein's accusers, who said Prince Andrew had sex with her when she was 17. He had said that he didn't regret his relationship with Epstein, noting business opportunities.
Prince Andrew claimed he didn't recall meeting Giuffre
Further, the Duke claimed to not recall meeting Giuffre- despite photographic evidence of the two together- and attempted to discredit her testimony wherein she claimed that he was once "profusely sweating" at a nightclub. He said he couldn't perspire at the time owing to a medical condition.
Epstein, Prince Andrew reportedly met in early 1990s
Although Prince Andrew claimed he met Epstein in 1999, a 2011 letter to the Times newspaper by Buckingham Palace stated they met in the early 1990s. Epstein, a convicted sex offender, awaited trial on sex-trafficking charges involving minor girls before his apparent suicide in a New York City federal jail in August. He had ties with powerful people including US President Donald Trump and ex-President Bill Clinton.