Quad Summit: Modi will meet Biden virtually on March 12
Quad Summit: Modi will meet Biden virtually on March 12
Mar 11, 2021, 01:08 am
3 min read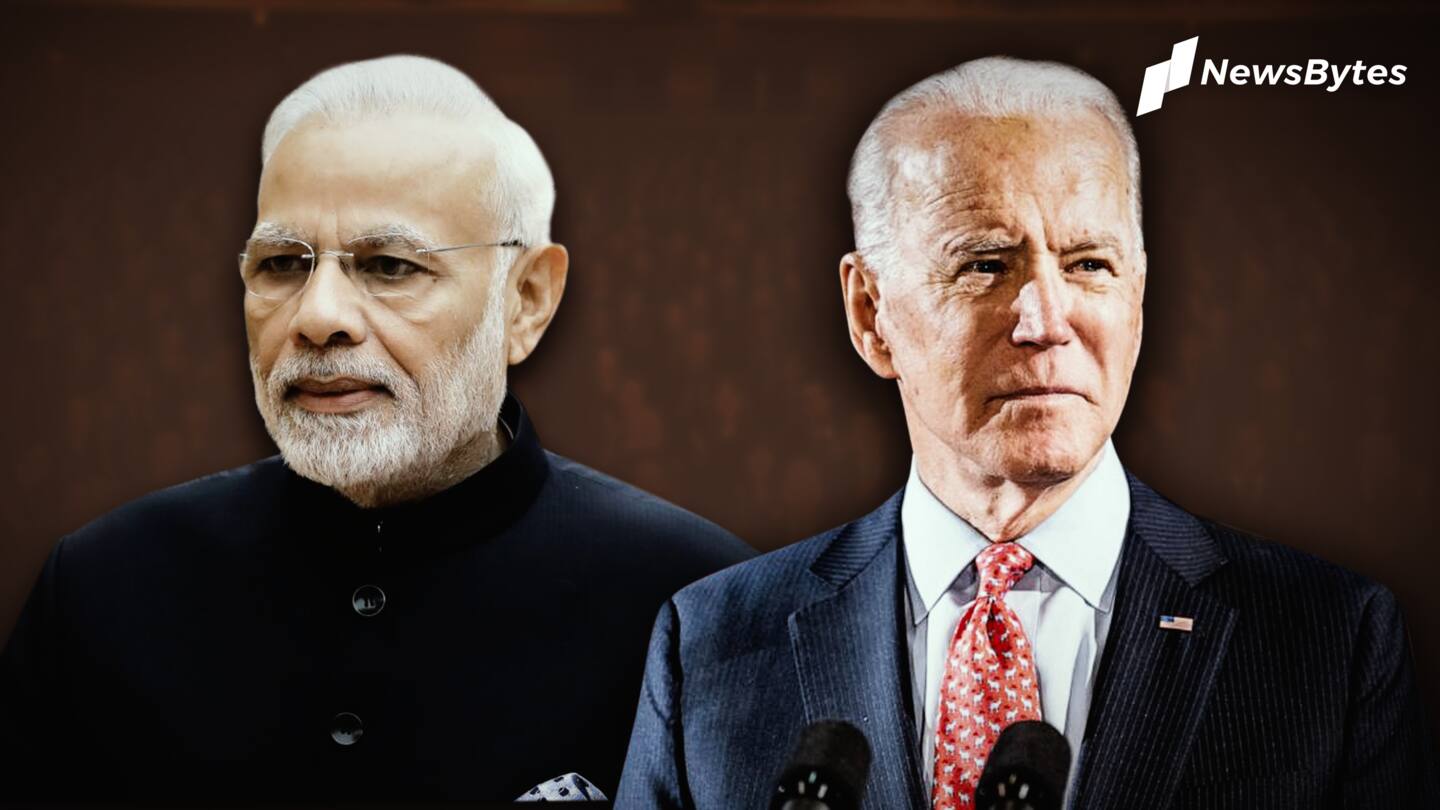 India's Prime Minister Narendra Modi will be meeting newly-elected United States President Joe Biden on March 12, albeit virtually, for the Quad Leaders' Summit, reports confirmed. The other two leaders who will participate in the summit are Japan's PM Yoshihide Suga and Australia's PM Scott Morrison. This is the first time the Quad leaders will meet since 2007 when the group was formed.
Quad is meeting for the first time at leader level
White House Press Secretary Jen Psaki said the Quad Summit indicates that the allies and partners in the Indo-Pacific region are important for Biden. "Formed in the aftermath of the 2004 tsunami and formalized in 2007, the Quad has met regularly at the foreign minister level. However, Friday will be the first time that the Quad is meeting at the leader level," she said.
Ned Price from State Department underlined Quad group's importance
At another press meet, State Department spokesperson Ned Price said the Quad group isn't about focusing on one challenge. "This is an entity forged and formed because we share common interests...maritime security is, of course, an important one, but our shared interests go well beyond that," he said, adding that Quad leaders are "uniquely positioned" to lead the world out of deep crises.
Morrison said he is looking forward to leaders' meet
Earlier, when asked about the summit, Morrison had said he is looking forward to the first meeting among the leaders. "I have already had bilateral discussions about this with Narendra Modi and Yoshihide Suga. And of course, we're looking forward to those discussions and follow-up face-to-face meetings as well. This will become a feature of Indo-Pacific engagement," he had said, reports India Today.
Summit will provide an opportunity to exchange views: MEA
On Tuesday, India's Ministry of External Affairs (MEA) said the leaders will discuss bilateral as well as global issues of shared global interests. Countering China in the Indo-Pacific region would also figure during talks. "The summit will provide an opportunity to exchange views on contemporary challenges such as resilient supply chains, emerging and critical technologies, maritime security, and climate change," the MEA's statement read.
Meanwhile, a senior US official told Reuters that financing agreements to embolden the manufacturing capacity of coronavirus vaccines in India could be announced on Friday. Indian companies and institutions that are manufacturing coronavirus vaccine doses, developed by the American giants like Johnson & Johnson, will remain in focus in these agreements. The initiative's aim is to defeat coronavirus mutations and speed up the vaccination process.