Outrage after black men sitting calmly at Philadelphia Starbucks arrested
Outrage after black men sitting calmly at Philadelphia Starbucks arrested
Apr 15, 2018, 05:44 pm
3 min read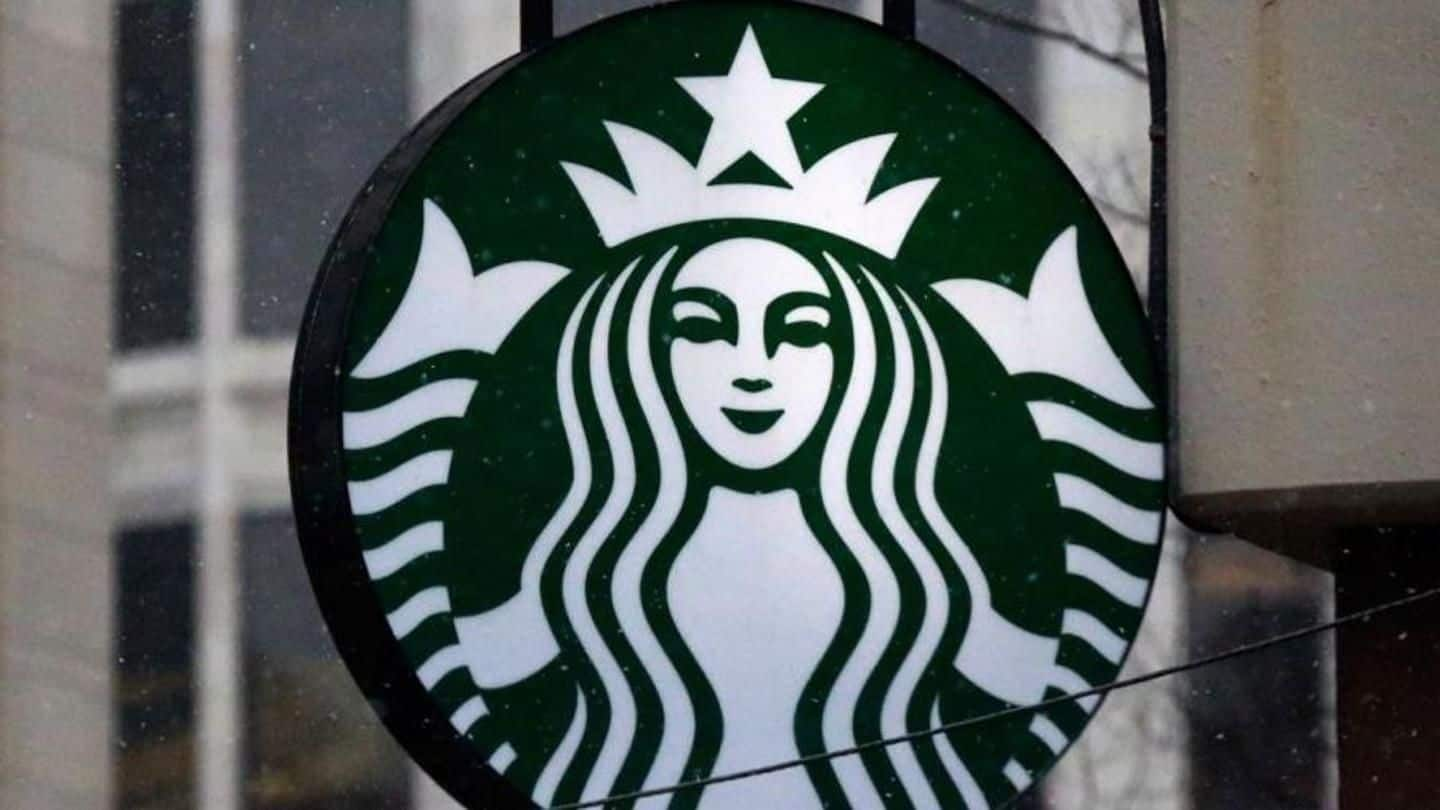 Starbucks has triggered outrage after a video of two black men being arrested from one of their Philadelphia stores for "trespassing" went viral. The men said they were simply waiting for a friend before ordering. Starbucks CEO Kevin Johnson has now issued an apology. It isn't "representative of our mission and values," he said. But an apology "is not enough," said Mayor Jim Kenney.
@Starbucks The police were called because these men hadn't ordered anything. They were waiting for a friend to show up, who did as they were taken out in handcuffs for doing nothing. All the other white ppl are wondering why it's never happened to us when we do the same thing. pic.twitter.com/0U4Pzs55Ci

— Melissa DePino (@missydepino) April 12, 2018
The incident happened Thursday afternoon, when police responded to a call from the store's employees alleging "trespassing." At least six cops are seen in the video, warning the two seated men to leave. A man identified as Andrew Yaffe tells officers they were waiting for him. "Does anybody else think this is ridiculous?" Yaffe asks, amid guests' uproar that they had done nothing wrong.
Both released after hours due to "lack of evidence"
Lauren Wimmer, the men's attorney, said they were waiting to meet Yaffe, who runs a real estate firm, to discuss investment opportunities, and they told so to the Starbucks staff. But a white female employee called the cops. They were then taken to a police station, fingerprinted and photographed, and were released nine hours later. Officials said there "wasn't sufficient evidence to charge (them)."
My men did absolutely nothing wrong: Police Commissioner
Philadelphia Police Commissioner Richard Ross defended the arrests, saying Starbucks employees called 911 and reported trespassing. They alleged the two men had wanted to use the washroom but policy allowed only paying customers to use them. The employees asked them to leave, Ross said, but they refused. When cops arrived, they "politely" asked them to leave thrice, but they refused again.
'The officers had a legal obligation after Starbucks' complaint'
"As an African-American male, I am very aware of implicit bias," Ross says, but said that "if a business calls and they say someone is here that I no longer wish to be in my business, (officers) have a legal obligation to carry out their duties."
Video very hard to watch: Starbucks CEO
CEO Johnson has assured a thorough probe into the incident, saying "the video is very hard to watch." "The basis for the call to the Philadelphia police department was wrong," he admitted. He added they would review their policies and "further train our partners to better know when police assistance is warranted." He now wishes to meet the two and offer "a face-to-face" apology.
A statement from the company
Philly mayor orders probe of Starbucks' policies
But Mayor Kenney said it won't "be enough." The incident "appears to exemplify what racial discrimination looks like in 2018," he said, adding he had asked officials to "examine the firm's policies and procedures, including the extent of, or need for, implicit bias training for its employees."