US Senator Grassley seeks to discontinue issuing visas to India
US Senator Grassley seeks to discontinue issuing visas to India
Jun 28, 2016, 04:46 pm
3 min read
A senior American Republican Senator from Iowa, Chuck Grassley, asked the Obama-led Administration to refrain from issuing immigrant and non-immigrant visas to India and 22 other nations. Grassley alleged that 23 countries, including China and India, have been non-cooperative with them in taking their illegal immigrants back from the US. The top five most recalcitrant nations are Cuba, China, Somalia, India, and Ghana.
Illegal Indian immigrants in the US
According to the US Customs and Border Protection, over 50,000 Indians encountered in the US were identified as 'Indian nationals without lawful immigration'. Year-wise official records of the number of illegal Indian entries: 2012- 7,521 immigrants, 2013- 12,854 immigrants, 2014- 10,040 immigrants, 2015- 9,402, 2016- 5749 immigrants (till Mar'16). Only 278 Indians from over 4,000 filings were granted asylum across all categories during 2013-16.
One-third of illegal Asian immigrants are Indians
The US Customs Department reported that 920 illegal Indian immigrants continued to languish in the US prisons, as of Feb'16. Mexico's Latin American Social Sciences Institute stated that one-third of all illegal Asian immigrants, who tried to enter the US via Mexico between 2007 and 2015, were Indians. About 2,450 Indians were apprehended by the Mexican authorities before they crossed the Mexico-US border.
Grassley's letter to Homeland Security Secretary
In a letter to the Secretary of Homeland Security Jeh Johnson, Senator Chuck Grassley stated, "Dangerous criminals, including murderers, are being released every day because their home countries will not cooperate in taking them back."
Thousands of criminals released into communities
Grassley stated the Obama Administration failed to take action and use its authority to hold accountable those uncooperative countries, which didn't accept their citizens, who were ordered to be removed from the US. He added that because such countries, thousands of criminals are being released into the US' communities. Such individuals often enter the country illegally, overstay their visa, or even have criminal histories.
Grassley reminds Johnson on Section 243(d)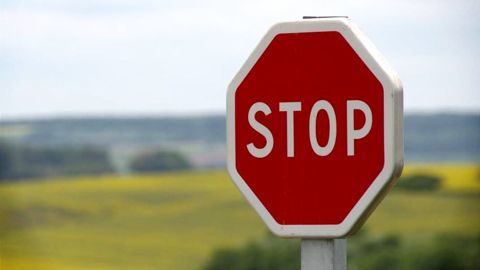 Grassley reminded Jeh Johnson that the issue was addressed by the Congress when it enacted Immigration and Nationality Act's Section 243(d). Grassley stated that under this section, upon receiving a notice from Homeland Security Secretary, the Secretary of State is required to discontinue issuing immigrant/non-immigrant visas to a nation. The country should have denied/unreasonably delayed the acceptance of its citizens, subjects, nationals or residents.
Earlier implemented in Guyana's case
Senator Grassley has also stated, "This tool (discontinuation of immigrant/non-immigrant visas) has been used only once, in the case of Guyana in 2001, where it had an immediate effect, resulting in obtaining cooperation from Guyana within two months."
Closely monitoring 62 other nations
Reportedly, 62 other nations are being monitored by the US Immigration and Customs Enforcement. The cooperation in these 62 countries is strained, but they aren't yet tagged 'recalcitrant'. Grassley, who is also the Senate Judiciary Committee Chairman, said that in 2015 alone, about 2,166 individuals (illegal immigrants/criminals) were released; in 2013 and 2014, over 6,100 were released because of the non-cooperation from the countries.