Russia announces ceasefire as fighting continues in Ukraine
Russia announces ceasefire as fighting continues in Ukraine
Written by
Siddhant Pandey
Mar 08, 2022, 10:52 am
2 min read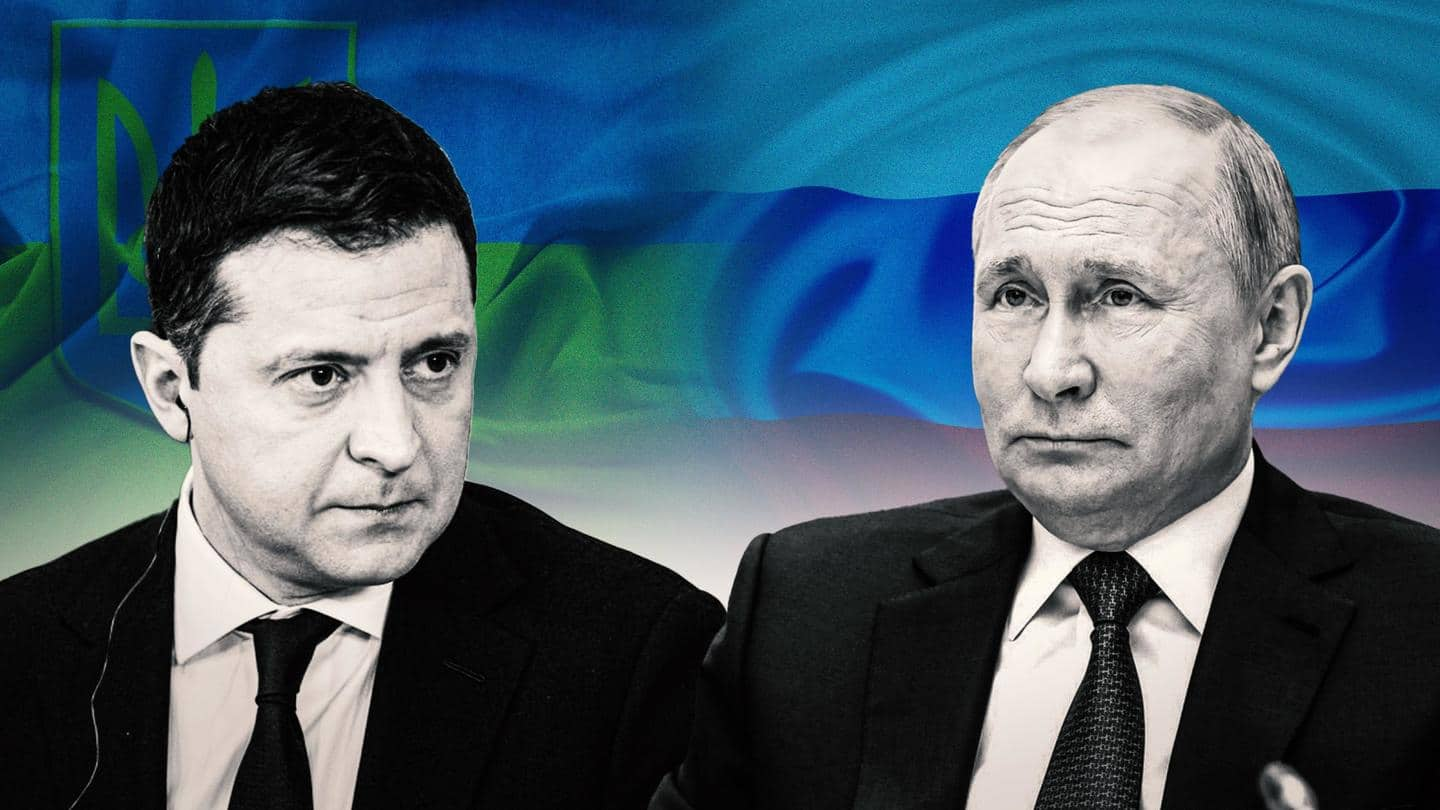 Russia on Tuesday declared a ceasefire in multiple Ukrainian cities to provide humanitarian corridors. Ukrainian officials said Russia has repeatedly violated the ceasefire, thereby preventing civilians from leaving. The development comes a day after Kyiv and Moscow held the third round of negotiations which proved inconclusive. The two countries are expected to hold the fourth round of peace talks soon.
Ceasefire in 5 cities starting 10 am
Russia had declared a ceasefire starting 10 am (Moscow time) in Kyiv, Chernihiv, Sumy, Kharkiv, and Mariupol. Russia had assured during Monday's talks that it will work on providing a humanitarian corridor. It remains to be seen whether fighting continues on Tuesday amid the ceasefire. Earlier on Monday, Russian forces had continued their assault and children were reported dead in Sumy amid aerial attacks.
Little agreement between Russia, Ukraine
On Monday, officials from Russia and Ukraine met at an unknown location to continue peace talks after two days of failed ceasefires. Reportedly, the talks ended with little agreement. On Thursday, Russian Foreign Minister Sergei Lavrov and his Ukrainian counterpart Dmytro Kuleba will meet in Antalya, Turkey. Other reports said the fourth round of talks will be held on Tuesday.
Crisis in Mariupol; 1.7M leave Ukraine
In Mariupol, food and water are in short supply. Tens of thousands of Ukrainians are also without power in the port city. Meanwhile, 1.7 million people have fled Ukraine since Russia launched its invasion on February 24. Amid evacuation efforts, Ukrainian President Volodymyr Zelensky said in a video address that he will remain in Kyiv "as long as it takes to win this war."
Russia's threat to Europe amid sanctions
Western countries continued to impose economic pressure on Russia. However, Russia has responded by threatening to halt natural gas imports to Europe. Russia and also been cornered socially and diplomatically with several companies pulling out from the country— IBM being the latest. Coca-Cola and McDonald's are notably facing the threat of a consumer boycott over their failure to withdraw from Russia.
$723M aid for Ukraine from World Bank
Meanwhile, the World Bank has approved an emergency fund of $723 million for Ukraine. This includes funding from the UK, Netherlands, Sweden, Japan, Denmark, Latvia, Lithuania, and Iceland. The World Bank is attempting to provide $3 billion more in the coming months.