Russian forces seize Ukrainian nuclear plant after attack, says Kyiv
Russian forces seize Ukrainian nuclear plant after attack, says Kyiv
Written by
Siddhant Pandey
Mar 04, 2022, 09:31 am
3 min read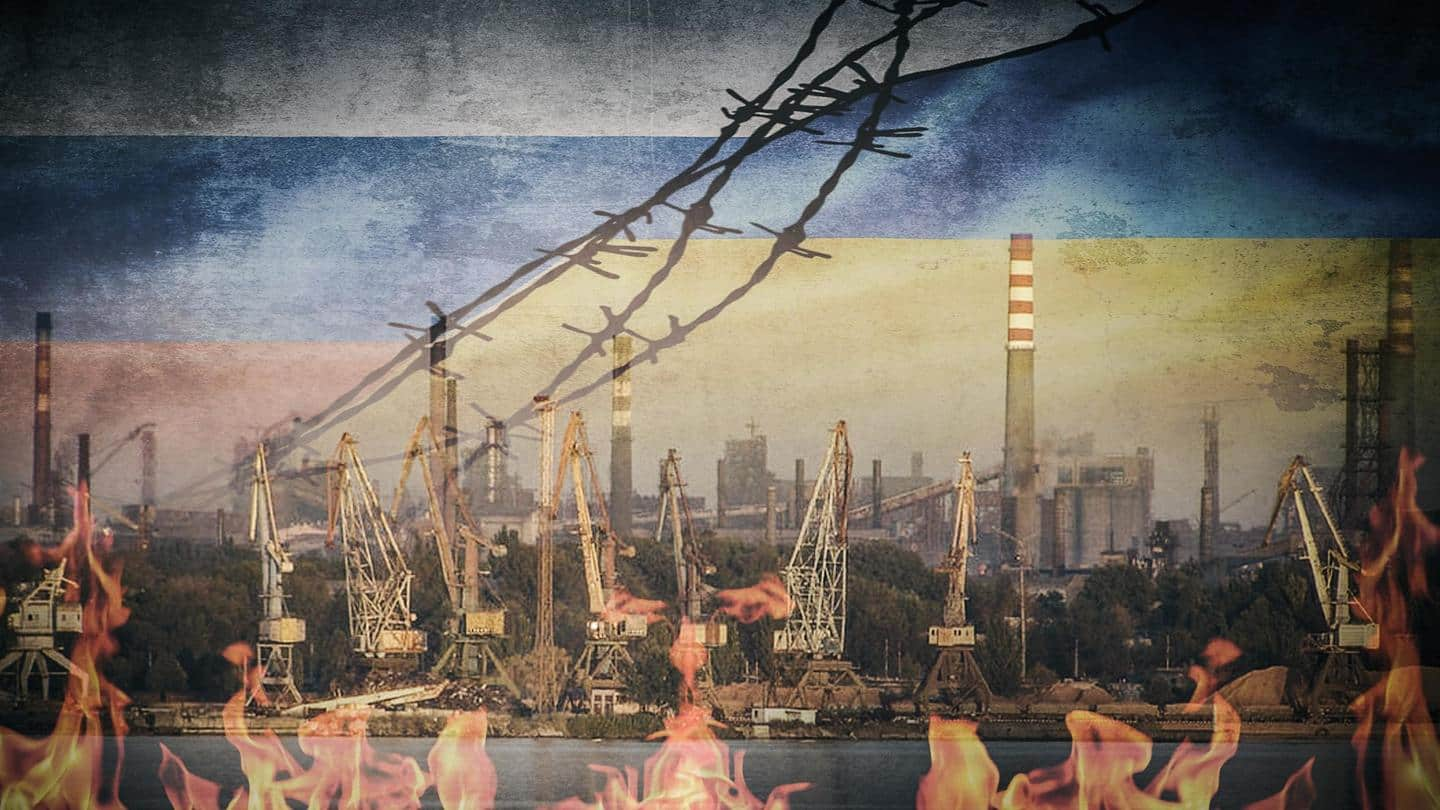 Russian forces have seized control of Ukraine's Zaporizhzhia nuclear plant, the largest in Europe, hours after it had caught fire amid shelling, Ukrainian officials said. "Operational personnel are monitoring the condition of power unit," the regional state administration said on Friday. Ukraine said Russia had earlier attacked the nuclear plant, setting an adjacent training facility on fire. The fire has since been extinguished.
Fire extinguished after initial struggle
Ukrainian authorities said the fire broke out at a training site outside the main plant. Firefighters had earlier been unable to tend to the fire as Russia continued its assault. A video showed black smoke above Zaporizhzhia city. The Zaporizhzhia nuclear plant notably contributes 25% of Ukraine's power. There has been no change in the plant's radiation levels, authorities said.
Ukrainian President accuses Russia of 'nuclear terror'
Ukrainian President Volodymyr Zelenskyy had said in an emergency address after the fire, "If there is an explosion, it is the end of Europe." Zelenskyy accused Russia of "nuclear terror" and said that Moscow wanted to "repeat" the 1986 Chernobyl disaster. "No country other than Russia has ever fired on nuclear power units," said the president.
'Reactor protected by robust containment structures'
US Energy Secretary Jennifer Granholm said the reactors are "being protected by robust containment structures" and were being shut down. The UN's atomic watchdog, the International Atomic Energy Agency, had also said that the plant personnel was taking "mitigatory actions."
Biden urged Russia to allow firefighters
US President Joe Biden spoke to Ukraine's Zelenskyy and was briefed about the situation at the Zaporizhzhia nuclear site, the White House said. Biden called upon Russia to "allow firefighters and emergency responders to access the site." He urged Russia to cease military activities in the area. He had also received updates from officials at the US Energy Department.
Nuclear plants are "not meant to be exposed to missiles and high explosives," Henry Sokolski—executive director of the Nonproliferation Policy Education Center—told Al Jazeera. "The power plant itself, if it was hit, would not generate the radioactivity or in all likelihood that Chernobyl did," he said. However, if the fuel pond was hit, it could easily have a "multiple of the effect of Chernobyl."
What does Russia want with nuclear plants?
Incidentally, Russia has taken strong objection to Ukraine having nuclear weapons. In fact, Moscow had launched its invasion of Ukraine last week saying it aimed to "demilitarize" and "denazify" the country. Russian forces had also captured the decommissioned Chernobyl plant last week. The plant had seen a spike in radioactivity afterward due to disturbance of the topsoil in the area, authorities had said.