Now, Saudi women can travel without male guardian's "permission"
Now, Saudi women can travel without male guardian's "permission"
Aug 02, 2019, 12:18 pm
3 min read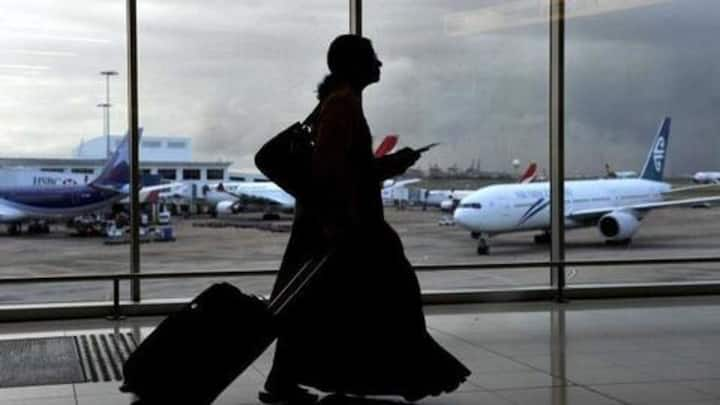 A draconian rule in Saudi Arabia has come to an end, sending waves of joy across women in the Islamic nation. As per an order signed by King Salman bin Abdulaziz, Saudi women can now travel without the permission of their male guardians. The decree, issued earlier this week, restricts the need for "permission" for only minors. Here are more details.
Saudi women needed permission from male guardians for almost everything
In the Kingdom, men are given way too much authority over women. Until last year, Saudi women weren't even permitted to drive. Everything from the way they dress to how they conduct themselves in public followed a diktat. Essentially, the Kingdom treated adult women as legal minors, who would need permission from male relatives (husband, father, son, or someone else) to travel.
Saudi's strict rules forced women to flee the country
The strict rules for women garnered the Kingdom censure from rights groups, who accused Riyadh of treating them as second-class citizens. In fact, recently, the number of women who fled the country, in the hope of more freedom, also swelled. According to United Nations High Commissioner for Refugees (UNHCR), in 2017 more than 800 people, including political activists, sought asylum.
This year, Saudi teen seeking asylum was "held" in Thailand
Further, the case of Saudi teen Rahaf Mohammed al-Qunun, who fled the country and was later given refuge in Canada, shed limelight on the sorry state of women in the Kingdom. Despite having a visa to Australia, Rahaf was detained by Thai immigration officials. Determined to not return home, she barricaded herself at a hotel room, tweeted about her condition, and got global attention.
Rahaf said she wanted to be "free from oppression"
Slamming the Kingdom after she was granted refuge, Rahaf had said, "The Saudi administration outlines a woman's life; what job she can hold, what work she can do. Women can't even travel on their own. I wanted to be free from oppression and depression."
Riyadh said every Saudi citizen can obtain a passport
Fortunately, Riyadh seems ready to change its decades-old norms. In its latest decree, the Kingdom stressed that every Saudi citizen has the right to obtain a passport, "including women above 21 years of age" Confirming the development, Reema Bandar Al-Saud, Saudi Arabia's first female ambassador to the United States, said the amendments are designed to "elevate status" of Saudi women.
These new regulations are history in making: Reema
"These new regulations are history in the making. They call for the equal engagement of women and men in our society. It is a holistic approach to gender equality that will unquestionably create real change for Saudi women," Reema added.