Senate declares Donald Trump's second impeachment constitutional
Senate declares Donald Trump's second impeachment constitutional
Feb 11, 2021, 12:24 am
3 min read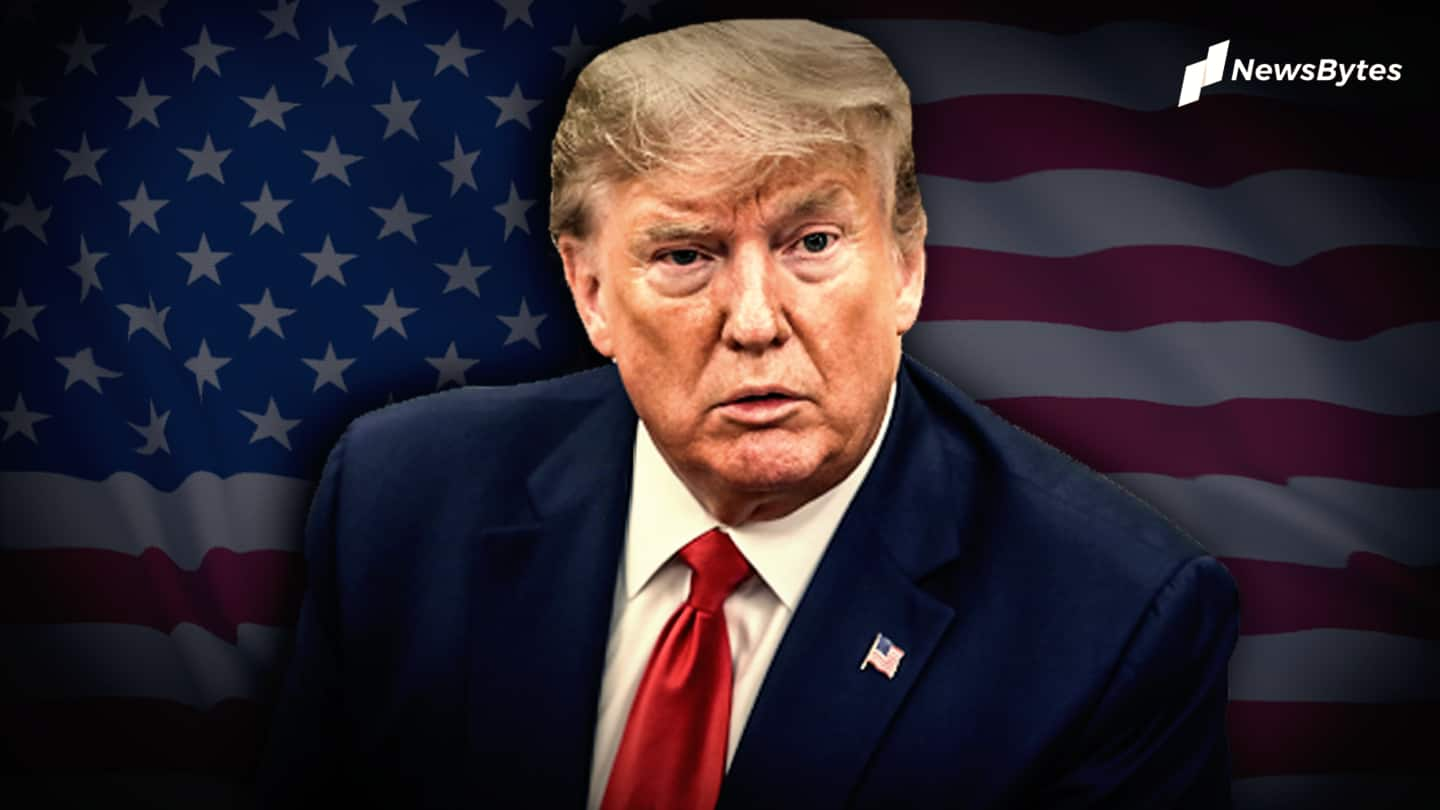 The second impeachment trial of former United States President Donald Trump is constitutional, the Senate said on Tuesday, allowing the proceedings to begin. This is the first time that an impeachment trial has been initiated after a President exited office. Though Trump's defense team said that he cannot face trial, a 56-44 majority permitted the same. A handful of Republicans also backed the trial.
Video montage of Trump's speech and Capitol riots was shown
Democrats pursuing the case began the trial with a video montage of Trump's January 6 speech and the riots at the US Capitol later. The attack on the seat of the US democracy, just days before President Joe Biden was to be inaugurated, claimed five lives. Trump was accused of egging on the crowd. His unfounded claims about elections also played a role.
'That's a high crime and misdemeanor'
Referring to the footage, Representative Jamie Raskin of Maryland said if this is not an offense worthy of impeachment, then nothing else is. "That's a high crime and misdemeanor," he added. Raskin, who is the lead prosecution lawyer, also talked about the day's incidents. All around him, his terrified colleagues were calling their husbands, wives, and loved ones to bid adieu, he claimed.
Raskin's daughter thought 'she was going to die'
Raskin recounted that his daughter Tabitha and son-in-law sought refuge under a desk in the office of another lawmaker. "They thought they were going to die," he said. The politician apologized to his daughter for making her experience traumatic, just a day after her brother's last rites were conducted. He had died by suicide. As he recalled the horror, Raskin choked up.
He spoke about the aftermath of riots
"People died that day. Officers ended up with head damage and brain damage. People's eyes were gouged. An officer had a heart attack. An officer lost three fingers that day. Two officers have taken their own lives," he went on.
Trump's lawyers said he isn't guilty of 'incitement of insurrection'
Separately, Trump's lawyers gave detailed arguments against the constitutionality of proceedings. They also claimed he wasn't guilty of "incitement of insurrection" and his fiery words were merely a figure of speech against the elections that he felt were rigged. In his meandering argument, lawyer Bruce Castor showered the Senate with praises before saying that they shouldn't hold the trial.
Democrats want to stop Trump from running again: David Schoen
After Castor, lawyer David Schoen spoke for Trump, charging at Democrats for making impeachment a "political blood sport" to stop the ex-President from running again. "This is an affront to the Constitution no matter who they target today," he told Senators. The dominant emotion in the trial was that while prosecutors made a good case, Trump's defense team failed to do so.
Trump was almost screaming after lawyers didn't perform well
Trump is learned to have expressed anger at his lawyers later. As per plans, Schoen was supposed to speak first, but the exact opposite happened. Two people privy to the development told CNN that Trump was "almost screaming" after the defense team didn't do a good job. His displeasure with lawyers, notwithstanding, Trump is likely to get acquitted this time as well.