This Texas town celebrates Shahid Afridi Day, every year
Last updated on
Feb 08, 2018, 04:33 pm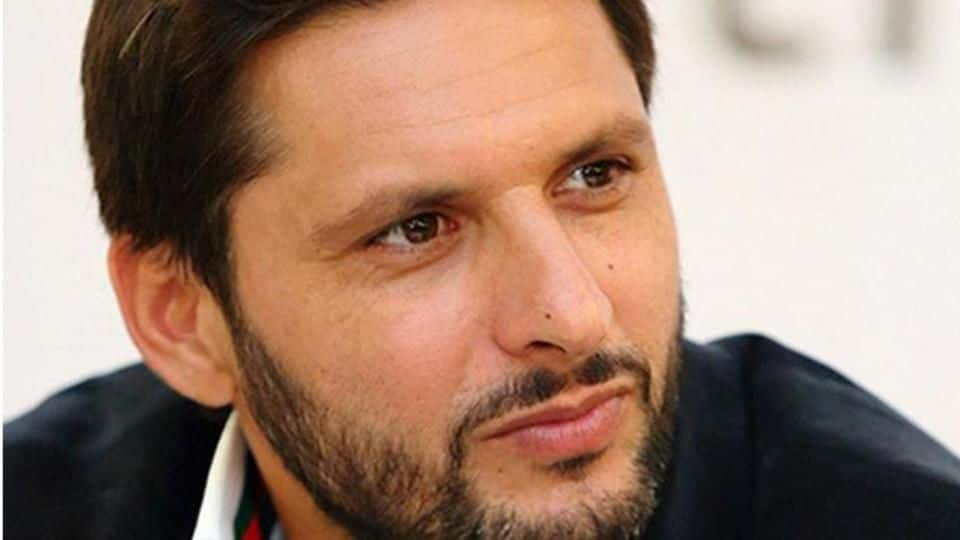 The infectious popularity of Pakistani cricketer Shahid 'Boom Boom' Afridi has reached a Texas town, which celebrates February 5 as Shahid Afridi Day. When the all-rounder star visited Port Arthur on February 5 four years ago, the local administration decided to name the day after him to honor his contributions to cricket. Afridi took to social media to express his gratitude. Here's more.
Afridi shares happiness on social media
Proud to represent Pakistan at home and abroad: Afridi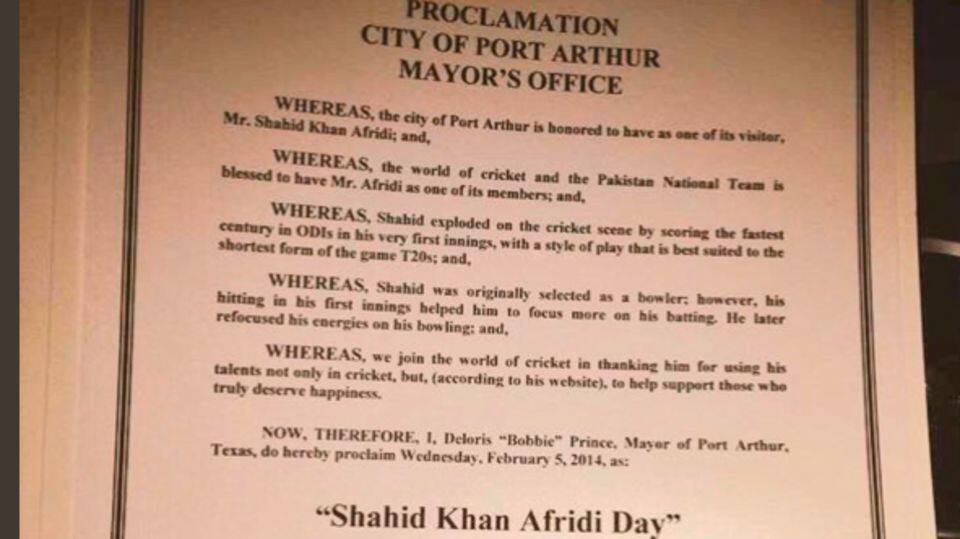 On his Twitter and Instagram, Afridi posted images of the official proclamation of 'Afridi Day' as accorded by the office of Port Arthur's mayor, and of him receiving it. Along with them, he wrote: "Honoured to have #ShahidAfridiDay named after me by the City of Port Arthur Mayor's Office, for my cricketing achievements. Proud to be representing Pakistan at home and abroad, Alhamdulillah."
Of runs, wickets and an enduring legacy
A quintessential all-rounder, Afridi is celebrated for both his dependable bowling and aggressive batting style. He scored a century in 37 balls in his second ODI against Sri Lanka in 1996. Moreover, he and Sanath Jayasuriya are the only cricketers to have 4,000+ runs and 300+ wickets to their credit. After a stellar 21-year career, he finally retired from international cricket in 2016.
Beyond cricket: Afridi's post-retirement endeavors
Afridi has taken to philanthropy after retirement. His Shahid Afridi Foundation, launched in March 2014, works towards "refining" the state of healthcare and education in Pakistan and making safe, clean drinking water accessible to all. Afridi also owns an apparel brand called Hope Not Out.