Five years after losing husband, Facebook's Sheryl Sandberg announces engagement
Five years after losing husband, Facebook's Sheryl Sandberg announces engagement
Feb 04, 2020, 11:01 am
3 min read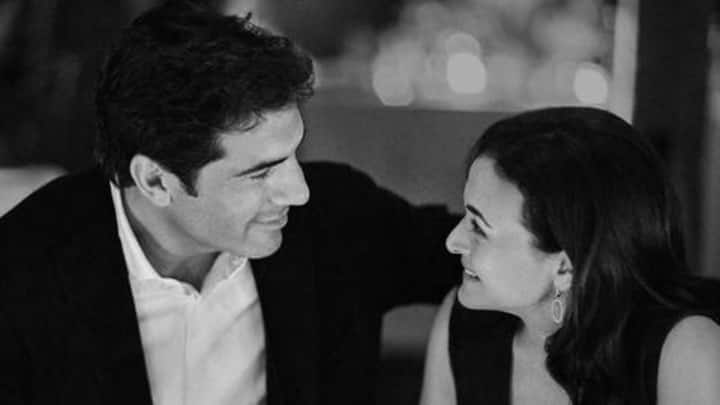 Facebook's number two in command, Sheryl Sandberg announced her engagement to Tom Bernthal on Monday, less than five years after she lost her husband. In the picture she posted on social media, Bernthal, who is the CEO of consulting firm Kelton Global, looked lovingly into the Facebook COO's eyes. "You are my everything," Sandberg wrote, inviting congratulatory wish from CEO Mark Zuckerberg too.
Sandberg lost her husband to an accident in 2015
50-year-old Sandberg, credited for being the stabilizing force of Facebook, was previously married to David Goldberg. He died in a freak accident while holidaying in Mexico. The CEO of online polling firm SurveyMonkey, who suffered from heart-related ailments, fell on a treadmill, striking his head. Once Sandberg said that after his death she could barely "get through the day", but later spoke about acceptance.
In book 'Option B', Sandberg opened about her grief
In 2017, she penned a book titled Option B where she opened up about her grief and encouraged women to not feel guilty about moving on after losing a partner. "Men date sooner, men date more, and women get judged more," she told The Guardian in 2017. "If I could I would only date Dave. I made that choice," she added.
David's brother introduced Sandberg and Bernthal
After breaking up with her three-year-long boyfriend Bobby Kotick, Sandberg met Bernthal. David's brother Rob Goldberg set up the couple and they got engaged this weekend after a hike, People reported. Rob knew Bernthal wanted to build his life again after his divorce, and he immediately clicked with Sandberg. In July last year, Sandberg and Bernthal made their first public appearance together.
Loss doesn't mean you can't find joy again: Rob
"Both of them have gone through loss, and just because you have gone through loss doesn't mean you aren't entitled to happiness and joy again. They both came out of hard times of their lives still happy and motivated to make lives better," Rob said.
Sandberg's ring has five diamonds, representing five children
Bernthal asked the question with a ring having five diamonds, representing their five children. While he has three kids, Sandberg has a son and daughter. "They took a hike together on their very first date, so they recreated the moment and got engaged at the end of a long hike this past weekend," a source told the magazine.
I could not love you more: Sandberg to Bernthal
Sandberg's former mother-in-law is ready to dance at her wedding
Sandberg found immense love and support from her family following her husband's death. "As Sheryl wrote in Option B, my mother, who just buried her son a couple of months before, came to Sheryl and said, 'You're going to get remarried, and I'm going to dance at your wedding," Rob said. He added all three families have become quite close to one another.