Sichuan Airlines' cockpit window breaks, makes emergency landing; co-pilot injured
Sichuan Airlines' cockpit window breaks, makes emergency landing; co-pilot injured
May 14, 2018, 05:39 pm
2 min read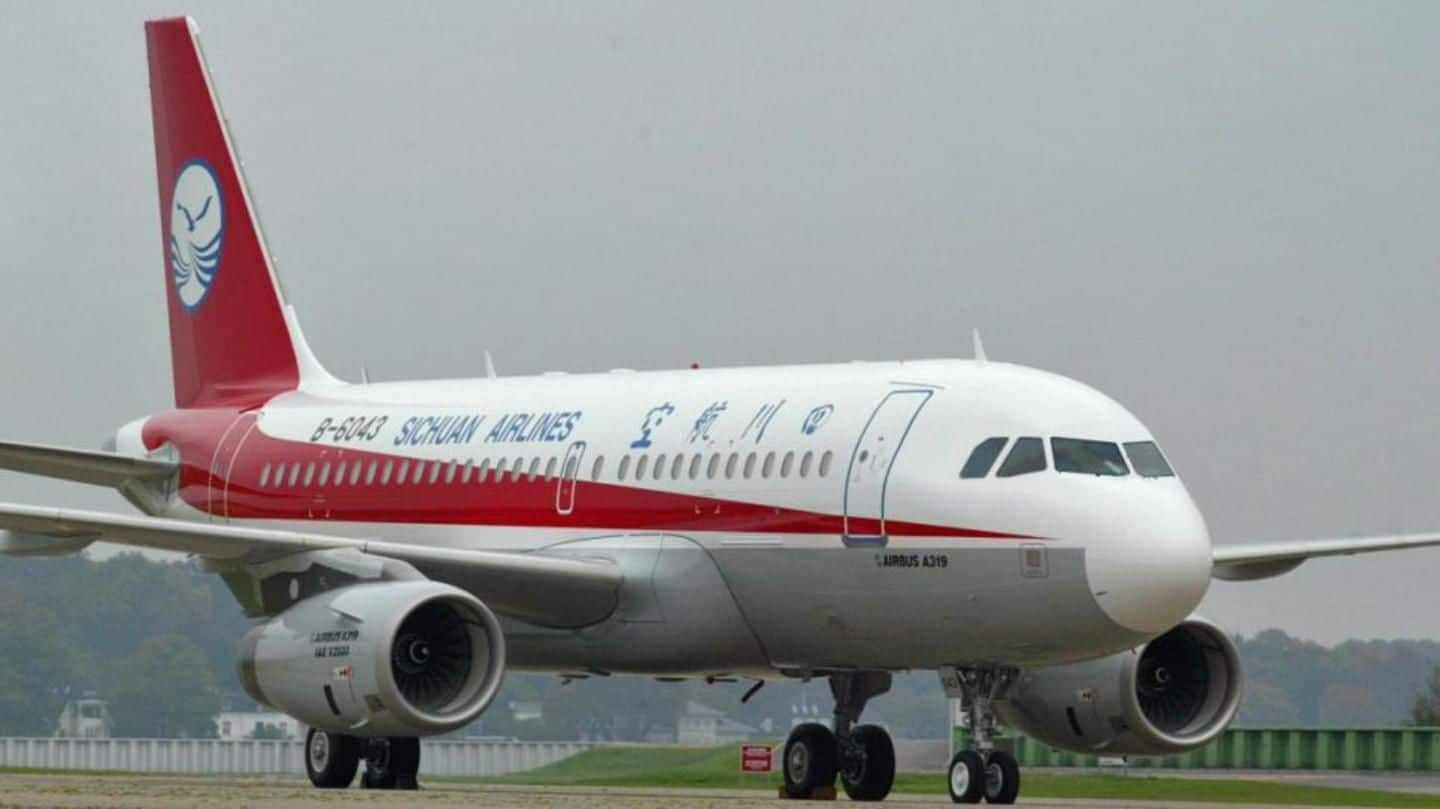 A Chinese Flight 3U8633 with 128 people onboard was forced to divert to Chengdu, capital of Sichuan Province for an emergency landing after a cockpit window broke, injuring a co-pilot on the face and a crew member. Operated by Sichuan Airlines, the flight was en route from southwest China's Chongqing Municipality to Lhasa, capital of Tibet Autonomous Region. All passengers are safe. Here's more.
Theories behind the emergency landing of airplane
According to the Civil Aviation Administration of China (CAAC), part of the cockpit window broke as the Airbus A319 flew over Chengdu. However, other media reports said part of the cockpit window fell out mid-flight.
Video footage showed baggage falling from overhead lockers during emergency-landing
The crew enacted emergency code 7700 and landed in Chengdu. Sichuan Airlines said that an investigation is underway. The plane landed in Chengdu at 7:46 am today. The airline arranged another flight to take the passengers to Lhasa. Video footage shot by passengers showed baggage falling from overhead lockers during the emergency landing and oxygen masks dropping for use.
Passengers vomited and felt dizziness
An unnamed woman passenger told Beijing Youth Daily the accident happened about one hour after the plane took off. "Some passengers cried out and others vomited and felt dizziness," she said, adding, "We don't know what happened to pilot. We owe him for saving everybody."
New Delhi-bound Air India flight experienced turbulence last month
Last month, an Air India flight from Amritsar to New Delhi with over 240 passengers experienced turbulence leaving at least three people with minor injuries and causing a window panel inside the aircraft to break away. In a separate incident in the US same month, a woman was killed after a jet engine of Southwest airlines exploded during a flight.