PM Modi launches three Indian digital payments apps in Singapore
Published on
May 31, 2018, 06:23 pm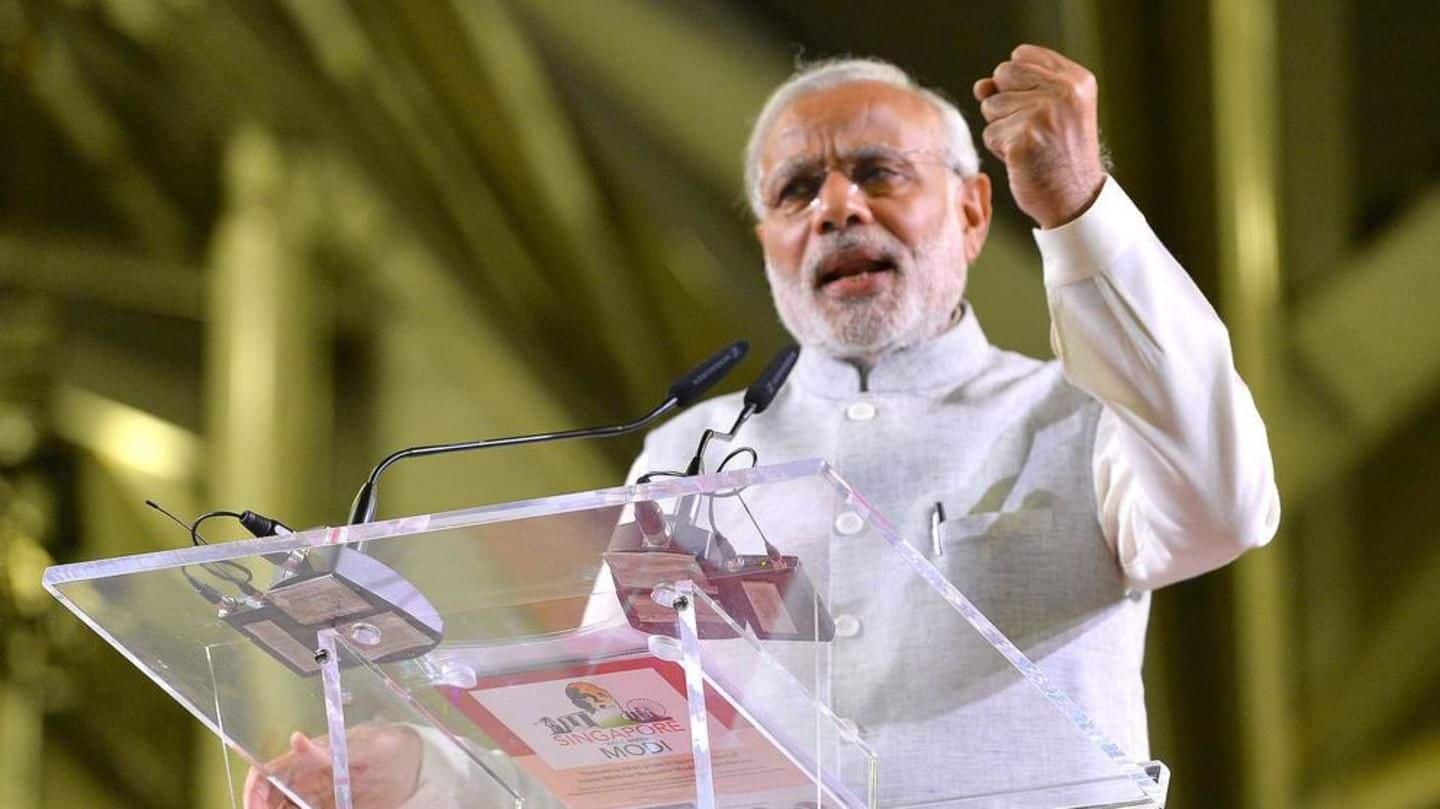 Prime Minister Narendra Modi today launched three Indian mobile payments apps, BHIM, RuPay, and SBI, in Singapore at "Business, Innovation and Community Event" aimed at internationalization of the country's digital payments platform. RuPay digital payments system was linked up with Singapore's 33-year-old Network for Electronic Transfers (NETS), which will allow users to make payments at all NETS acceptance points across Singapore.
NETS holders will be able to make online purchase
Holders of Singapore NETS will be able to make online purchase on any National Payment Corporation of India (NPCI) e-commerce merchant website in India, using 2.8 million RuPay point of sale terminals in India. Industry observers said it would create multi-billion dollar transactions as some 5 million Indians travel to and transit through Singapore, internationalizing the RuPay beginning with the first cross-border usage.
Singapore branch of SBI also launches new app-based remittance mode
Also, Singapore branch of the SBI became the first to launch a new app-based rupee remittance mode in collaboration with NPCI. "In order to expand our remittance offering, we are launching rupee remittance to India through United Payment Interface (UPI)," SBI country head in Singapore, Soma Sankara Prasad, said, adding this is a major step towards the internationalization of India's digital payments platform.
New remittance mode will be available to savings account holders
SBI's new remittance mode will be most convenient for Indian blue-collar workers in Singapore to use the app for sending money home from their dormitories at work sites, Prasad said. Remittance of up to Rs. 1,00,000 will be made quick, easy, and convenient with the help of Virtual Payment Address (VPA). This service will be available to all savings account holders of SBI Singapore.