This 6-year-old YouTuber just bought a Rs. 55cr property
This 6-year-old YouTuber just bought a Rs. 55cr property
Written by
Siddhant Pandey
Jul 27, 2019, 07:53 pm
2 min read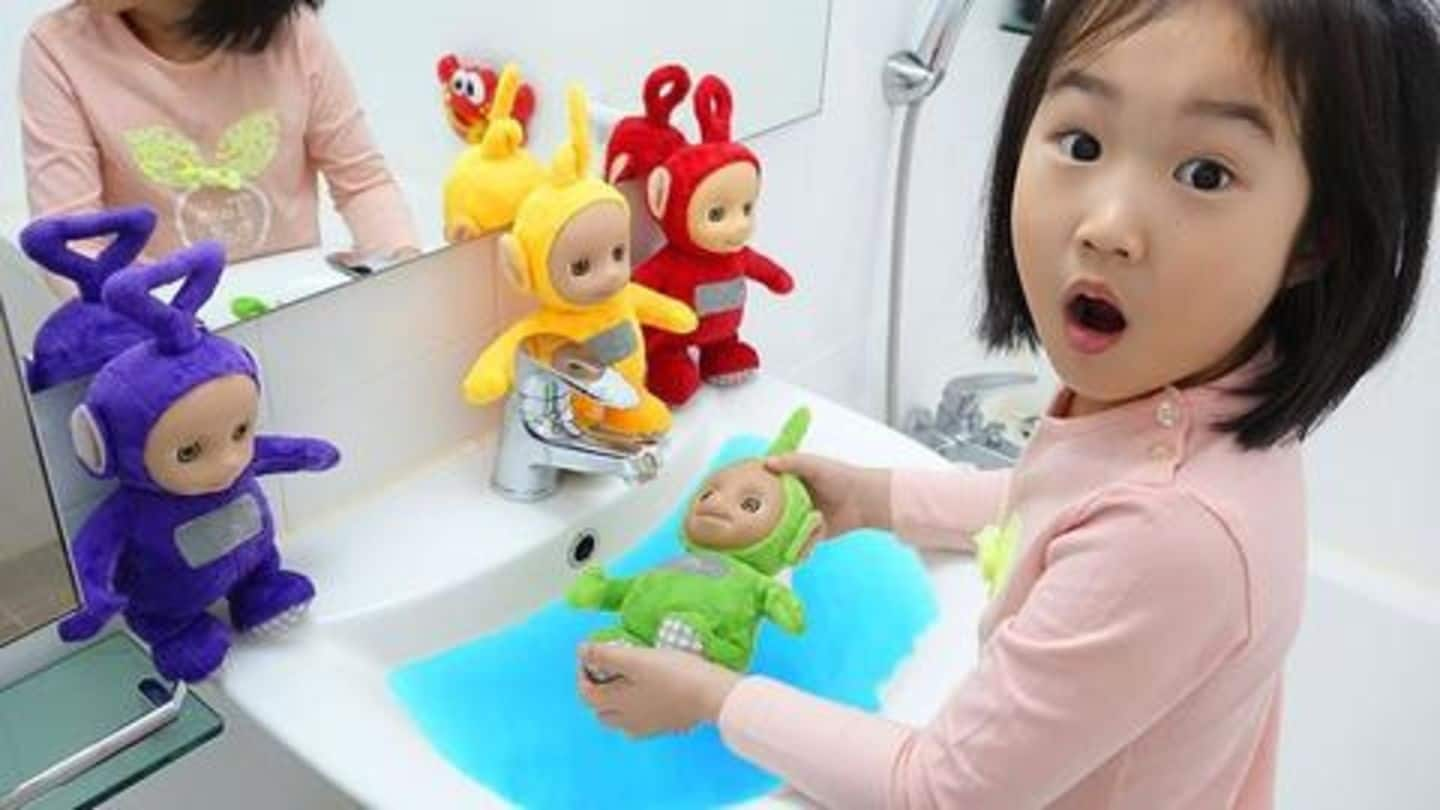 While most of us would never be able to earn Rs. 55 crore in our lifetime (assuming we even live full lives), a six-year-old has just bought a posh building worth $8 million (Rs. 55 crore)! The six-year-old is actually a South Korean YouTube star, known as Boram, and has just purchased a posh five-story pad in Seoul, worth 9.5 billion Korean won.
Property located in Cheongdam-dong, Gangnam
According to a public real estate registration document, Boram bought the five-story property, located in Cheongdam-dong, Gangnam, through the Boram Family company earlier this year on April 3. The building was built in 1975 on 258.3 square meters of land, according to Korea Times. The publication added that no reason behind the purchase has been specified as of now.
How much does Boram earn? A lot!
Obviously, this begs the question: How rich is she? Apparently, Boram earns 3.7 billion Korean won (Rs. 21.51 lakh) each month! Boram owes her staggering earnings to her two YouTube channels: Boram Tube ToyReview, where she reviews toys, and Boram Tube Vlog, which focuses on her life. Boram Tube ToyReview has 13.6 million subscribers on YouTube while Boram Tube Vlog has 17.5 million subscribers.
Many filed complaints against Boram's channel over its 'negative impact'
However, her popularity also has a downside as many raised concerns of child abuse. In 2017, an NGO called Save the Children received several complaints from people who worried the YouTube channels negatively impact the emotional and ethical development of young viewers. Instances where Boram was seen stealing money from her father's wallet and seemingly drove cars were cited in these complaints.
Seoul Family Court directed Boram's parents to complete counseling course
The NGO's advocacy department manager Koh Woohhyun told CNN that they reported the videos to the police. Thereafter, a Seoul Family Court directed Boram's parents to complete a counseling course on preventing child abuse. The controversial videos have since been removed.
Did you know 2018's highest-earning YouTuber is a 7-year-old?
Interestingly, Boram isn't even the richest child YouTuber out there. According to Forbes, Ryan ToysReview, which also reviews toys, earned a whopping $22 million (Rs. 151cr) in 2018. The channel has 20 million subscribers. In fact, Ryan ToysReview's earnings were the highest in 2018, surpassing even the Swedish gamer Felix Kjellberg (2018 earnings: $15.5 million or Rs. 106cr), who runs YouTube's most-subscribed channel PewDiePie.