Global refugee crisis burden being shared unequally
Last updated on
Oct 06, 2016, 07:00 am
International human rights group Amnesty International stated in a report the burden of global refugee crisis is being shared unfairly as only ten nations are hosting most of the refugees. The unfair and unequal sharing has been exacerbating the refugee crisis as the majority of the current hosts are poor. The group urged wealthy countries to step up their response in the matter.
About the Amnesty International
Amnesty International is a non-profit organization comprising 7 million people fighting for protection and promotion of human rights in the world. The London-headquartered organization was founded by Peter Benenson in 1961. Amnesty won the 1977 Noble Peace Prize for contributing and protecting the ground for freedom, justice, and peace in the world. In 1984, it received the Four Freedoms Award for Freedom of Speech.
Refugees being pushed to embark on dangerous journeys
Amnesty International has stated the poor refugee host countries are unable to provide adequately for the refugees who are being pushed to embark on dangerous journeys to Europe and Australia.
Persecution and war increased the number of refugees
According to the United Nations High Commissioner for Refugees (UNHCR), persecution and war in countries like Afghanistan, Burundi, South Sudan, and Syria pushed the total number of refugees to 21.3 million in 2016. About 58% of the refugees recognized by UNHCR found shelter in one of the only ten neighboring nations. UNHCR spokesman William Spindler stated the responsibility to protect refugees is unequally distributed.
Ten refugee hosts
According to the published report, the ten countries that are hosting the refugees are Chad, the Democratic Republic of Congo, Ethiopia, Iran, Jordan, Kenya, Lebanon, Pakistan, Turkey and Uganda.
Developed countries asked to shoulder the burden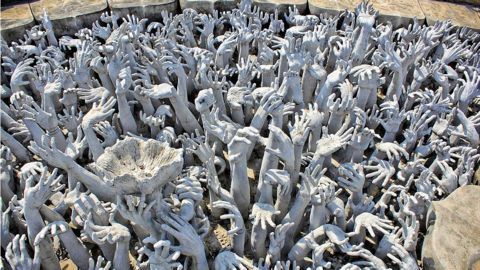 Describing the current crisis scenario, Amnesty International's Director for Global Issues Audrey Gaughran said people are unable to get sufficient food and children are not being educated. Amnesty said the number of refugees is not the problem, but the wealthiest countries doing the least is the issue. It called on developed countries to take more responsibility as per their ability to "shoulder the burden."
Amnesty International Secretary General's statement
Salil Shetty stated, "If every one of the wealthiest countries in the world were to take in refugees in proportion to their size, wealth and unemployment rate, finding a home for more of the world's refugees would be an eminently solvable challenge."
How to solve the global refugee crisis?
Amnesty International said the global system for protecting refugees is "broken". The group said the world needs to open safe routes for refugees, resettle them if necessary, allow those fleeing war/persecution to cross borders, curbing racism and trafficking, recognizing that asylum is a human right. Currently, the number of internally displaced and refugees is over 65 million; over half of them are children.