Man, who survived Sri Lanka bombing, witnessed Mumbai attacks too
Man, who survived Sri Lanka bombing, witnessed Mumbai attacks too
Apr 29, 2019, 11:20 am
3 min read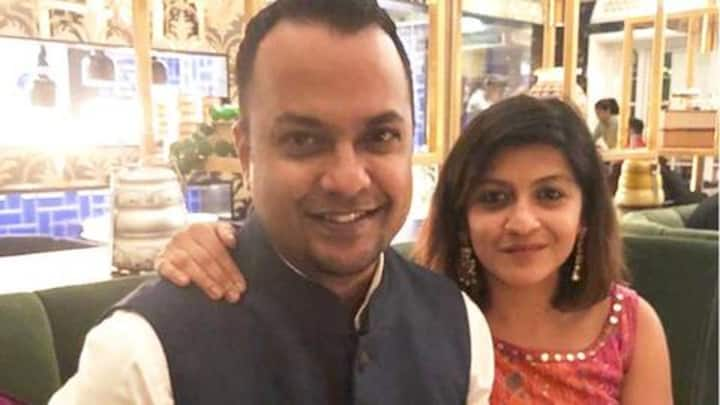 Dubai-based Abhinav Chari has stepped out of UAE only twice, and both the times he cheated death. Chari was present in Mumbai, India, when it was attacked by Lashkar-e-Taiba terrorists on November 26, 2008, and he was also in Colombo, Sri Lanka, during Easter Sunday bombings. Recalling his experiences, Chari wondered how is there so much hatred in the world. Here's his unique story.
Context: Sri Lanka was jolted by serial blasts this month
On Easter Sunday, April 21, Sri Lanka was hit by the worst terror attack in decades. Six bombs went off, almost simultaneously, in three churches and three luxury hotels. Hours later, two other bombs burst. In the carnage, over 250 people died. The well-coordinated attacks were executed by National Thowheed Jamath, a local radical group, affiliated to ISIS. Subsequently, the mastermind died in attacks.
Chari went to Sri Lanka for a business trip
Chari was in the island country with his wife Navroop for a business trip. The couple, who was raised in Dubai, stayed in Grand Cinnamon Hotel, one of the establishments which were attacked. He said in the middle of Easter service, the priest asked people to leave quietly as there had been an attack. By that time, Chari had no idea about the situation's gravity.
On seeing people in lawn, Chari thought it was security
"We started noticing a commotion on the roads and decided it was better to go back to the hotel. When we reached there we saw everyone out on the lawn. We thought it was just some sort of security protocol. But soon we got to know this was much more," Chari told Gulf News.
Chari's wife said he remained calm during ordeal
While Chari remained calm, his wife Navdeep said the incident got to her. "I saw the bodies being taken out. I saw the blood. It was too much and I could not believe it was real," she added. Navdeep said Chari focused on getting into the hotel room and securing their passports. He then surfed through flights bound for UAE.
We survived, others weren't as lucky: Navdeep
"Our family and friends who knew we were in Sri Lanka started calling us to check if we were safe. I realized how lucky we had been to escape the blast. But, at the same time, I felt sad for those who had become victims," Navdeep added.
Chari said Mumbai attacks increased hate for Muslim community
Chari also revealed he was in Mumbai during the attacks. "I was in Bombay in 2008 studying for medicine. It was a horrible 5-6 day ordeal," he said. He added that something changed after the 26/11 attacks. "It resulted in an increased sense of hate against the Muslim community in Mumbai. Even in our friends' circles, I noticed Muslims were being excluded," he said.
Chari said respecting people's beliefs is very important
About Sri Lanka attacks, Chari said a place of worship is supposed to be safe. "How do you go back to work or to the restaurants you normally go to, not feeling safe," he asked. Calling both attacks cases of religious extremism, Chari said people need to respect those whose beliefs are different. "I am different, you are different," he stressed.
We all need to individually pursue peace, wrote Chari