#SriLankaAttacks: Suicide bomber queued for breakfast, then set off blast
#SriLankaAttacks: Suicide bomber queued for breakfast, then set off blast
Apr 22, 2019, 12:41 pm
3 min read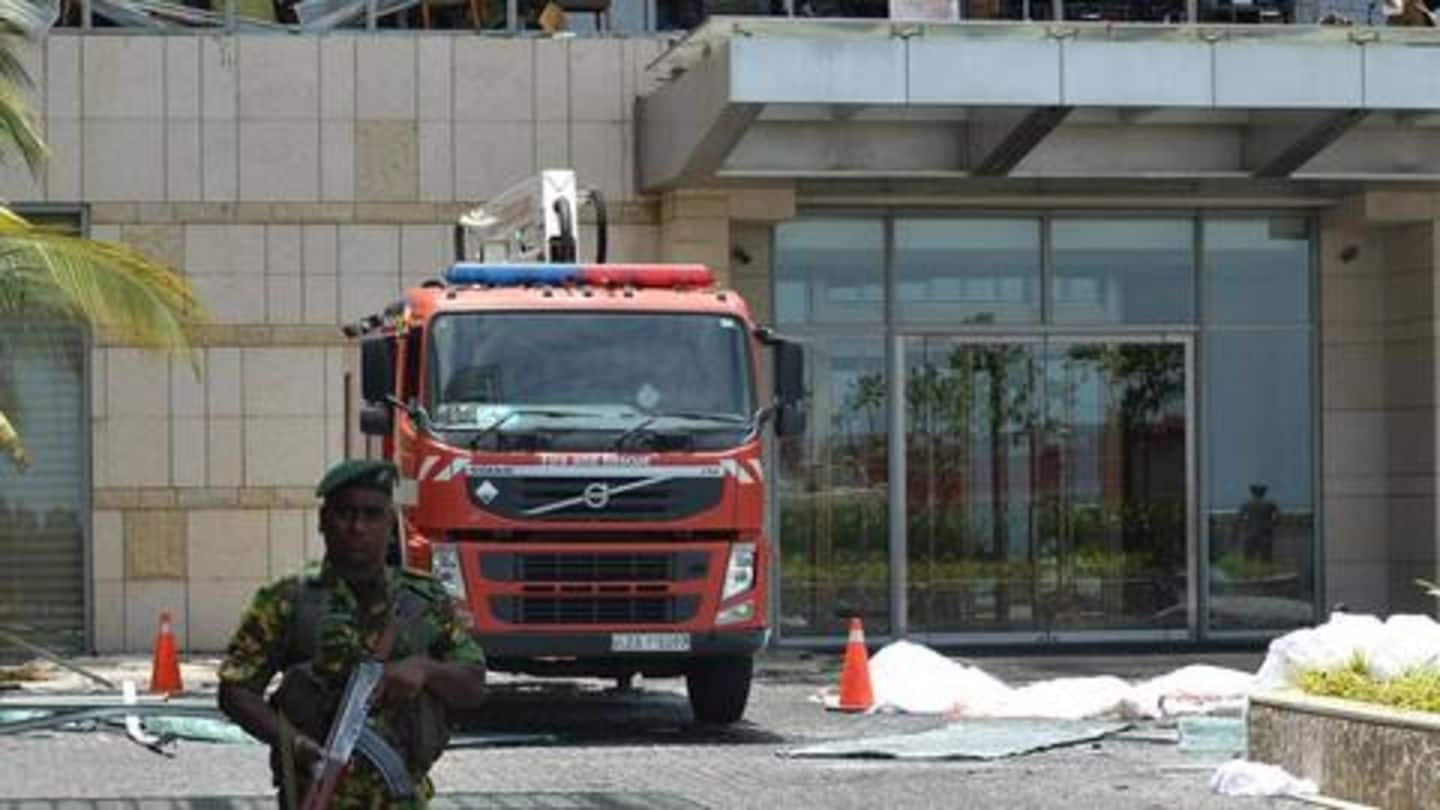 Minutes before he ticked off a bomb at Sri Lanka's Cinnamon Grand hotel on Easter Sunday, the suicide bomber stood in a queue for breakfast buffet, reports AFP. The man who was responsible for the attack at the high-end hotel booked a room under the name of Mohamed Azzam Mohamed on Saturday night. In the serial blasts, 290 people lost their lives. Here's more.
Violence returned to Sri Lanka a decade later, killed hundreds
As part of well-coordinated attacks, three churches and three hotels in Sri Lanka were attacked on Sunday morning. Hours later, two other bombs went off. Nearly 500 people have been injured. The terror attack brought back memories of violence, which had left Sri Lanka ten years ago. On Monday, police confirmed 24 suspects have been arrested. Further probe is on.
Suicide bomber gave false address during check-in
The bomber, who carried a plate at the time, was Sri Lankan and checked in using a fake address. He told hotel officials he was in Colombo for business. A manager of Cinnamon Grand Hotel said, "He came up to the top of the queue and set off the blast. One of our managers who was welcoming guests was among those killed instantly."
Buffet was serving families when bomber attacked
The hotel's Taprobane restaurant was having one of the busiest days of the year, courtesy Easter. The manager said the attack happened around 8:30 AM when the buffet was busy catering to families. "There was utter chaos, but we rushed all the injured to hospital in a very short time," he added. Mohamed died instantly and his body was taken by probing agencies.
Separately, witnesses at Shangri-La said they heard two loud blasts
Two other hotels, Shangri-La and Kingsbury, were attacked around the same time. Eyewitnesses at the former said they heard two loud blasts. Shangri-La revealed the attack took place as its Table One restaurant. "Our immediate priority is to look after the safety and wellbeing of all involved. A Shangri-La crisis management team has been activated to provide all necessary support," the statement read.
Meanwhile, Kingsbury's statement read, "On behalf of the entire Kingsbury team we share in the shock, grief and mourning of our entire nation in the aftermath of the recent attack." The death toll at hotels hasn't been revealed.
India warned Sri Lanka, latter didn't take precautions
Notably, India had provided specific intelligence to Sri Lanka about a probable suicide attack. Sri Lankan Prime Minister Ranil Wickremesinghe on Sunday accepted that adequate measures weren't taken to prevent the attack, despite intel. New Delhi told Colombo that terrorists planned to attack on or before April 22. They had selected eight spots including churches and hotel, where Indians came in large numbers.