Sri Lanka blasts: Brothers, father of mastermind killed in gunbattle
Sri Lanka blasts: Brothers, father of mastermind killed in gunbattle
Apr 28, 2019, 04:16 pm
3 min read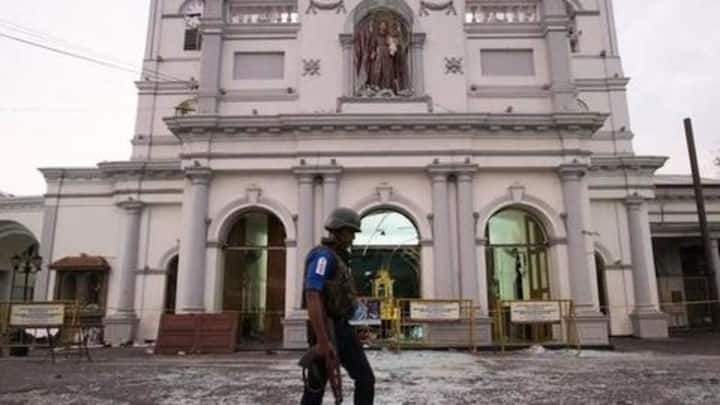 Sri Lankan police succeeded in eliminating the kin of Zahran Hashim, the mastermind of Sunday Easter attacks, reports claimed on Sunday. Hashim's father and two brothers were among the terrorists who were killed when police, backed by troops, attacked an ISIS hideout near Kalmunai in the country. The development was confirmed by police sources and relatives of deceased terrorists. Here are the details.
On Easter, Sri Lanka turned red, over 250 died
On April 21, unsuspecting people became victims of dastardly terror attack in Sri Lanka. Six bombs went off in three churches and three posh hotels in and around capital Colombo. Hours later, two other bombs blasts were reported. In the carnage, over 250 people died and 500 were injured. Authorities upped crackdown on radical groups post the attack, for which ISIS claimed responsibility.
Zahran's family members called for war against 'non-believers'
Notably, Zahran was the suicide bomber who attacked Shangri-La hotel, President Maithripala Sirisena confirmed on Friday. His brothers Zainee Hashim, Rilwan Hashim and father Mohamed Hashim died during a gun battle with forces. In a video, which was widely circulated, the trio was seen urging people to wage a war against "non-believers". They discussed "martyrdom" in the video, whose date couldn't be ascertained.
Meanwhile, Zahran's sister said he spewed venom through his speeches
Sherif Niyas, brother-in-law of Zahran confirmed that the video featured the latter's father and brothers. Meanwhile, Sherif's wife Madhaniya said they stopped talking to Zahran after he spewed venom. "He had been a fiery orator on Islam and a crowd puller at streetcorner meetings from his teenage days. But I couldn't take it any longer after he started to preach against government," she said.
Madhaniya's family went out of touch before blasts
Madhaniya continued to send food to her parents, despite disliking Zahran's leanings. Her parents lived with her sister close to the street. Before the attack, the family went incommunicado. "Neighbors told us on Friday that they were not at home. Their phones had been switched off. Then the blasts happened, and we learned the role Zahran had played," Madhaniya told IE.
Zahran thought his interpretation of religion was best
"He would listen to the Quran alone. He considered everything else a sin, and those who listen to music too were sinners for him. He believed that his interpretation of the religion was the best, and all others were bad," Madhaniya said.
Zahran's speeches ruffled feathers of members of a mosque
Zahran's radical thoughts also got him expelled from Dharul Athar, a mosque he joined in 2006. While other members of management worked as a team, Zahran wanted to speak for himself. He thought women who wore bangles and earrings were committing sins. Upset with his habits, the mosque prohibited him from giving speeches for three months in 2009. He never returned.