Trump: Hush money came from my pocket, not campaign funds
Trump: Hush money came from my pocket, not campaign funds
Written by
Shiladitya Ray
Aug 23, 2018, 12:36 pm
3 min read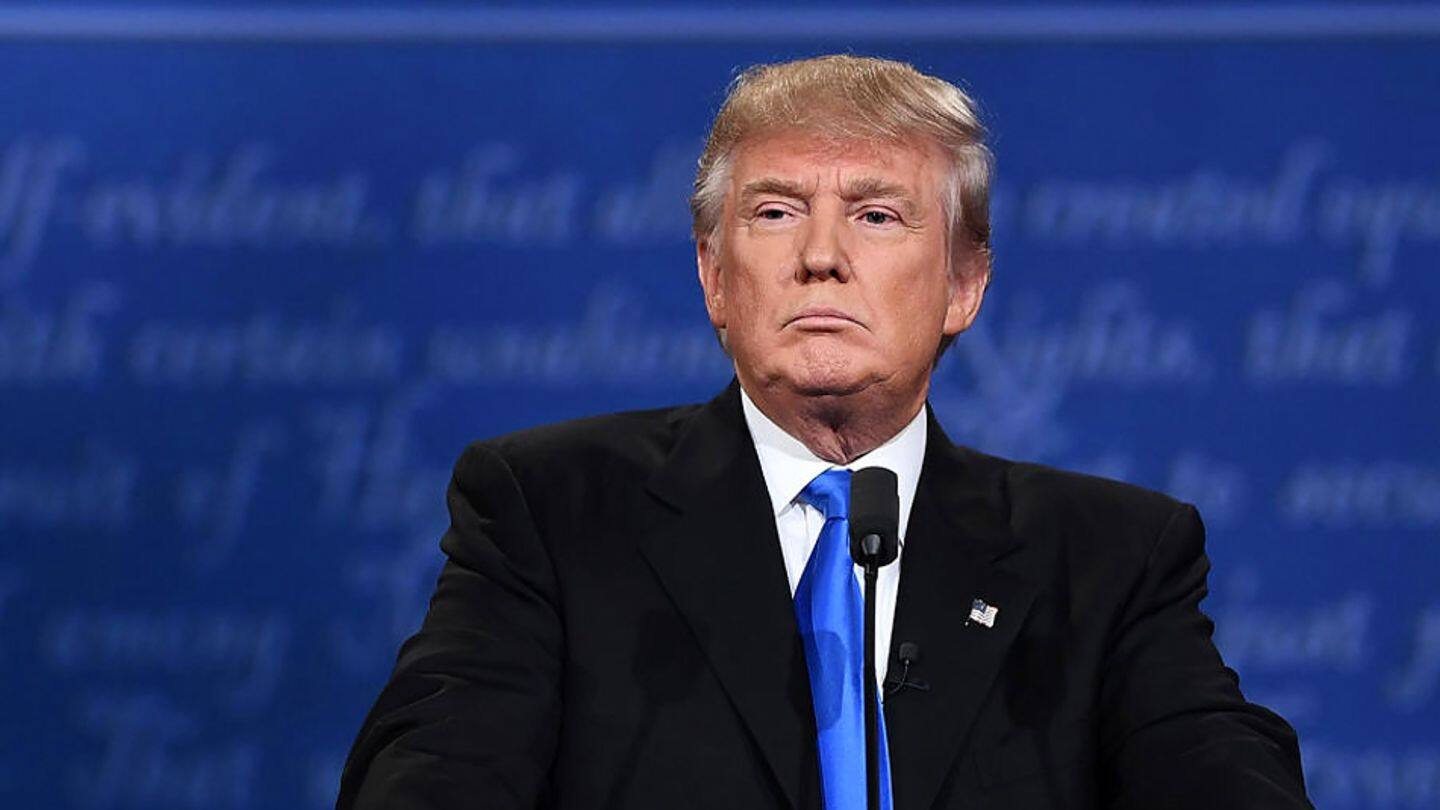 A day after US President Donald Trump's long-time personal lawyer and fixer, Michael Cohen, pleaded guilty to campaign finance violations, Trump has refuted Cohen's allegations. In an interview with Fox & Friends, Trump denied using campaign money to make hush payments to porn-star Stormy Daniels and former Playboy model Karen McDougal. He said that the payments had come from his own pocket. Here's more.
What Michael Cohen had said in court
Cohen had pleaded guilty saying that he had made hush payments to two women at the behest of "the candidate", presumed to be Trump. He had further said that the payments had been made for the "principal purpose of influencing the [2016] elections." Notably, undisclosed payments to bury embarrassing stories about political candidates can be treated as a violation to US federal election laws.
Trump denies allegations, contradicts Cohen's claims
Responding to Cohen's allegations, Trump told Fox & Friends that the payments were "not a campaign violation". "They came from me. And I tweeted about it. But they did not come out of the campaign," Trump said in the interview, adding that he only found out about the payments "later on". Interestingly, Trump's comments are in direction contradiction of Cohen's court statements under oath.
Events so far seem to indicate that Trump was aware
Trump's public comments on the issue of hush money came in April, when the President denied having knowledge of the $130,000 paid to Stormy Daniels. However, in May, Trump officially disclosed a payment, somewhere between $100,001 and $250,000, to Cohen as reimbursement for expenses incurred in 2016. A 2016 recording made by Cohen also seems to indicate that Trump was aware of the payments.
More evidence points towards foul play by Trump
Other details indicate Trump's awareness too. The current White House counsel Don McGahn, who served as Trump's campaign finance lawyer, was reportedly never consulted by Trump or any campaign officials about the legality of the payments made to the women. Notably, prosecutors could cite this failure as evidence that Trump was aware of the illegality of the payments and was trying to conceal them.
Does the US have a criminal president?
"It's a big day, it's a bad day. I think we've established today that we have a criminal president, and that is historic," said John Dean, the former White House counsel for former US President Richard Nixon.
Documents and statements indicate others were involved too
Meanwhile, despite Cohen's admission, the US attorney's office in Manhattan has said that it will continue to pursue the case of campaign finance violations, indicating others' involvement too. Interestingly, the document charging Cohen also says that the lawyer "coordinated with one or more members of the campaign." The Trump campaign didn't respond to requests for a comment, reported Bloomberg Quint.
Is this just the start of Trump's woes?
Trump's woes might not end there. Cohen's lawyer Lanny Davis has said that Cohen has information that could be of interest to special counsel Robert Mueller's probe on whether the Trump campaign took help of Russian influence to swing elections in their favor. With Trump's campaign manager Paul Manafort having already been convicted by Mueller's probe, thinks look messy for the US President.