Donald Trump had an extramarital affair with a Playboy model?
Donald Trump had an extramarital affair with a Playboy model?
Written by
Shiladitya Ray
Feb 18, 2018, 02:51 pm
3 min read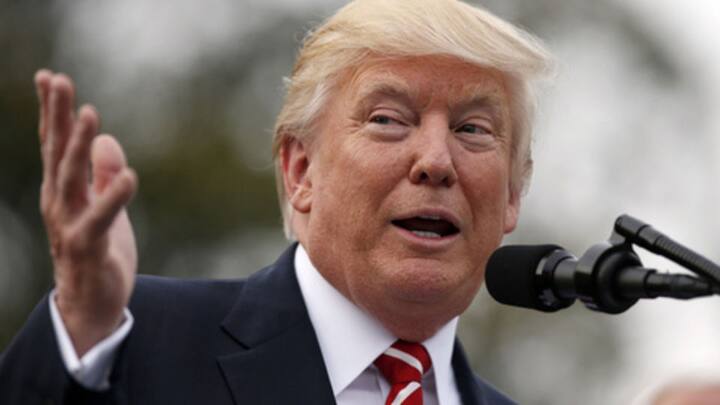 According to a handwritten account obtained by The New Yorker magazine, Donald Trump had a 9-month-long extramarital affair with the 1998 Playboy Playmate of the Year, starting in 2006. The woman, Karen McDougal, confirmed the story, which was published on Friday. But she said that she was constrained in what she could publicly say about Trump because she had signed a confidentiality agreement.
The affair happened shortly after Trump married Melania
The New Yorker report said that Trump had shown McDougal his wife's bedroom in Trump Towers, and had taken her to his private bungalow in the Beverly Hills Hotel. The affair happened shortly after Trump married Melania, who had recently given birth to their son.
McDougal alleges that Trump said vulgar things about black men
According to The New Yorker report, the affair ended in part after McDougal started feeling guilty about the entire issue, following offensive remarks by Trump about her mother's age and about black men's anatomies. The report also said that before the 2016 Presidential Elections, McDougal was paid $150,000 by the tabloid, The National Enquirer, for rights to her story of the affair.
The National Enquirer buried the story
Interestingly, the editor of the National Enquirer, David Pecker, is a long-time friend of Trump. Before Election Day, the Wall Street Journal reported that despite buying McDougal's story, the Enquirer didn't print it, a practice called "catch and kill" in the tabloid industry. Former staffers at American Media Inc., the company which publishes the Enquirer, said that the company often bought unflattering celebrity stories.
McDougal emphasizes on the need to speak out
Karen McDougal said that she regrets signing legal documents which keeps her from speaking out. Speaking to The New Yorker, McDougal said, "Every girl who speaks is paving the way for another."
Trump is also involved in another alleged extra-marital affair
American Media claimed that it didn't find McDougal's story credible, and kept her on the payroll to write columns. Former staffers also said that the company has approached McDougal about extending her contract to keep her from speaking publicly about Trump. This comes amid behind-the-scene negotiations to keep porn star Stormy Daniels' alleged affair with Trump under wraps.
Trump's lawyer paid porn star $130,000 to keep her quiet
Porn star Stormy Daniels, whose real name is Stefanie Clifford, alleges that Trump had an extramarital affair with her, also in 2006. Earlier this week, Trump's personal lawyer, Michael Cohen, said that he had paid Clifford $130,000 from his own money in October 2016 as part of a deal that would keep her from discussing her account of the affair publicly.