Trump's son comments over border wall, compares it with zoo
Trump's son comments over border wall, compares it with zoo
Written by
Aakanksha Raghuvanshi
Edited by
Pallabi C Samal
Jan 10, 2019, 12:16 pm
2 min read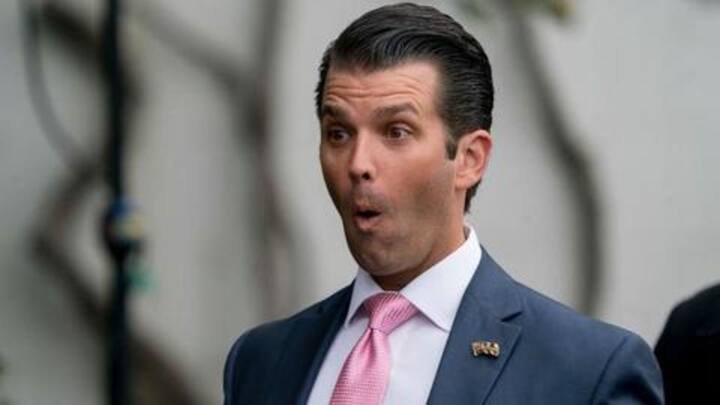 President Donald Trump's eldest son appeared to liken migrants to dangerous animals, his latest controversial remarks on desperate people seeking to enter the US. "You know why you can enjoy a day at the zoo? Because walls work," Donald Trump Jr wrote in a post on Instagram. Trump's father has doubled down on his pledge to build a wall on the border with Mexico.
Like father, like son: Earlier, Trump had called migrants 'animals'
Trump's pledge to build wall has led to a partial shutdown of the US government. The president himself has described some migrants in similar terms, saying in May last year that, "You wouldn't believe how bad these people are, these aren't people, these are animals."
Trump Jr received huge criticism for making the comparison
The Instagram post by Trump Jr, who has previously drawn fire for comparing Syrian-refugees to a bowl of potentially deadly Skittles candy, drew criticism on social media. One tweeted, "This is racism on steroids." Meanwhile, The Dictator director Larry Charles said once Donald Trump "falls, he (Trump Jr) will be nothing but a convict serving time for treason, in a cage, behind a wall."
Trump Jr is blinded by his own hubris: Larry Charles
Immigrants as caged animals, from the First Son, tweets journalist