Day after US-forces targeted, two rockets hit Iraq's Green Zone
Day after US-forces targeted, two rockets hit Iraq's Green Zone
Jan 09, 2020, 09:29 am
2 min read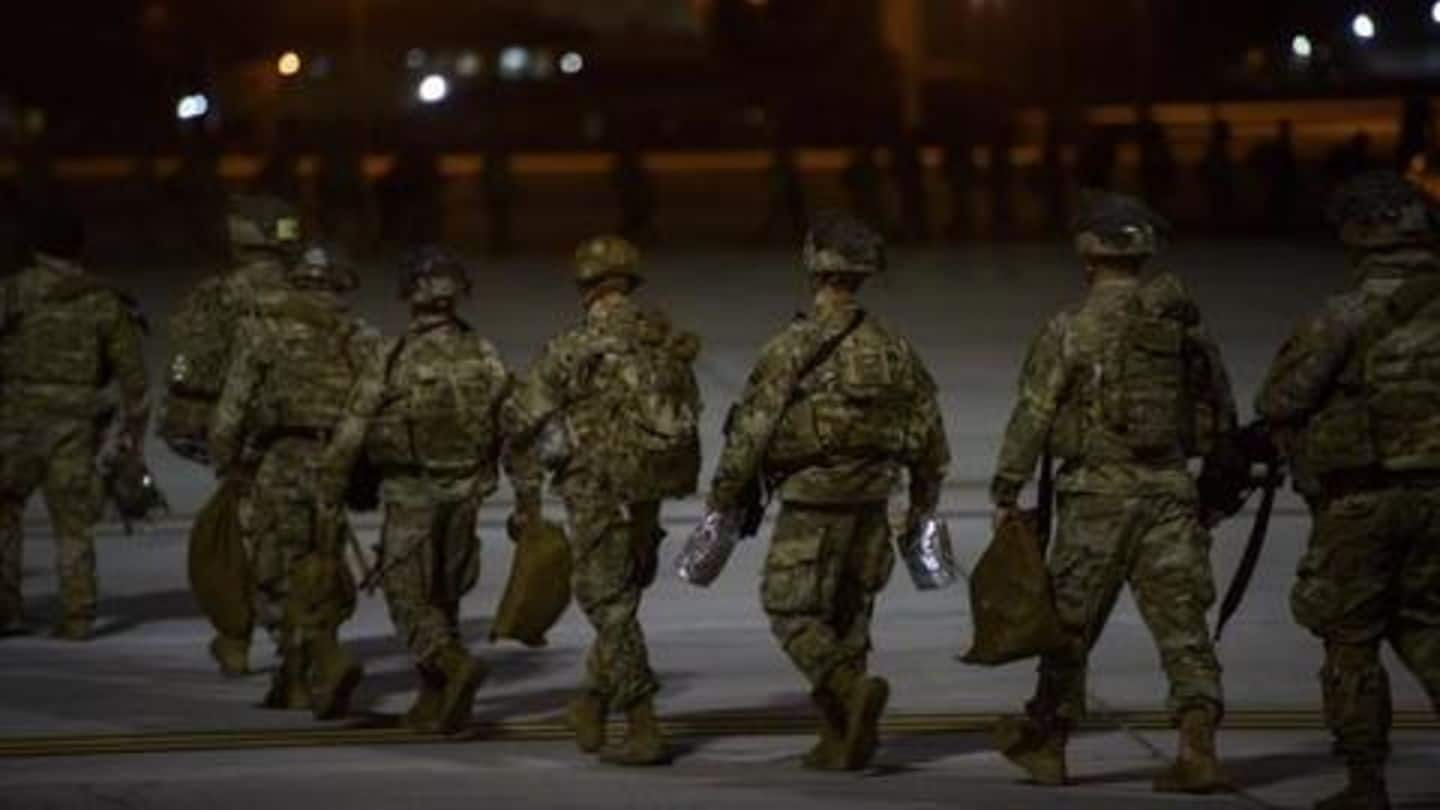 Merely a day after Iraqi bases housing forces from the United States were targeted by Iran, two rockets landed at the Green Zone in Baghdad. Iraqi military confirmed the attack in the national capital but claimed there were no casualties. The Green Zone is a heavily-fortified area ensconcing several foreign embassies, including the US mission. Although it's considered safe, the area is frequently attacked.
In last couple of days, Green Zone was attacked regularly
The latest attack was preceded by a similar one, which happened on Monday. Two Katyusha rockets fell near the US Embassy, injuring six people. Before that, the Green Zone was compromised on Saturday when a Katyusha rocket landed close to the embassy. Simultaneously, another rocket fell close to As-Salam palace, the home of Iraqi President Barham Salih.
Eyewitnesses heard deafening noise, followed by sirens
Just before midnight, eyewitnesses heard a loud noise followed by sirens from the Green Zone. Till now, no group has taken responsibility for the attack. Colonel Myles B Caggins, a spokesperson for the US-led coalition, that is battling the Islamic State, tweeted, "The military coalition confirms small rockets impacted near Baghdad's International Zone, January 8 at 11:45 pm (Baghdad time)."
But why are US forces being targeted?
US forces in Iran and Iraq are being targeted in retaliation to last week's airstrike, in which Iranian top commander Qasem Soleimani was killed. Another "hero" who died was Abu Mahdi al-Muhandis, the deputy chief of Hashed al-Shaabi, a web of armed groups having close ties to Tehran. Both Iran and Hashed's factions have vowed to take revenge for the US operation.
Iran is seeking revenge, but Trump isn't worried
Despite Iran clarifying it will make the US pay, President Donald Trump seems relaxed. Yesterday, after Iraqi bases were hit, he tweeted, "All is well". A few hours later, he claimed Iran appeared to be "standing down". Saying Iran can never be allowed to have a nuclear weapon as long as he is the President, Trump promised to impose more sanctions on the country.