Uber passenger who assaulted driver faces up to 16-years prison
Uber passenger who assaulted driver faces up to 16-years prison
Mar 20, 2021, 11:56 am
3 min read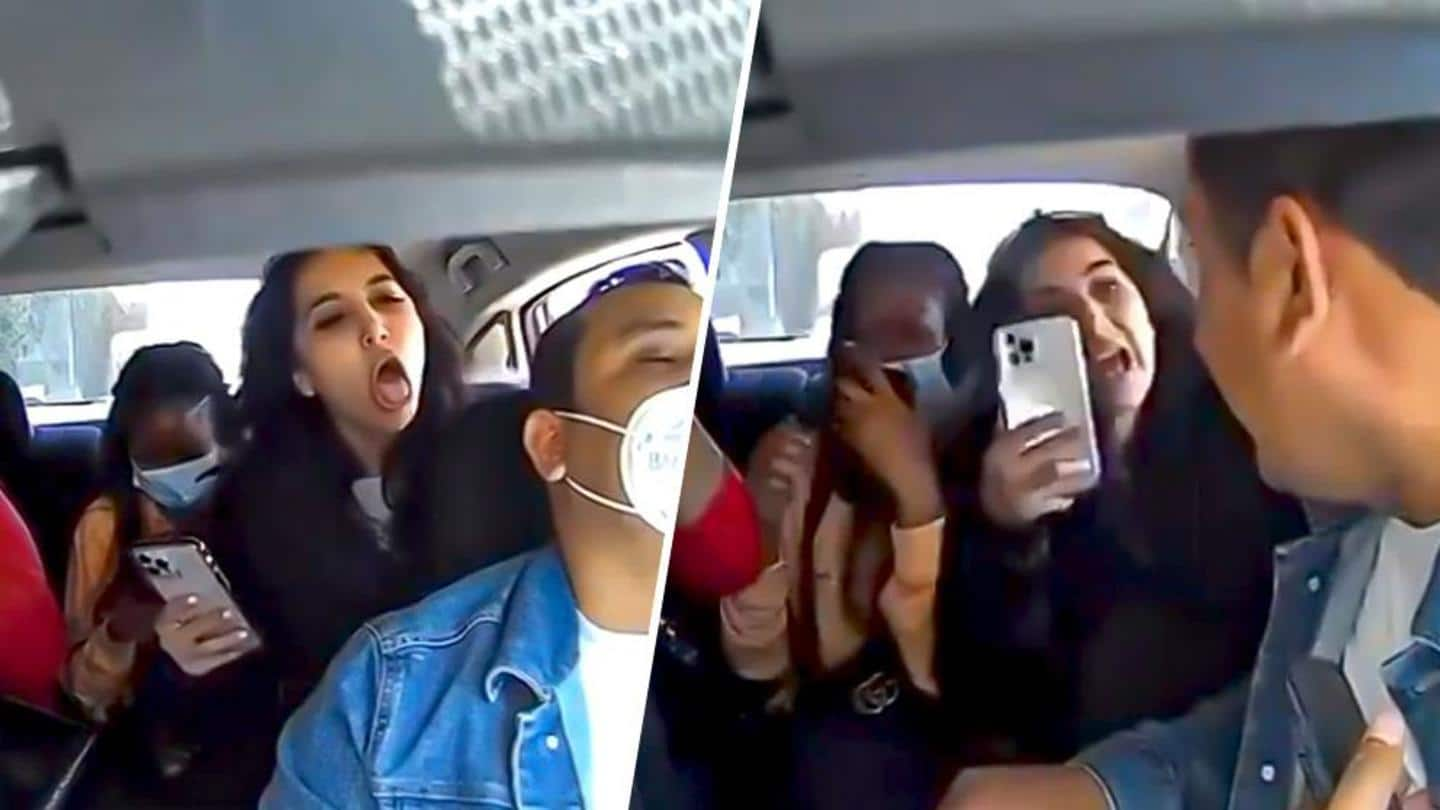 An Uber passenger, who coughed at and assaulted a San Francisco-based driver of the cab service, could face up to 16 years in prison. Arna Kimiai, 24, was charged on multiple counts on Wednesday, the San Francisco District Attorney's Office told the media. The incident garnered attention from people around the world after its video went viral on social media. Here are more details.
What are the charges against Kimiai?
One of the felonies Kimiai is charged with is for assault by means of force likely to produce great bodily injury against a transportation driver. The other charge is for first-degree attempted robbery on a transit operator. She is also charged with a misdemeanor count of battery on a transportation driver, and one count for contravention of a COVID-19 order, CBS Bay Area reported.
Uber driver was attacked, racially abused earlier this month
If convicted on all the counts, Kimiai could face up to 16 years in prison and $3,000 in fines. The shocking incident came to light earlier this month when Subhakar Khadka, 32, was attacked by a woman, who occupied his vehicle along with two others. The women coughed on him and racially abused him after he denied them service for not wearing face masks.
Incident was captured on Khadka's car camera
The incident was captured on Khadka's car camera and later widely shared on social media platforms. In the video, one of the three women could be seen bending forward to grab his mobile phone before ripping off his face mask. He alleged that another woman pepper-sprayed inside the car and toward him after leaving the vehicle.
You can watch the video here
UBER RIDERS COUGH ON, ASSAULT, PEPPER SPRAY DRIVER
Driver Subhakar Khadka, who is South Asian, says he believes he was targeted because of his race. He picked up 3 women in the Bayview yesterday afternoon on San Bruno Avenue. https://t.co/Tzr7kTfyKQ pic.twitter.com/f8PiHDZ9CZ

— Betty Yu (@BettyKPIX) March 9, 2021
'You guys are animals to treat other humans like this'
"I never said anything bad to them, I never cursed, I was not raised that way. I don't hit people, I am not raised that way, so they were not getting out of my car," Khadka told CBS. The driver, who moved to the US from Nepal eight years ago, said, "You guys are animals to treat other human beings like this."
Khadka says he was attacked because of his race
Alleging he was attacked because of his race, Khadka said, "If I was another complexion, I would not have gotten that treatment from them." He added, "Since you were born and raised here in the United States, don't think the other person is less human."
'Appalling': Uber has banned all three riders
Meanwhile, Uber said in a statement that it has banned all the three riders from using its services. The "behavior seen in the video is appalling. The rider no longer has access to Uber," the statement read. The company also gave Khadka $120 in cleaning funds. Separately, a GoFundMe account to assist Khadka has already raised more than $100,000.