Russia says ready to talk if Ukraine 'lays down arms'
Russia says ready to talk if Ukraine 'lays down arms'
Feb 25, 2022, 06:02 pm
2 min read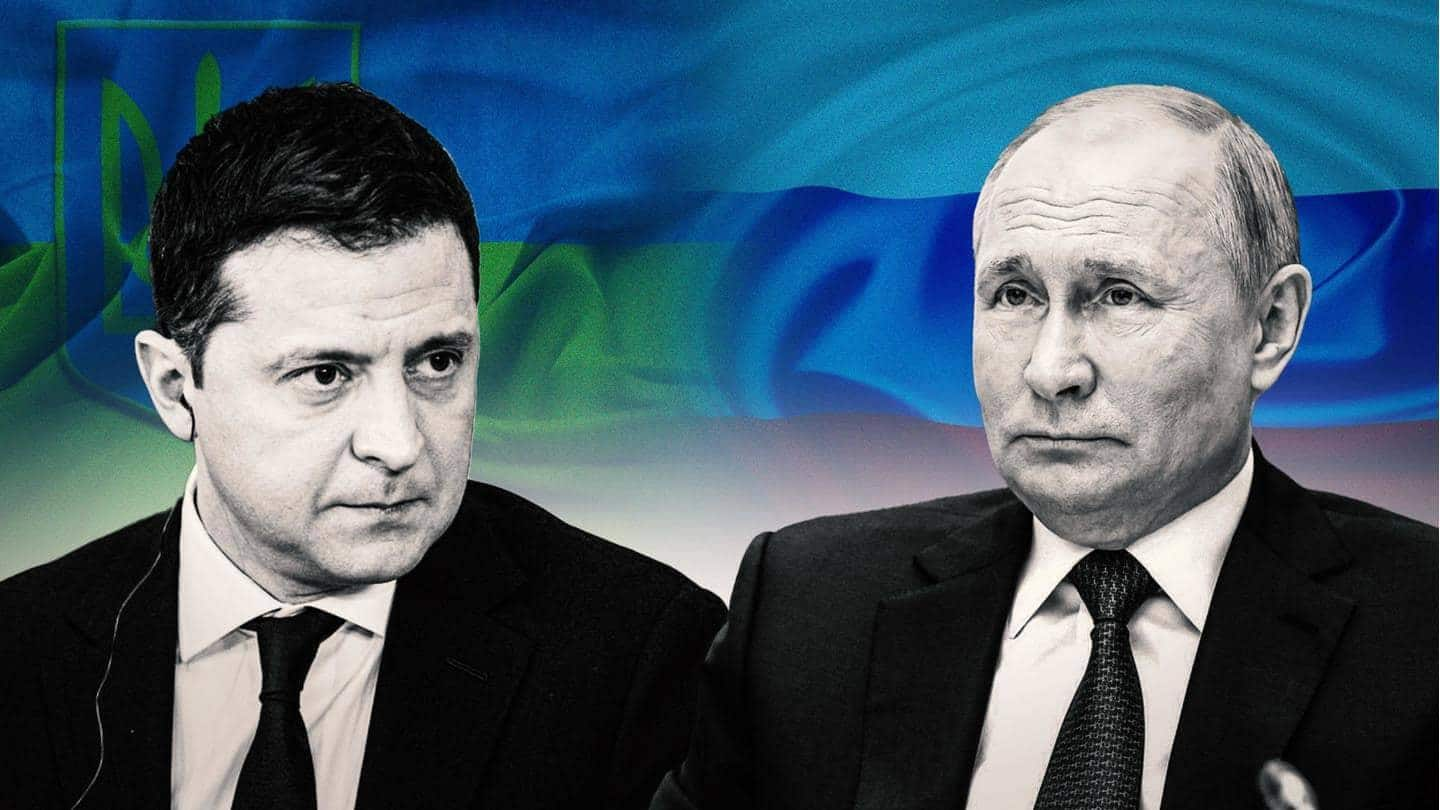 Russia is ready to hold talks with its hostile neighbor Ukraine if the latter laid down its arms, the country's foreign minister Sergei Lavrov said, according to news agency AFP. He stated that Moscow did not want "neo-Nazis" to govern Ukraine. The minister added that Russia only wanted Ukrainian people to be independent and free from "oppression."
Why does this story matter?
Russia's claims come a day after its army launched a full-scale invasion of Ukraine.
The world's largest country launched an attack on its neighbor after weeks of border tensions over Ukraine's wish to join the international military alliance NATO.
More than 130 Ukrainians have been killed and hundreds have been injured as Russia rained missiles on several cities, including the capital Kyiv.
'Ready for negotiations at any moment'
"We are ready for negotiations at any moment, as soon as the armed forces of Ukraine respond to our call and lay down their arms," Lavrov said at a press conference in Moscow on Friday. "Nobody intends to occupy Ukraine," he added.
Russia announced invasion on Thursday
Russia announced a "military operation" in Ukraine on Thursday, a move that is being widely criticized and seen as the biggest attack on a European nation since the Second World War. Russian forces have launched attacks through land, air, and sea, and are closing in on Kyiv. In response, the United States and other Western countries have announced sweeping sanctions against Russia.
Ukraine says sanctions are not enough
Meanwhile, Ukrainian President Volodymyr Zelenskiy has said they are defending their country alone and the sanctions imposed on Moscow are not enough. He had earlier declared martial law and ordered a full military mobilization of his country's forces. The authorities in Ukraine have also urged citizens to take up arms to fight the Russian soldiers.
Russia expects India's support at UNSC
On Friday, Russia said it expected support from India at a United Nations Security Council (UNSC) meeting scheduled for later in the day. So far, India has not specifically condemned Russia for its actions but repeatedly called for immediate de-escalation of tensions. Prime Minister Narendra Modi had, on Thursday, spoken to Russian President Vladimir Putin and called for an end to the ongoing violence.