US: Banana boxes donated to prison found carrying $18mn-worth cocaine
US: Banana boxes donated to prison found carrying $18mn-worth cocaine
Sep 24, 2018, 08:00 pm
2 min read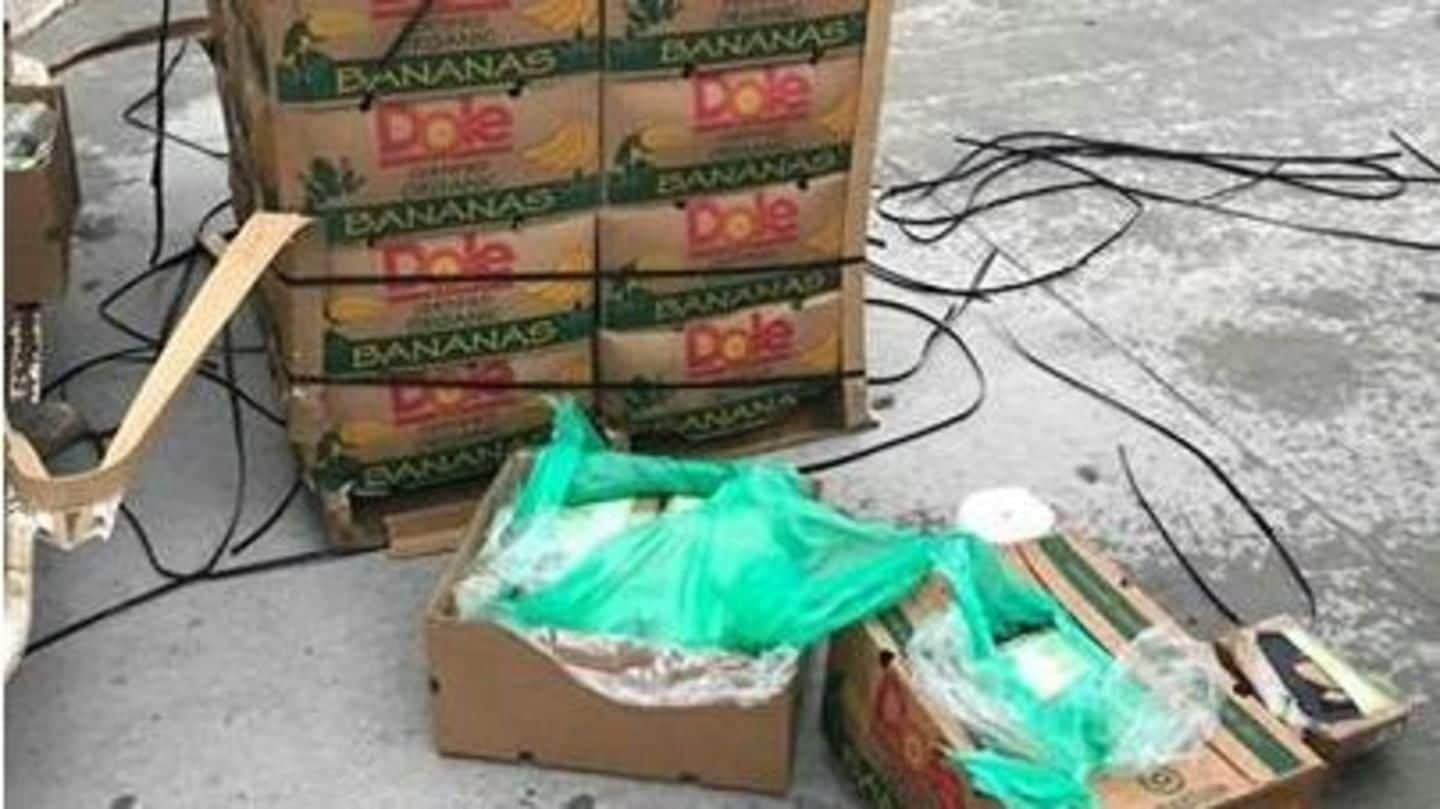 Drug trafficking, the illegal trade of cocaine, heroin, and other drugs, across the world has been a constant menace and the battle to curb the trade is still being fought by many. In what appears to be an unusual smuggling of the standards of late drug-lord Pablo Escobar, 45 boxes of bananas donated to a prison were found carrying $18mn-worth cocaine in the US.
Bananas were donated because they were too ripe. Yeah, sure!
The Texas Department of Criminal Justice (TDCJ) recently found something unexpected in two pallets comprising of 45 boxes of bananas that were donated at the Ports of America in Freeport - nearly $18 million worth of cocaine. The bananas had been donated to the TDCJ because they were too ripe. As if! But they certainly had something more fresh and high hidden inside.
When a box felt suspicious, officials made startling discovery
The baffling discovery was made when two officials from the Scott Unit were loading up the bananas and they noticed one of the boxes felt different. When they started pulling apart the boxes, they found a bundle of a white powdery substance, which was confirmed as cocaine. Turns out the 45 boxes had 540 packages of cocaine with an estimated value of whopping $17,820,000.
When life handed TDCJ bananas, they found tons of cocaine
It seems using fruits to smuggle drugs is an old-trick
This isn't the first-time fruits were used to smuggle class-A drugs. In 2017, 2 tons of marijuana were disguised as limes in a shipment coming across Texas-Mexico border. In 2016, 1.25 ton of marijuana was concealed in carrot-shaped packaging entering from Mexico. While Escobar may have been portrayed living life king size, let's not forget that he reached a brutal end. Don't do drugs!