Citizenship (Amendment) Bill: US Commission seeks sanctions against Amit Shah
Citizenship (Amendment) Bill: US Commission seeks sanctions against Amit Shah
Dec 10, 2019, 10:16 am
2 min read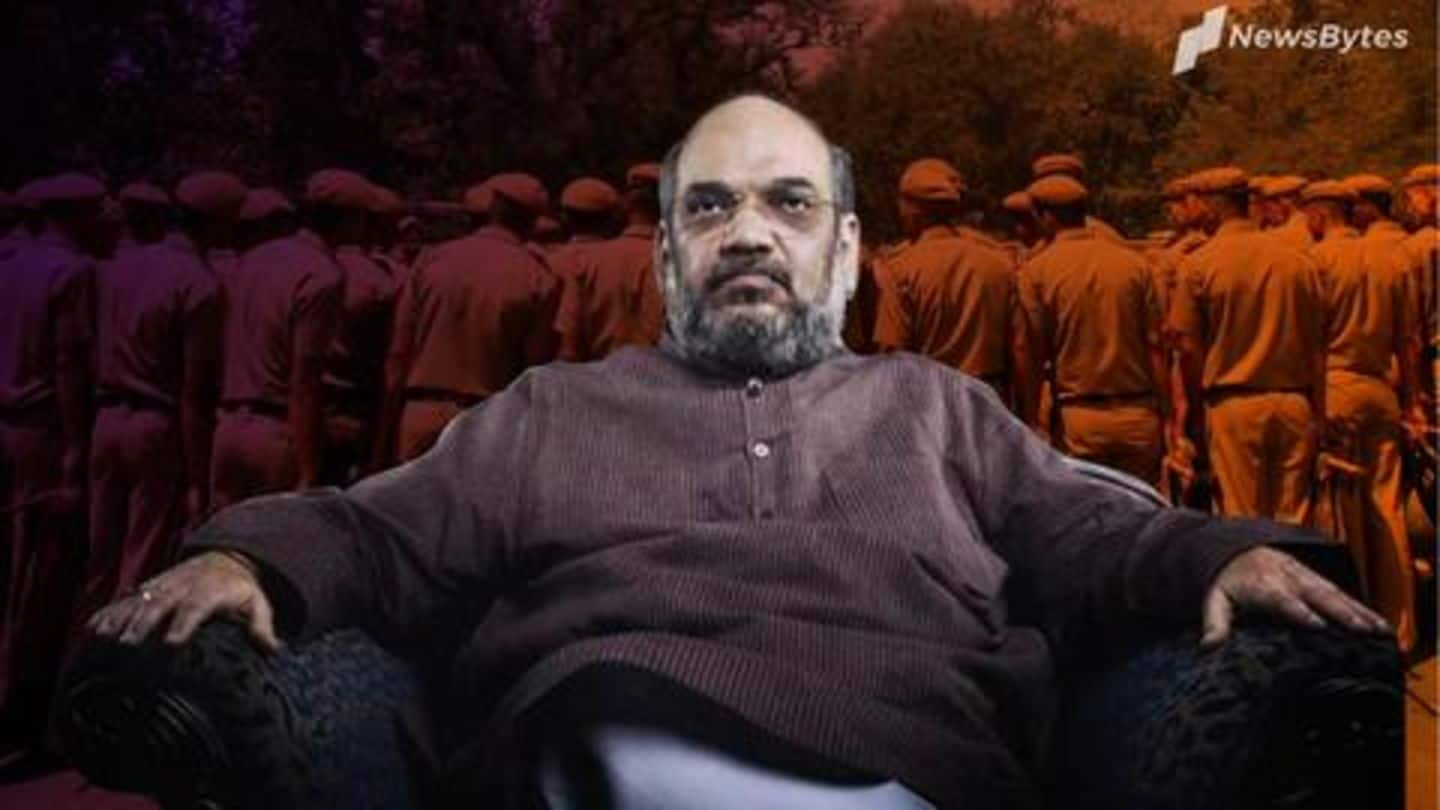 The Citizenship (Amendment) Bill has not only provoked protests in India but has also prompted a reaction from a United States Commission on international religious freedom. Calling the proposed amendments a "dangerous turn in the wrong direction", the Body sought sanctions against Union Home Minister Amit Shah, who tabled the Bill in the Lok Sabha on Monday. Here are more details.
But first, what is the Citizenship (Amendment) Bill?
The Citizenship (Amendment) Bill seeks to provide Indian citizenship to persecuted non-Muslims from Pakistan, Bangladesh, and Afghanistan. Those who have come to India till December 31, 2014, will not be treated as illegal immigrants, once this Bill becomes a law. However, this attempt by the Centre has sparked widespread protests in the Northeast, as residents believe it could affect the area's demography.
After Bill was passed in LS, US Commission released statement
To note, the Bill was passed in the Lower House yesterday. The opposition, which was "prepared" to counter Shah, could do little to stop its passage, paving way for the Bill's introduction in Rajya Sabha. After it got passed in the Lok Sabha, US Commission on International Religious Freedom or USCIRF issued a statement saying it was deeply "troubled".
US should consider sanctions against Shah: USCIRF
Berating the fact that the Bill considers religion as a criterion to grant citizenship to individuals, USCIRF said, "If the CAB passes in both houses of Parliament, the US government should consider sanctions against the Home Minister Amit Shah and other principal leadership."
USCIRF claimed CAB is against the Indian Constitution
Further, USCIRF said the Citizenship (Amendment) Bill defies the Indian Constitution, which underlines that everyone is equal before the eyes of the law, regardless of their religion. The Body also reminded that Shah wants to propose a nationwide NRC. "USCIRF fears that the Indian government is creating a religious test for Indian citizenship that would strip citizenship from millions of Muslims," the statement added.
In statement, USCIRF also said India has ignored its recommendations
In fact, USCIRF also lamented that India has ignored its annual reports for more than a decade. Since the UPA era, India has maintained that no third country can comment on its internal matters. It is due to this stance that USCIRF officials haven't been given visas to travel to India. While USCIRF recommendations can't be forced, the US State Department considers them.