Indian techie denied H-1B visa; Silicon Valley firm sues government
Indian techie denied H-1B visa; Silicon Valley firm sues government
Written by
Siddhant Pandey
May 17, 2019, 09:20 pm
3 min read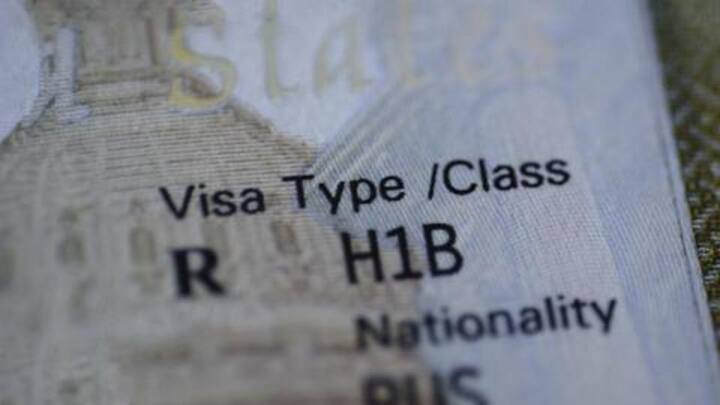 An IT company based in Silicon Valley has filed a lawsuit against the United States government for denying an H-1B visa to an Indian techie. The firm, Xterra Solutions, claims that the visa was improperly denied by immigration officials on the basis that the Business Systems Analyst position he had signed-on for did not qualify for the visa. Here are more details.
Denial is not supported by substantial evidence: Xterra Solutions
In their lawsuit, Xterra Solutions calls the denial of visa to Praharsh Chandra Sai Venkata Anisetty (28) "arbitrary" and a "clear abuse of discretion" by the US Citizenship and Immigration Services (USCIS). "The denial is not supported by substantial evidence in the record, is contrary to established legal precedent, and is arbitrary, capricious and constitutes a clear abuse of discretion," the company stated.
Xterra requested California District Court to revoke USCIS's order
Xterra Solutions also requested the Northern District of California US District Court to revoke the USCIS order and grant the H-1B visa to Anisetty. The company asserts USCIS acted capriciously when they denied Anisetty the visa stating his position did not meet the criterion that "a baccalaureate or higher degree or its equivalent is normally the minimum requirement for entry into the particular position."
Company claims they had made all evidentiary submissions
According to Xterra, they had submitted all evidentiary documents as requested which proved that Anisetty's appointment as Business Systems Analyst qualified all four criteria for an H-1B specialty occupation, yet, the USCIS gave no explanation for denying the company's petition for granting a visa.
Anisetty currently holds valid H-4 dependent status through wife
Reportedly, Anisetty has attained a Bachelor's degree in Engineering (Electronics and Communication Engineering) and a Masters of Science degree in Information Technology and Management from the University of Texas at Dallas. Currently, Anisetty holds valid H-4 dependent status through his wife, the principal beneficiary of an H-1B application. From 2014-2016, he held valid F-1 non-immigrant status as a student at Texas University.
The H-1B visa is the most sought-after non-immigrant visa which permits US companies to hire foreign workers in specialty occupations requiring technical or theoretical expertise. Tech companies rely on the visa to employ thousands of professionals every year, mostly from India and China.
Under Trump presidency, H-1B visa rejections increased
Currently, the H-1B visa has an annual numerical limit cap of 65,000 visas each fiscal year (excluding the first 20,000 petitions filed on behalf of beneficiaries with master's degrees), however, tech companies have been pushing to raise it to 85,000. Under Donald Trump's presidency, rejection of H-1B applications has reportedly increased. Critics also argue that companies use the visa to employ cheaper foreign labor.