US may rescind H4-rule on spouses of H-1B visa holders
US may rescind H4-rule on spouses of H-1B visa holders
Jun 15, 2018, 03:10 pm
2 min read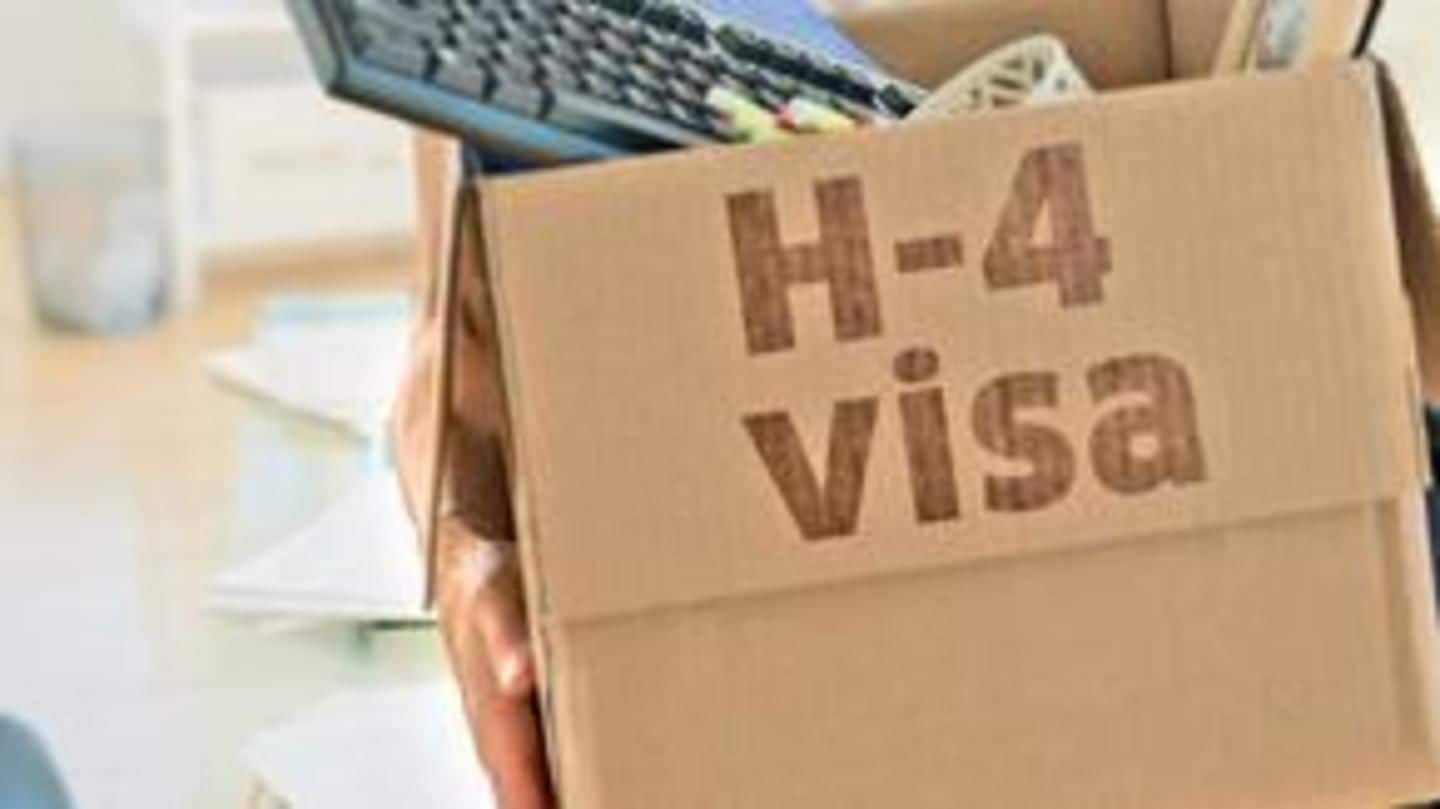 Trump administration has reconfirmed its intent to rescind the H-4 visa rule on employment authorization to certain spouses of H-1B visa holders, a proposal that could hit tens of thousands of Indian women in US. Department of Homeland Security (DHS), in a notification, proposed to remove from its regulations 'certain H-4 spouses' of H-1B non-immigrants as 'a class of aliens eligible for employment authorization'.
Trump administration is reviewing H-1B visa policy
The Trump administration is currently reviewing the H-1B visa policy that it thinks is being misused by companies to replace American workers. The H1B visa is a non-immigrant visa that allows US companies to employ foreign workers in specialty occupations. H-4 visas are issued to the spouses of H-1B visa holders, a significantly large number of whom are high-skilled professionals from India.
DHS introduced H-4 visa rule in February 2015
In February 2015, the DHS had published a final rule extending eligibility for employment authorization to certain H-4 dependent spouses of H-1B non-immigrants who are seeking employment-based lawful permanent resident (LPR) status.
'No decision about H-4 is final until completion of rulemaking-process'
The notification said the notice of proposed rulemaking would be published this month. However, US Citizenship and Immigration Services (USCIS) insisted that "no decision about H4 visas is final until" the rulemaking process is completed. The USCIS will alert the public when the Notice of Proposed Rulemaking has been posted for public comments, and after feedback has been considered, it will post final rule.