Venezuelan Vice President sanctioned for drug trafficking by US
Venezuelan Vice President sanctioned for drug trafficking by US
Written by
NewsBytes Desk
Feb 14, 2017, 08:22 pm
3 min read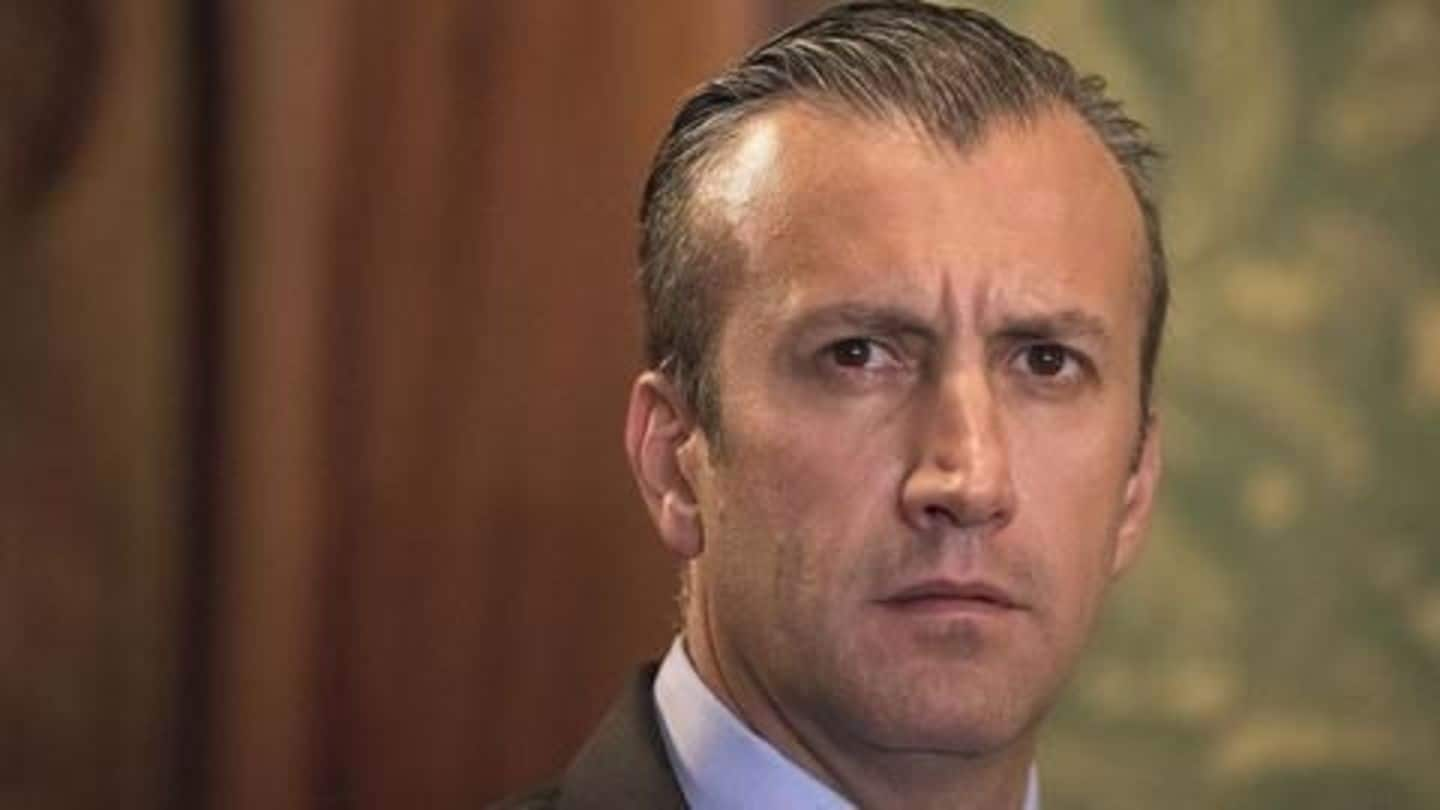 Venezuelan Vice President Tareck El Aissami has been sanctioned by the US Department of Treasury under the Foreign Narcotics Kingpin Designation Act. The US alleged that El Aissami and his associate, Samark Jose Lopez Bello were extensively involved in facilitating international narcotics trade through Venezuela. The Venezuelan government is yet to make an official response to the development.
Diplomatic ties between US and Venezuela were established in 1835. Under Hugo Chavez and Nicolas Maduro Venezuela's relations with the US deteriorated. Relations have been tense in recent years and both countries have withdrawn their ambassadors since 2010. The US views Chavez and Maduro's policies as nationalistic and authoritarian, while Venezuelans view it as an opposition to US hegemony.
Economic ties between the US and Venezuela
Despite political tensions, the US remains Venezuela's largest trading partner. Venezuela is also one of the top five suppliers of oil to the US. Oil dominates Venezuela's exports to the US and the fall in crude oil prices in 2008 and 2014 saw a sharp drop in bilateral trade. Bilateral trade reached $23.9 billion in 2015, with the balance of trade in Venezuela's favour.
Maduro's anti-Trump rhetoric
During Trump's election campaign, Maduro had responded to Trump's allegations of "oppression" in Venezuela calling him a "bandit" and "mental patient". However, after Trump's victory, Maduro asked his supporters to reduce their anti-Trump rhetoric, hoping for "respectful relations". His only words of reconciliation were, "He won't be worse than Obama, that's the only thing I dare to say".
Previous drug charges on Venezuelan officials
In August 2016, the US indicted the head of the Venezuelan anti-narcotics agency General Nestor Reverol and his former deputy Gen Edilberto Jose Molina of facilitating cocaine smuggling to the US. Gen Reverol was subsequently made Venezuela's Interior Minister. The US had also arrested the family members of Hugo Chavez on drugs charges in Haiti in 2008.
Under the sanctions, El Assiami's assets in the US are frozen and so are his associates. They are both also barred from entering the US and all US entities are prohibited from engaging in any transactions with their companies and properties.
What are the allegations?
US authorities said El Aissami used his control over planes leaving from a Venezuelan air base to facilitate narcotics trade. El Aissami also allegedly owned several shipments of these drugs. His associate is said to have used 13 companies in the British Virgin Islands, Panama, Britain, the United States and Venezuela to provide material assistance and financial support.
Will it affect bilateral relations?
Sanctioning a high-ranking official like a Vice President is a sensitive diplomatic issue, and it is unclear whether Trump personally signed off on it. El Aissami is also under investigation for ties to Hezbollah, after Venezuelan passports were found with Hezbollah members while he served as Interior Minister. This is the first diplomatic face-off between the Maduro and Trump administrations.