US teen commits suicide after surviving Parkland shooting
US teen commits suicide after surviving Parkland shooting
Mar 24, 2019, 12:10 am
3 min read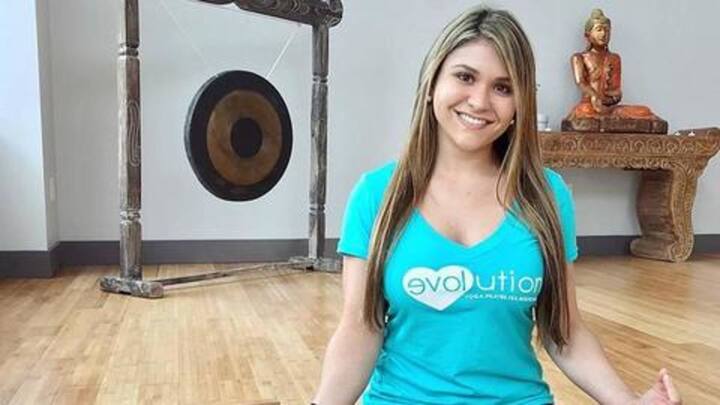 In a tragic incident, Sydney Aiello committed suicide after she lost her close friend, Meadow Pollack, in last year's Parkland, Florida shooting. Notably, the 19-year-old could evade the shooting that happened at the Marjory Stoneman Douglas High School, but was suffering from survivor's guilt. 14 students along with three teachers were killed when a 19-year-old opened fire at the school on February 14, 2018.
Aiello, who was suffering from survivor's guilt, died of gunshot
Aiello, who was in Class-XII at the time of the shooting, died of a gunshot wound to her head, the Broward County medical examiner's office reported. According to her mother, Aiello, who was present in the school premises but survived the shooting, started suffering from survivor's guilt and was diagnosed with PTSD recently. She also struggled in college "because classrooms now scared her."
Aiello spoke against the gun laws after the shooting
The GoFundMe page, created for Aiello's funeral, described her as someone who could brighten "up the days of others," was passionate for Yoga and cheerleading. Her Facebook page, now a memorial, shows her pictures from March'18, at an event where she spoke on gun control.
'Killing yourself is not the answer', says Meadow's father
Meanwhile, Hunter Pollack, Meadow's brother, tweeted, "Beautiful Sydney with such a bright future was taken from us way too soon." "Killing yourself is not the answer. If anyone feels like they have no one that can understand their pain and is having a hard time please reach out to me on Twitter. I understand you. You aren't alone," said Meadow's father, Andrew.
RIP Sydney, take care of my sister, tweeted Hunter
It was devastating to bury another beautiful young person in Parkland today. Our community is going through tragedy again. Please keep the Aiello Family in your prayers.

Rest in peace, Sydney. Please take care of my sister.

— Hunter Pollack (@PollackHunter) March 22, 2019
Gunman killed 17 in 2018, students protested against gun laws
Last year, Nikolas Cruz, a 19-year-old gunman, killed 17 people and injured 17 others within 10 minutes at the Marjory Stoneman Douglas High School. The witnesses identified him as an expelled student. David Hogg, a student, started the 'Never Again Campaign', joined by several other students, asking to protect students, not guns. Notably, owning a gun is a constitutional right in the US.
Link between suicide and gun-control lesser publicized issue: Studies
Victor Schwartz of Jed Foundation, which works to prevent suicide among young adults, said, "Exposure to death around you does to some small degree raise the risk of suicide (increasing survivor guilt)." Gun-control is also linked with suicide, a less talked about concern, in US. According to studies, "People who die by suicide were more likely to live in homes with guns."