Indian-origin couple gunned down by daughter's ex-boyfriend
Indian-origin couple gunned down by daughter's ex-boyfriend
May 06, 2017, 05:07 pm
2 min read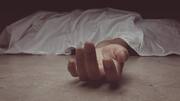 An angry lover shot down an Indian-origin couple in the Californian city San Jose in the US. Naren Prabhu, a Silicon Valley tech executive along with his wife Raynah Sequeira was shot by Mirza Tatlic in a revenge attack. Prabhu's daughter had dated Tatlic but the relationship had ended a year back. Tatlic had also made hostage her 13-year-old brother.
Rising attacks on Indian-origin Americans
In February, an engineer Srinivas Kuchibhotla died when shot by a navy veteran in Kansas. An Andhra Pradesh woman and her child were found dead in New Jersey in March. There had been multiple stab wounds on the deceased's body. In April, a hit-and-run incident proved fatal, killing an Indian-American man and injuring his wife in Indiana.
The killer released the girl's brother, kills mother
When the police arrived at the crime scene they saw Prabhu's body by the door. Prabhu's elder son notified the police that the man had taken his younger brother and mother hostage. A standoff developed, and by the time the police entered they found the mother and the man dead. The 13-year-old son had been freed by the killer.
Killer had a history of violence, restraining order
According to San Jose Police Chief Eddie Garcia Tatlic's relationship with Prabhu's daughter had a history of domestic violence, and she had requested a restraining order against him.