After #MeToo, #WhyIDidntReport proves sexual abuse victims are rarely believed
After #MeToo, #WhyIDidntReport proves sexual abuse victims are rarely believed
Sep 23, 2018, 03:41 pm
3 min read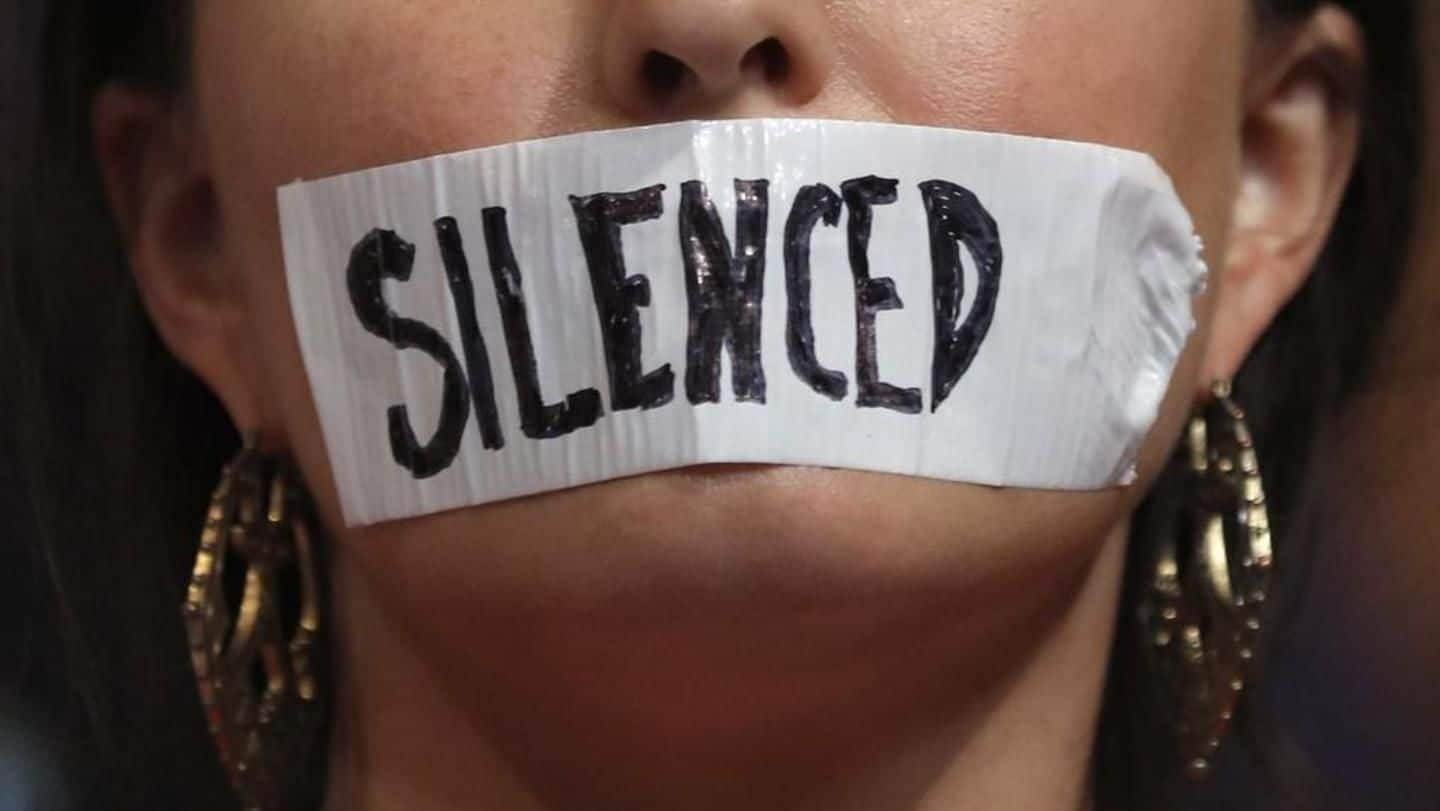 First, #MeToo happened, which united victims of sexual abuse around the globe, and snowballed into, probably, the biggest movement for survivors recently. But months later, the trend #WhyIDidntReport has shown things haven't changed. Survivors are still struggling to come at peace with their stories and hoping they are believed without judgment. That a tweet by President Donald Trump started it, is more disheartening.
A tweet by Trump confirms his misogyny, again
We don't need any proof of the misogyny that Trump exudes, so when he weighed in on the Brett Kavanaugh controversy, it wasn't much of a surprise. The US Supreme Court nominee, allegedly, assaulted Christine Blasey Ford, and she recently spoke up. But Trump wondered why did she keep quiet all these years if the attack was 'as bad as she says'.
The assault which has rocked Supreme Court
Ford narrated her story to The Post and said Kavanaugh forced himself on her during a high-school party. It was only during a therapy session with her husband in 2012 that she first addressed the incident. Kavanaugh denied the allegations and has got support from students of Georgetown Prep, an elite all-boys school. Similarly, Ford's friends supported her and claimed she isn't lying.
The issue is bigger than Kavanaugh, Ford, and everyone else
Who is lying between Kavanaugh and Ford, is for the investigating team to decide, although there is another woman who is ready to testify against the former at a Senate panel next week. The issue, at hand, is about the inbuilt code against believing victims.
There are many reasons why victims don't speak up
The answer to why assault victims don't speak up can be found in the tweets. Personalities like Alyssa Milano, Ashley Judd, Padma Lakshmi also shared their stories. The reasons are plenty: they are scared of repercussions, victims assume it was their fault, their story isn't believed, and in some cases, the trauma of trust being broken by a known person shadows the reporting part.
Men like Donald Trump are also one of the reasons
The tweets are heart-breaking and eye-opening
Addressing the 'Why didn't you report' question, Miss America Emily Sioma wrote, "Because I had never seen a survivor come forward and be treated with dignity, so why would I believe my case would be different? #WhyIDidntReport." While actress Mira Sorvino tweeted: "#WhyIDidntReport because the first time I did for a serious sexual assault as a teenager nothing came of it."
I was 7, he was my mother's relative: Padma Lakshmi
I was 7 the first time I was sexually assaulted. He was a relative of my mom's second husband. I told my folks and they sent me away. #WhyIDidntReport

— Padma Lakshmi (@PadmaLakshmi) September 21, 2018
Through his story, Paul Guyot gives a lesson to all
My story... #WhyIDidntReport
A man attempted to rape me on ROBOCOP 2. I fought him off, and was fired the next day. I went to the highest ranking producer - Pat Crowley - and he told me if I ever wanted to work in Hollywood again, I would tell no one.

— Paul Guyot (@Fizzhogg) September 23, 2018
Believe the victims, it isn't difficult but important
No matter how many times it is reiterated that abuse isn't something one can address easily, victim-shaming always seems the go-to way for many. The details of threat, fear, embarrassment, lost trust, rarely ring a bell. Survivors shouldn't have to scream to be believed, period.