Beauty on wheels: 5 most beautiful cars in the world
Beauty on wheels: 5 most beautiful cars in the world
Written by
Shubham Sharma
Aug 29, 2019, 05:16 pm
2 min read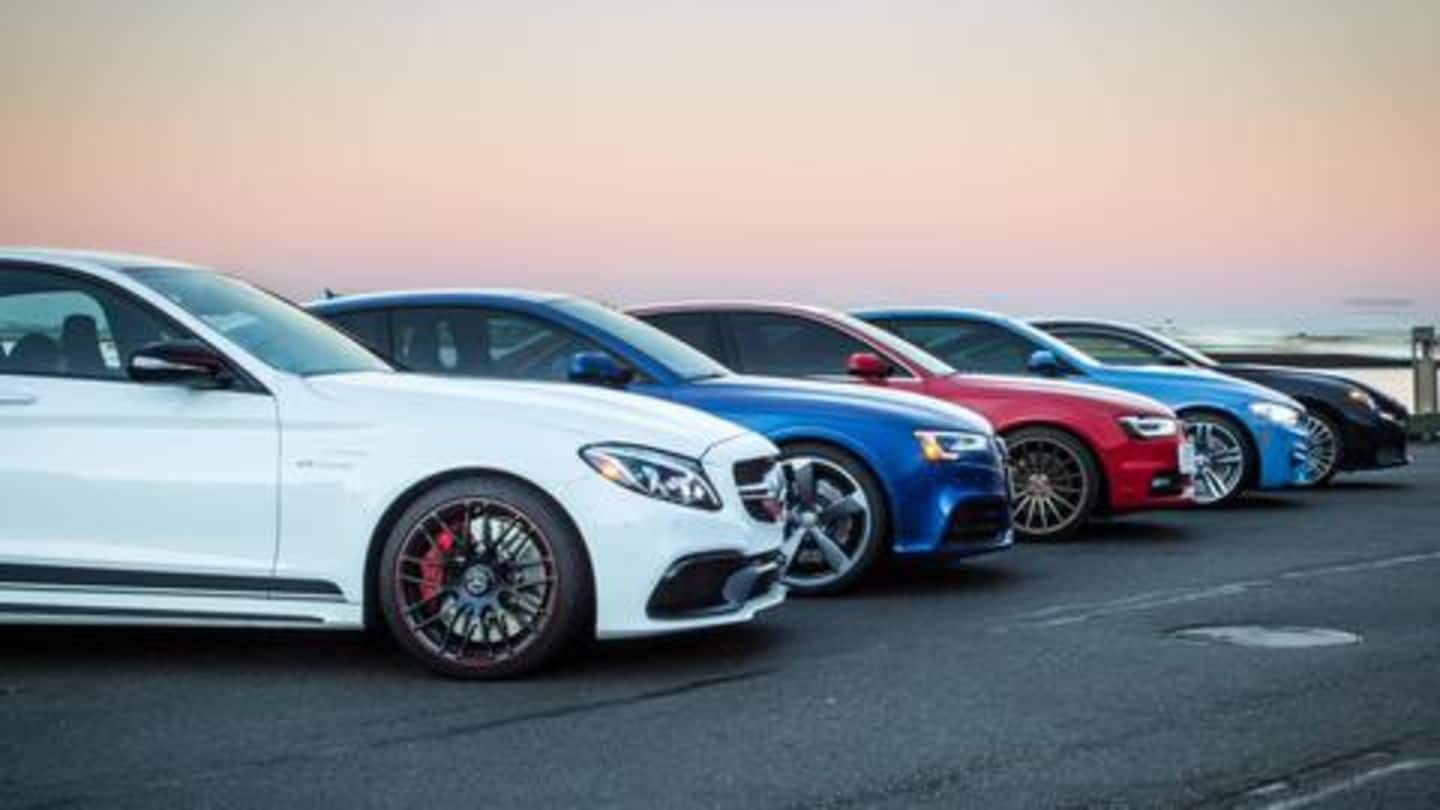 Over the decades, the automobile industry has changed more than anyone could have imagined. Cars have evolved from being iconic classics to futuristic hyper-beasts capable of clocking extremely high speeds. Now, as industry giants continue to drive this change, let's take a look at what we think are the five most beautiful cars available in the world.
Aston Martin DBS Superleggera
While beauty lies in the eye of the beholder, we at NewsBytes think Aston Martin's DBS Superleggera is one of the most beautiful cars out there. The supercar builds on the design of DB11 with some very unique bodywork that features detailing traditional Aston, a not-so-wide whale shark-like grille on the front, squared-off rear, and wide fenders. Plus, it looks insanely amazing in red.
The next 'beauty on wheels', in our opinion, is Pagani Huayra, the hypercar from the workshop of Argentinian automobile designer Horacio Pagani. It promises a top speed of 370km/hr and is undoubtedly one of the best-designed automobiles, thanks to its aerodynamic flaps and body resembling the wing of an airplane. The wing-like form reduces drag, while the automated flaps reduce the risk of rolling.
This list would be incomplete without the mention of BMW i8. With neatly integrated surfacing and aerodynamic solutions, it is one of the most beautiful and futuristic-looking hybrid cars. Its front has the wedge-shaped design that we see in a Lamborghini while the rear has buttresses that float above origami-like fenders. You'll find it sporty but way more appealing than other sports, hybrid cars.
Built as an homage to Type 57SC Atlantic, Bugatti's La Voiture Noire is a true masterpiece. It's a one-off beauty that boasts a carbon fiber body with gloss black finish and high-quality handcrafted components. La Voiture delivers a mix of retro and modern Bugatti to perfection and tops as the most expensive car in the world, costing $18 million.
Ferrari's flagship LaFerrari Aperta came as the open-air 'spider' version of the hybrid LaFerrari. The hypercar, powered by an 800 cv 6,262 cc V12 engine, mixes the essential characteristics of the coupe with a futuristic-looking and aerodynamically-efficient chassis. But, importantly, despite all the styling and functions, it retains clear detailing pointing to Ferrari's styling cues.