Sixth fastest car in the world reached 1,000km/hr in 50-seconds
Last updated on
Dec 04, 2019, 04:47 pm
Bloodhound, the supersonic car that was announced over a decade ago at London's Science Museum, has achieved a major land speed milestone. The vehicle had a test run in Africa and surpassed the speed of 1,000 km/hr in less than a minute, becoming the six fastest car ever. Here's all about Bloodhound and its phenomenal run.
1,010 km/hr in mere 50 seconds
Between October and November, Bloodhound had a series of runs at the Hakskeen Pan dry lake bed race track in South Africa. In one of these, the monstrous, pencil-shaped car hit 628 mph (1,010 km/hr) in just 50 seconds. The speed makes Bloodhound the sixth fastest car on Earth and the eighth vehicle ever to cross the land speed mark of 600 mph.
How Bloodhound achieved this feat?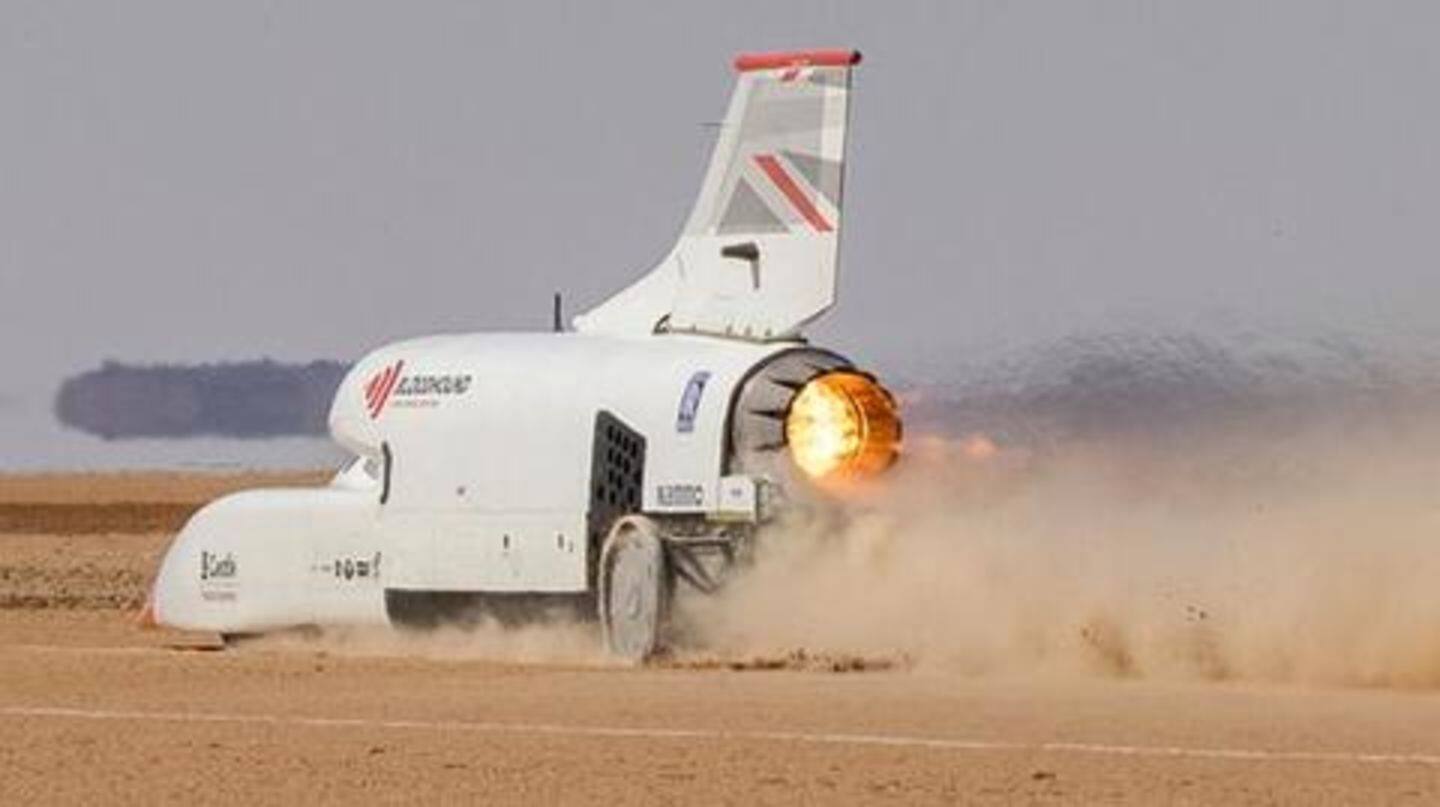 Bloodhound broke the 600 mph barrier by leveraging the power of EJ200 jet engine under its hood. According to the data/video shared by the team, the vehicle handled the rapid acceleration well throughout the run and showed minor signs of drifting into the variable crosswind from the right. Even its parachute deployed properly and brought the car to a halt, rather smoothly.
Now, Bloodhound team is preparing for the next run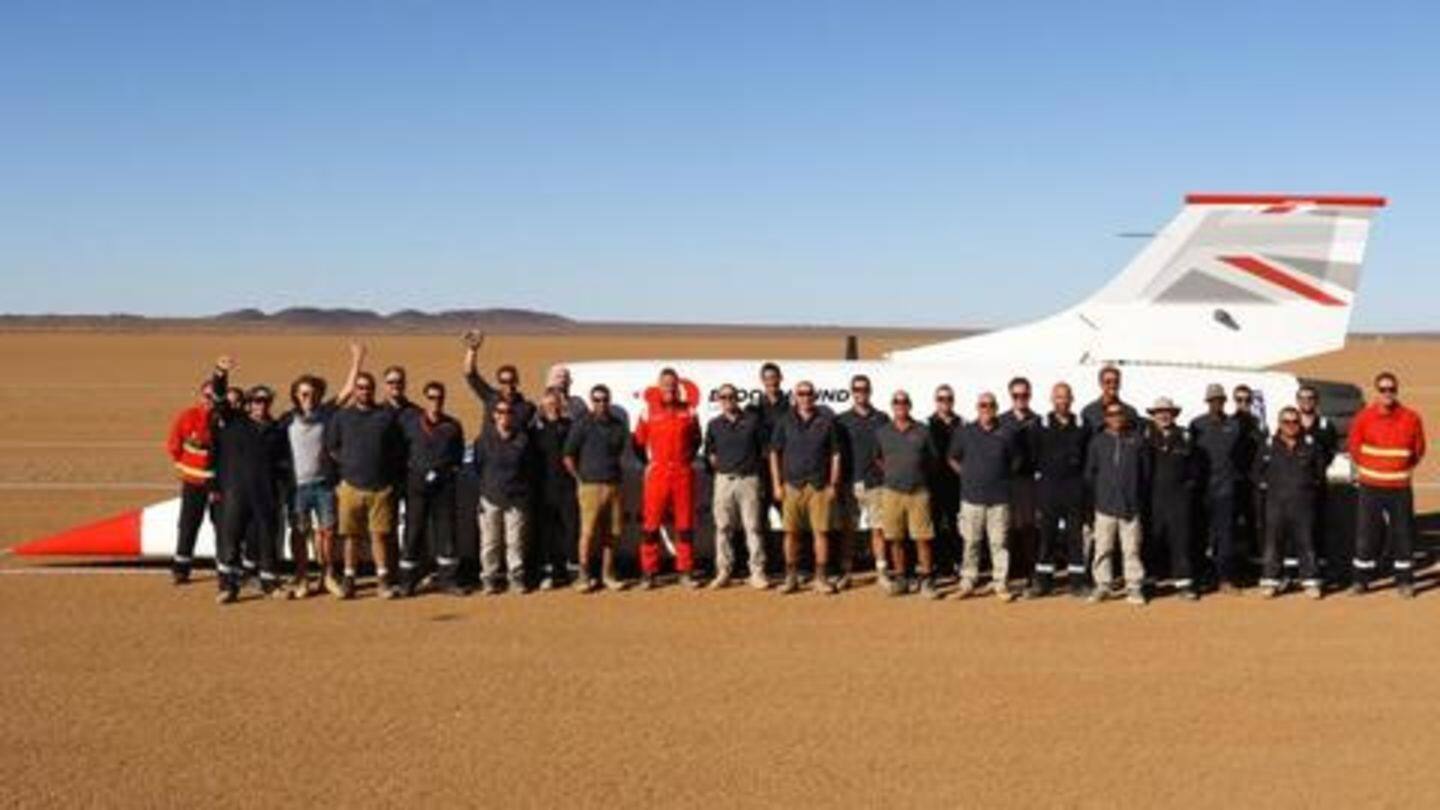 That said, the Bloodhound is now being prepped for the next run, which will see the integration of a rocket under the jet engine and increased spring loading to reduce jolt during chute deployment. They hope that the changes will eventually help the vehicle hit 800mph and break the speed of sound (767mph) as well as the world record for land speed (763mph).
Bloodhound was saved from bankruptcy last year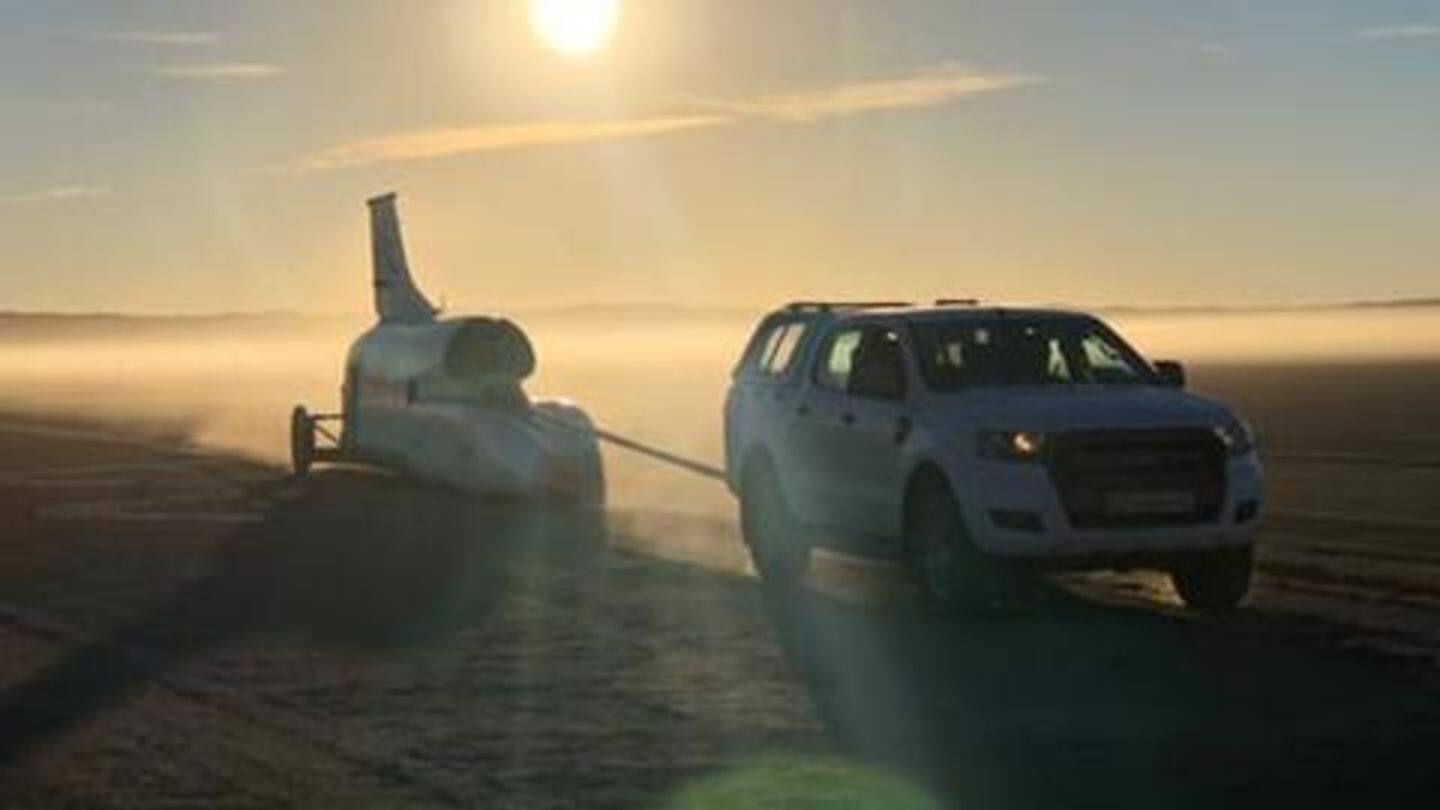 Bloodhound's latest milestone comes a few months after the project was saved from bankruptcy and potential shutdown by Yorkshire entrepreneur Ian Warhurst who bought the car and its business for an undisclosed sum. The project still needs around $13 million to begin the final phrase of run, scheduled for 2020, but Warhurst hopes that the vehicle will get a sponsor pretty soon.